Blog
Rotary Club of Plimmerton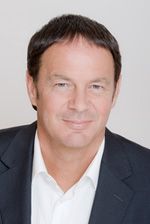 "We've got to get together sooner or later, because the revolution's here, and you know it's right."
This line from 1960's popular song, "There's something in the Air" sums up the main message from IT entrepreneur Fraser Carson, who spoke at Plimmerton Rotary on 8th August.
"There are two major disruptive changes going on at the moment. There is the rapid development of Artificial Intelligence, and also advances in the science of Robotics. These will change the world we know, because the nature of work will change, and the ways in which we earn an income will change."
As an example of what may happen, Mr Carson believed that in the relatively near future, all vehicles would be electrically powered and all vehicles would be driverless. "It may not be necessary in the future for people to have a drivers licence at all."
Mr Carson explained some disturbing trends that were happening worldwide. There was a "tidal wave of rampant change" in all types of technology, plus the easy access to information and opinions through platforms such as Google and Facebook. A worrying aspect of this was that the world's digital infrastructure was controlled by only a small number of large corporations.
In addition, it seemed that the popularity of content was becoming more important to people than the accuracy of the content. "This creates a breeding ground for fake news. Also, there is a risk that massive volumes of information could overwhelm traditional media and our current level of technology."
Mr Carson feared that opinions were becoming more important to people than credible information. "For this reason, it's vital that as consumers we filter what we are exposed to by the mass media. There is more trivia and mindless TV programming now. We are encouraged to act impulsively and to shun expert advice."
Looking at how service clubs such as Rotary could help to counter these adverse changes, Mr Carson urged members to make frequent use of their "healthy voices" by reaching out to the communities they served. "Generally, younger people are very positive about the future and as members of Rotary, we need to encourage them in every way we can, to remain positive in the face of the dramatic changes they are confronting.
For his part, Mr Carson had created an IT platform called Flightdec, through which he linked websites together in such a way that when an article was posted on one website it immediately appeared on all linked websites as well. "One really cool aspect of this is that some local colleges are looking at the idea of posting essays from students on their websites so that these appear on other websites in the group."
"I call our process the 'four C's' – Create some content; Connect to other organisations; Communicate through sending and receiving; and Collaborate with them."