Blog
Rotary Club of Plimmerton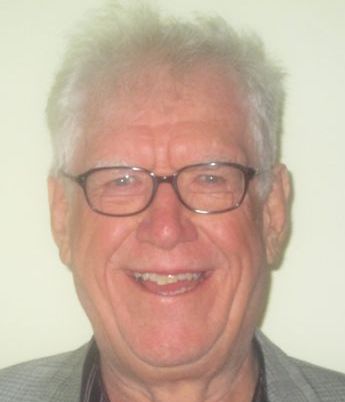 Mike Doig gave a thorough and thought-provoking analysis of referendums at the Rotary meeting on 5 February 2019.
Referendums (=Referenda = Plebicites)
'Direct Democracy' - Put the question to the people and let them decide.
Versus
'Parliamentary or Representative Democracy' - Elect people to make decisions for us.
Versus
A hybrid of the two - focussing a general election on a single issue.
A Referendum has to:
Be simple and easily understood
Have a clear course of action
Be free of conflicts of interest
Pose a question where one person's opinion is as good as another's
There is freedom of action to implement the result
Representative Democracy is best where:
The question is complex
It needs expert analysis and input
Decisions need to be teased out slowly
Decisions require consultation with third parties
There are trade-offs to be considered
A good decision is one where, after the passage of time, the majority are still comfortable with it.
In most countries, Referendums are rarely used.
Examples: probably OK for referendums
Change our flag?
Change our voting system?
Decriminalise abortion?
Decriminalise marijuana?
Become a republic?
and not OK:
What should be the top rate of income tax be?
More money for PHARMAC?
The Brexit Question
Should the United Kingdom remain a member of the European Union or leave the European Union?
June 2016 - Factors which influenced voters
Leavers
Immigration
Dislike of 'Foreigners'
EU Bureaucracy
Annual contribution to EU funds
Sovereignty (ie not subject to EU or ECJ decisions)
Remainers
Impact on the economy, jobs
Trade prospects
National Security
Freedom to work in EU
Policing/crime prevention/terrorism
Membership of EU institutions (Atomic, Environmental, Scientific etc)
Status of UK retirees in EU
The border in Ireland (Nobody foresaw this problem)
This Referendum was a blunder leading to a constitutional crisis and trashing of Britain's reputation. It was borne out of a split in the Tory Party. Direct democracy collided with representative democracy.
65% of MPs wanted to remain but 52% of voters in 63% of constituencies said 'leave'.
MPs were trapped.
No-one knew what leaving really meant.
Negotiating with the EU proved difficult.
Superficially the question seemed simple but the issues are very complex.
The motives of many voters were unworthy.
It's not clear to what extent social media and Russian interference played a part.
With hindsight, the referendum failed the basic tests.