Blog
Rotary Club of Plimmerton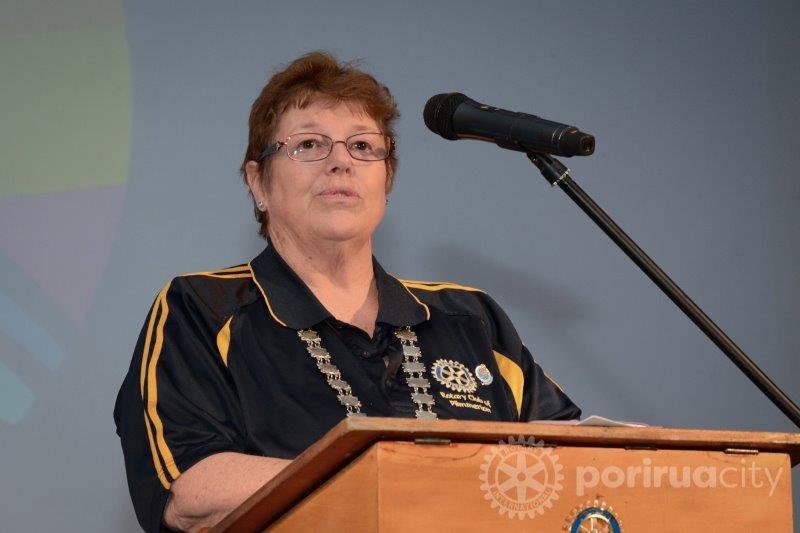 Opening the 2018 'Be a Gift to the World' Primary School Leadership Awards' at Elim Church on 27 August, Plimmerton President, Donna Reed, said,
'Kia Ora, Talofa lava, Kia orana, Fakaalofa lahiatu, Talofa ni, Mālō e lelei, Ni sa bula, Tēnākoutou katoa Greetings to you all,students, Principals, parents and whanau and Rotarians and special guests.
'Greetings to Rotary District Governor Marion Johnstone, and her Assistant District Governor from our own Plimmerton Rotary Club, Adrienne Murray.
'Ko Aoraki te mauka
Waitaki te awa
Ngai Tahu Te iwi
Ko Donna Reed taku Ingoa
'I might come from the South Island Te Waka o Maui o Te Wai Pounamu, but my heart is in Porirua. Where else do you find so many young people prepared to push their curiosity, empathy, alertness, their sense of compassion, kindness, agency, and self-awareness. I am really proud of our young leaders here today. I am impressed that you have been nominated by your hard working teachers and schools. You give me hope that the Planet is in great hands

'Welcome from the Porirua Rotary Clubs to these Fourth Leadership Awards. Hands up if you have had a Rotary Leadership Award previously…..
'Four years ago the World Rotary International President had the motto, Be a Gift to the World, and this inspired Plimmerton Rotarian, Wendy Betteridge and her Team, to recognise the Gift that our primary students bring to the world.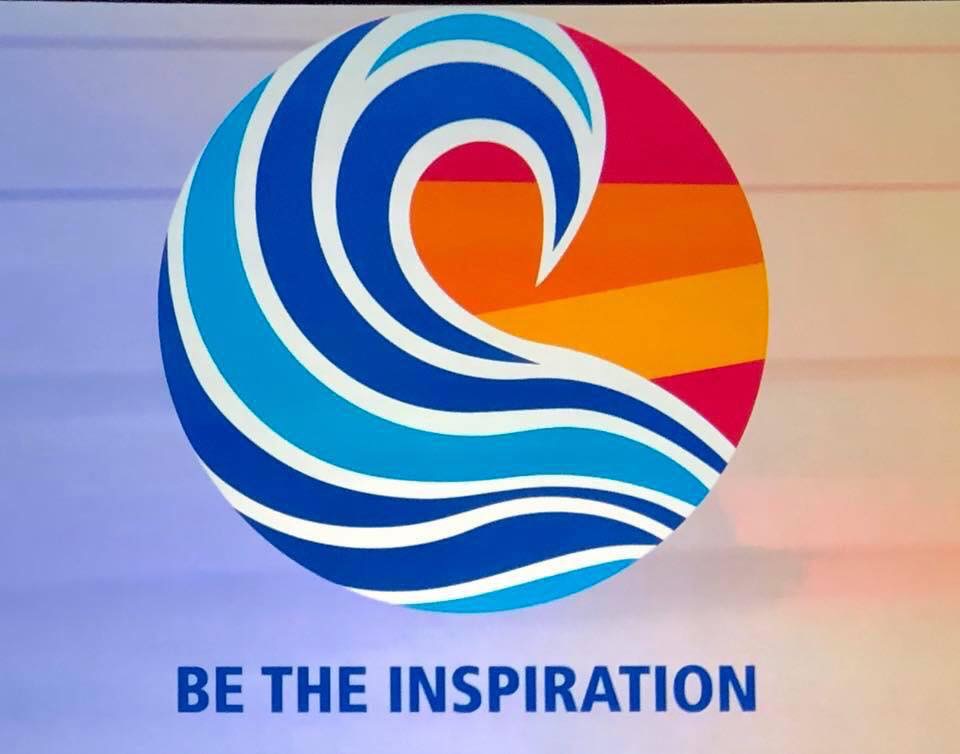 'This year the International Rotary World President, Barry Rassin, comes from the Bahamas and, as for us, the sea is important to him. As a surfer, the waves were his energy. His wife designed this Wave of Inspiration from the concept of streams and rivers flowing through our cities and coming together as one united whole. This wave of strength signifies how we can put our combined effort into action as global citizens with inspirational thoughts and ideas.
'To bring this wave locally and in front of our local Member of Parliament and Minister of Civil Defence, Kris Faafoi, I want to remind you of the emergency procedures while we are in this building. In the case of a fire, leave the building through the doors at the back. We will meet outside in the carpark. Please group in your schools and whanau. In the case of an earthquake, Drop Cover Hold. Do not leave the hall until you are instructed to do so. The toilets are through the door at the back and then straight ahead.
'Consider Rotary to be another force of nature: an unstoppable force that brings positive change throughout the world.
'I landed in Bangkok the day of the "Big Wave, tsunami". Over a period of 5 years I was teaching in a High School. My students belonged to an Interact club sponsored by our local Rotary Club. I remember walking through the jungle in the North of Thailand where we were helping the villages plant their vegetable gardens. I looked up as we passed the huge water tank and noticed the Rotary symbol of the wheel. There was a sign saying 'Donated by the Rotary Club of San Francisco'. I knew then that I wanted to belong to a group of people who can make a difference locally and internationally.
'Future possibilities within Rotary for leaders like you include:
Rotary Youth Exchange to another country, (currently we are sponsoring Anna Grenfell from Aotea College to Argentina)
Hosting an Exchange student from another country in your home.
The Rotary Youth Programme of Enrichment. We have just sponsored two students from Porirua College.
The Rotary National Science and Technology Forum is a great programme to which we now want to add an A for Arts to the initials STEM for Science Technology Engineering and Maths.
Rotary supports Virtuoso Strings - isn't Porirua leading the way with this initiative?
We support Interact Clubs for high school students and Rotaract clubs for older young people, especially those heading to tertiary and university.
We also sponsor young leaders onto the Rotary Youth Leaders Awards for 18-24-year-olds.
Tomorrow evening, we will be welcomed on to Te Kura Maori O Porirua for an evening of entertainment and support for the Team going on a Cultural exchange to Tahiti.
For primary students we have the Parumoana Speech contests in November.
And of course we hold this leadership event.
Locally we are involved in Playable Porirua - a project to make our playgrounds accessible to everyone, wheelchair users young and old in a Partnership with Porirua City Council
'Have you noticed Te Ara Piko - the pathway and boardwalk from Pauatahanui that will eventually reach the Paremata bridge? That has been a great Rotary and Porirua City Council partnership over many years. What an Inspiration.
'One of our dreams is to mark the centenary of the Great War (unfortunately later renamed WW1) by honouring those from Porirua who did not return home. We will place a cross and lightbox on the pathway for a week from 30th October – just before the anniversary of Armistice Day. We want to add the mothers' names to the names of those who didn't return. These crosses will join the 18,000 crosses and light boxes on the Auckland Domain for Armistice Day.
'This year we honour 125 years of suffrage. What has that meant to women and girls today? We will be holding an event to celebrate this on 10 October with MP Jan Logie looking at the work being done regarding Violence in the Home, National and International Human Rights. We will be introducing a young lady who has been able to make her mark on the international arena through achievement at the NASA Astronaut Camp in the USA. 12 year old Hermione Aris will tell us about her adventure in the States.
'We support Literacy guru Joy Allcock and her research and kits in improving literacy not only locally in Porirua but nationally and now internationally. If anyone here has contacts with teachers overseas who would like a literacy kit let me know.
'If you are interested in what Rotary can do for you, gather up one of our leaflets.
There is no age range for joining Rotary. We are just a diverse group of people with a common goal - To Be the Inspiration.
'Members from both Plimmerton and Porirua Rotary Clubs then joined Donna off stage to sing a Waiata.
'Ehara i te mea
Nō inaianei te aroha
Nō ngā tupuna
(I) tuku iho, (i) tuku iho
(This is not a new thing, Love, it is handed down from our ancestors)'