Blog
Rotary Club of Plimmerton
Each month on a Tuesday evening, The Plimmerton Boating Club becomes the venue for Plimmerton Inner Wheel's monthly gatherings.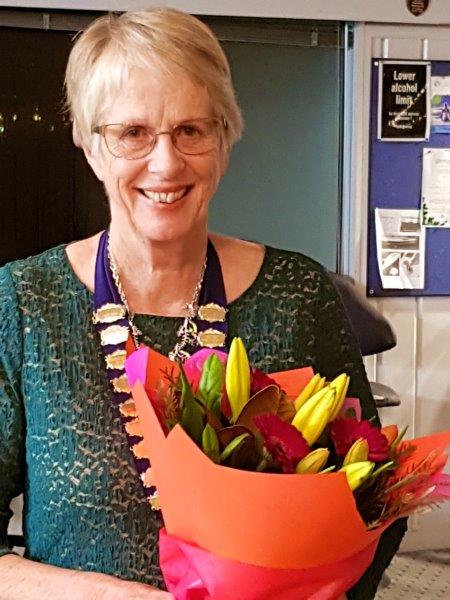 Incoming President Janet Reidy says the club is in excellent heart with a membership of 65 and a waiting list of prospective members.
One unique feature of the meetings is that on arrival each member selects a random number, which becomes their table number for the evening. "This enables each member to mix with different people each week."
Formed in Oct 1989, the Club was originally affiliated with the Rotary Club of Plimmerton. While the link remains strong, these days many of Inner Wheel members do not have a direct relationship with a Rotary Club member.
Inner Wheel undertakes some fundraising each year on behalf of Inner Wheel New Zealand. For the current year, the 'Look Good Feel Better' charity will be the beneficiary of their efforts. This charity helps cancer sufferers to face their condition with confidence. Inner Wheel Plimmerton also fundraises for local charities and over the years many local charities have benefited from their efforts.
Janet has worked hard at the Club over the years. She has already served a term as President in the 2012-2013 year, also serving as Treasurer. She had recently received the Inner Wheel Honoured Active Badge for services to the club.
Outgoing President Chris Blick described Janet as having provided kind, caring and thoughtful advice. "She has introduced many new ways of doing things while giving everyone the benefit of her dry sense of humour."
Janet's main goal for her year is to ensure the Club remains strong and that every member really enjoys their association with Inner Wheel.