Blog
Rotary Club of Plimmerton
This contest is now in its sixteenth year, so must be one of the club's longest-running projects.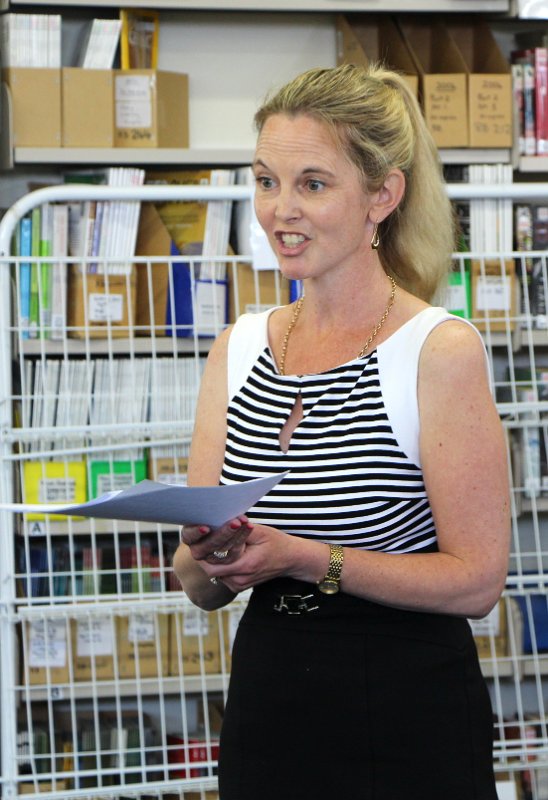 As previously, it was held in the Aotea College library, and coordinated and chaired by Sarah Jenner, a teacher at Discovery School. There were entries from the nine primary schools in northern Porirua: Plimmerton, St Theresa's, Pukerua Bay, Pauahatanui, Papakowhai, Discovery, Postgate, Paremata and Adventure.
Fifteen children entered the contest, in two groups: 10 and 11-year-olds, and 12 and 13-year-olds. Each had won the right to compete by winning their own school's contest.
A large group of supporters and club members were treated to speeches covering an extraordinary variety of topics, some humorous, some serious, and some challenging. In the main, the students were confident and well-practised. One or two were overwhelmed by the occasion but recovered well.
David Knight ran things at the Rotary end. The judges were Wendy Betteridge. Velma Knight and Carol Dring. Wendy had some well-chosen words of advice for the contestants at the end.
President Jenny Lucas presented certificates to all the contestants, plaques for the winners, and cups for the winners' schools.
This contest is an initiative of our Youth Committee, and a favourite of club members, A very enjoyable morning was had by all.
The prizewinners were: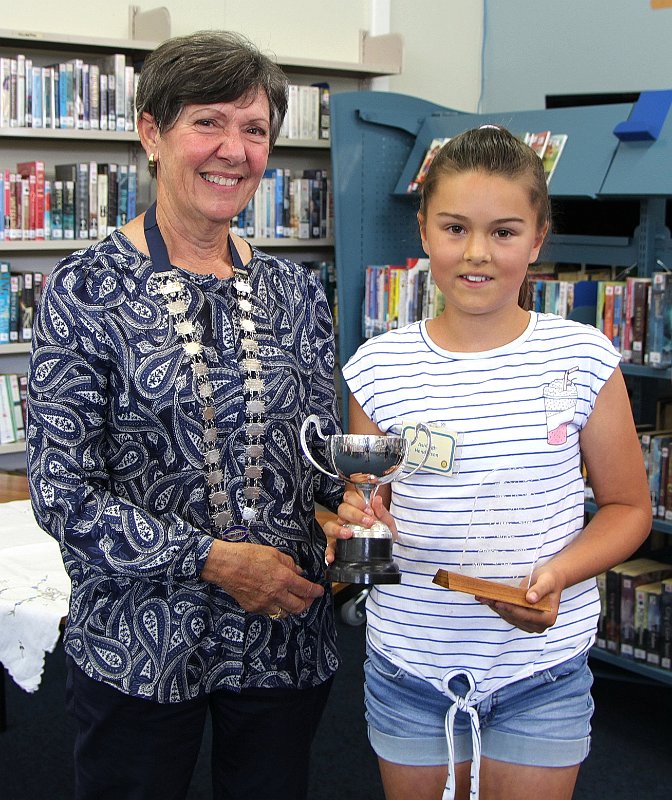 Years 5 and 6
Ashleigh Henderson from Discovery School who spoke about World Vision (shown here)
Harrison Smith from Plimmerton School who spoke about gender discrimination
Tyler Duncan from St Theresa's School who spoke about Babe Ruth, Baseball's American Superstar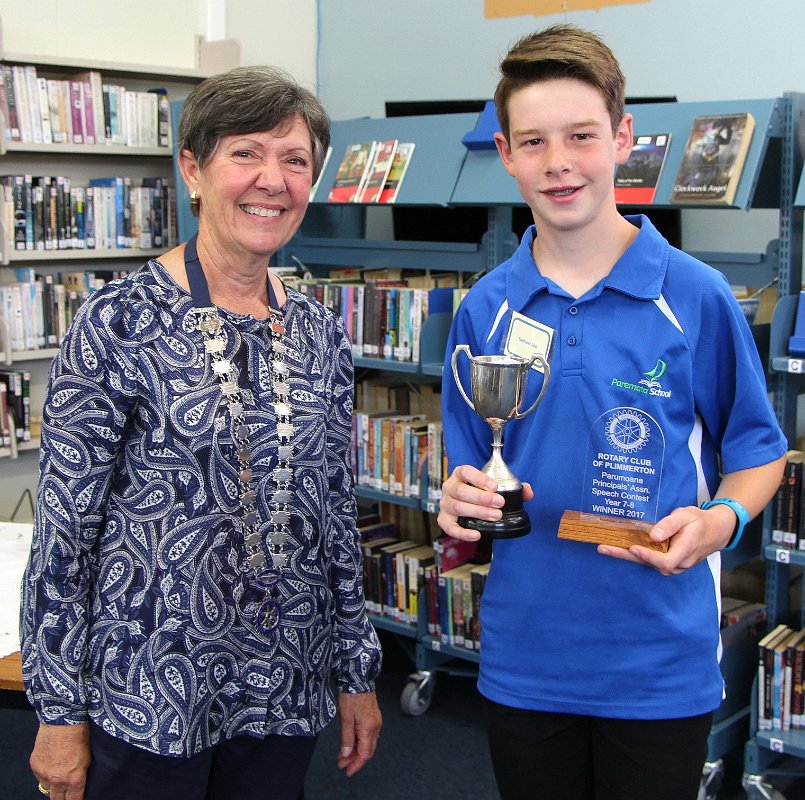 Years 7 and 8
Samuel Lee from Paremata School who spoke about classing our thumbs as fingers (shown here)
Olivia Fellowes from Plimmerton School who spoke about suicide
Hannah Coulston from Papakowhai School who spoke about plastic
You can find more photos, kindly taken by Graham Craig, in our Gallery.