Blog
Rotary Club of Plimmerton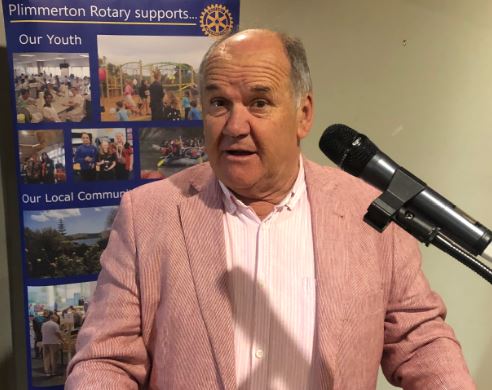 Last evening Club member Bryan Waddle, MNZOM, entertained us with anecdotes, jokes and strongly-held opinions, mostly about his first love, cricket.
He talked about his work for Radio Sport at the recent Cricket World Cup in the UK. This was, he said, the pinnacle of his career. However, the result was not to his liking. The umpiring was poor and the means of deciding the winner (between England and New Zealand) was a farce. The New Zealand team handled their disappointment with great dignity, and better than most other teams would have done.
The CWC matches were held all over the country, and the hotels he and Clare were booked into were often poor. Nevertheless, they had a good time and added a trip to Venice and Croatia to their itinerary.
The sport itself has been polluted by big money from India, and by the modern trend of over-boosting the top players. He noted that England's latest hero, Ben Stokes, attended Plimmerton School.
Sports commentating is not easy, but Bryan reckons it is 'the best job in the world'.
Good on you, Bryan.