Blog
Rotary Club of Plimmerton
Many of us will remember when Denise Duke came and spoke to us about the 7.8 magnitude earthquake that had struck Nepal in April 2015.
Now, one year on, she has written to thank those who helped. In her email, she says:
'We want to say a very, very big thank you for your contribution to the recovery.
'Your generosity', she says, 'has enabled the following :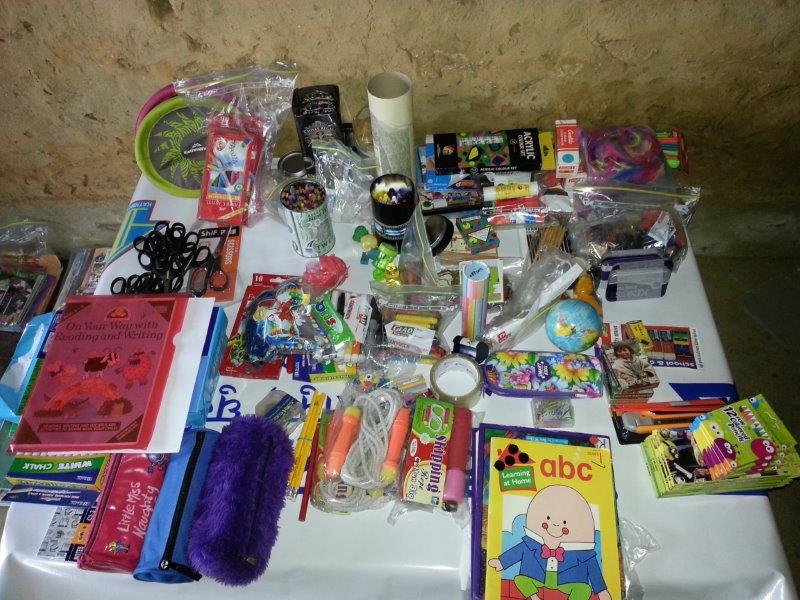 'School Materials and equipment like this to be spread around four different schools.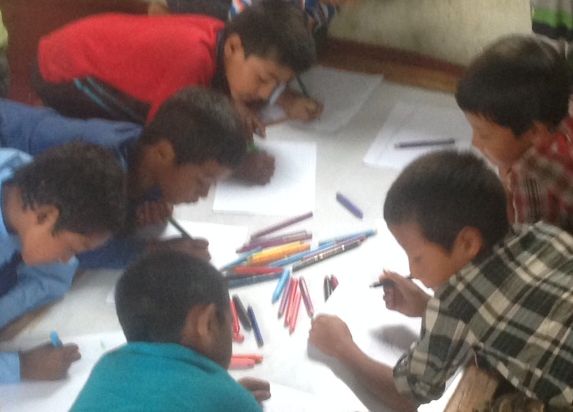 'The purchasing of art and craft materials for the ten day holiday programme. Children had never had access to coloured pencils, felts and art materials before.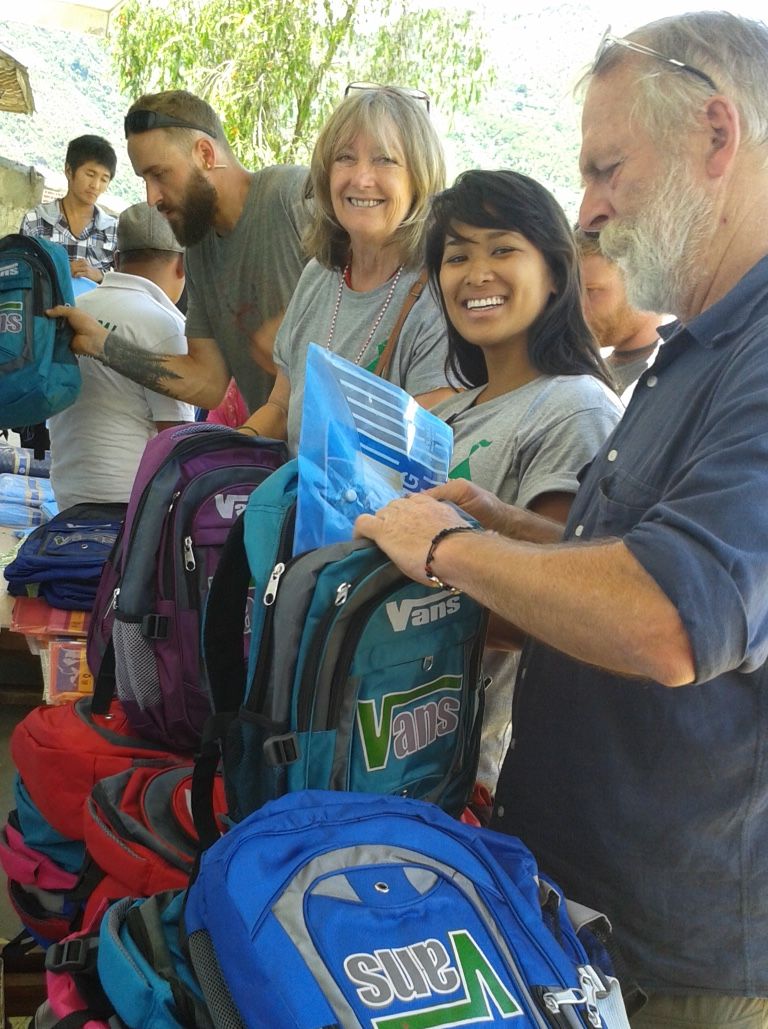 'A new exercise book, book bag, rubber and pencil for each child, ( the backpacks were donated by Emma and Frazer from Canada through their fundraising efforts).
'Repainting inside and most of the outside of the small school.
'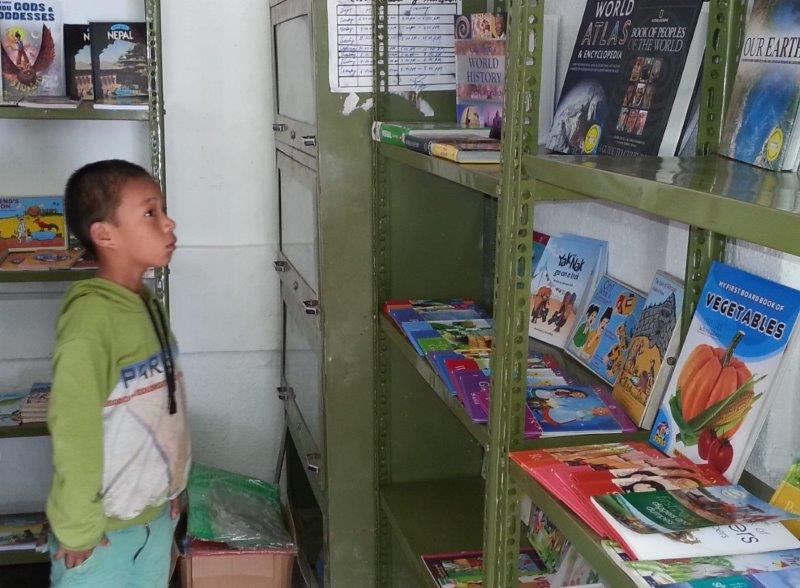 Painting, furnishing a room, purchasing more than $1,000 worth of books and setting up a library - the first in the whole valley, in the " big school".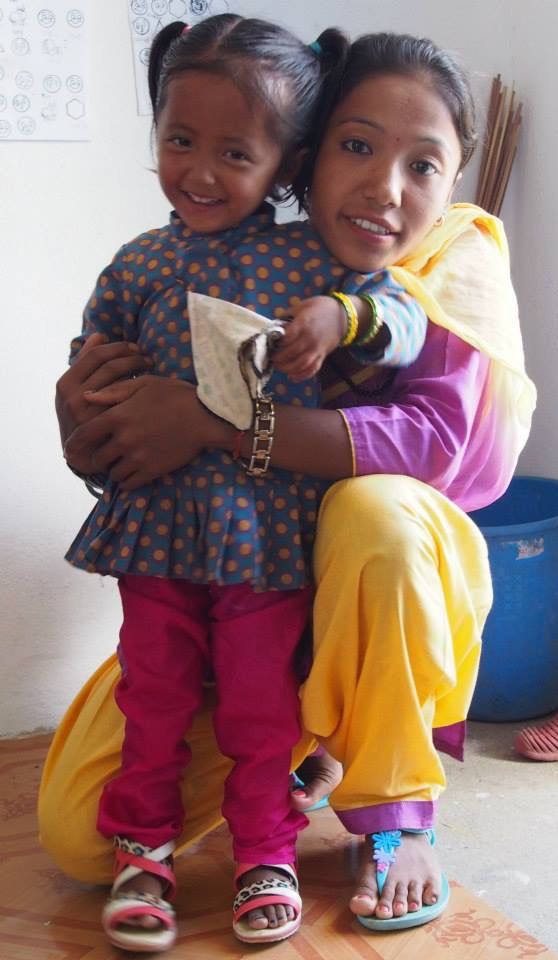 'Providing funding for this lovely lady Mongzu to have a salary as the librarian for the next eighteen months. ( This meant she could stay with her husband and daughter and didn't have to go to the Middle East to work as a servant, with all the inherent dangers that would involve).
'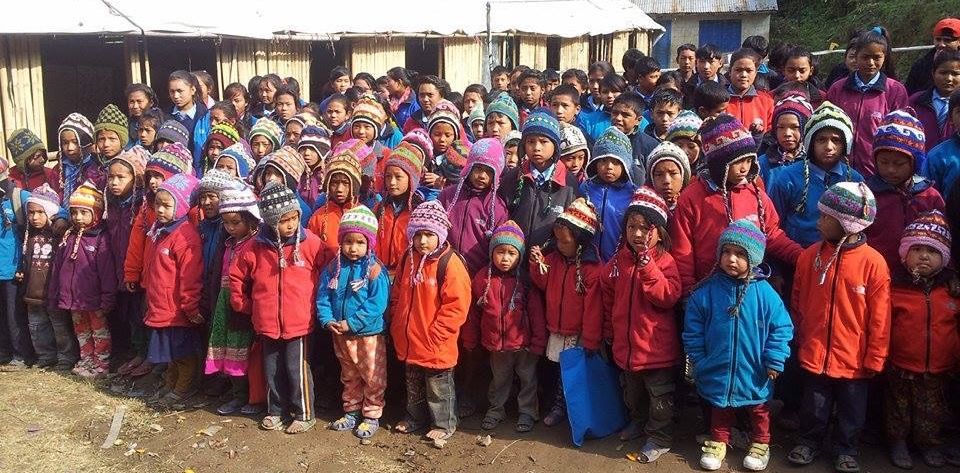 Providing 550 plus children with polar fleeces and woollen hats, and also approximately another 45 hats, blankets etc for the babies.
'And there is also money in the "kitty" which will go towards rebuilding two classrooms and also sending several of the teenage boys to train in Kathmandu in how to build with cement and steel so they can participate in the building and have marketable skills. At the moment Prakash, director of CASD ( Common Action for Sustainable Development) is working with the school to identify suitable students.
'If we can raise enough money through future efforts we would also like to match this with scholarships for two girls to continue with their schooling and eventually train as doctors.
'N.B. CASD is the NGO we linked in with through Reuben Harcourt. Reuben's mother Vicky was also in Nepal, in the same village, although we only managed to overlap for a few days in Kathmandu.
'Back in Paekakariki we joined forces and she worked tirelessly with us on the two fundraising events we have held in Paekakariki. We are planning on going back October this year - Vicki is also going back although she is unable to go until December.
'I have attached the thank you video message from Reuben as well.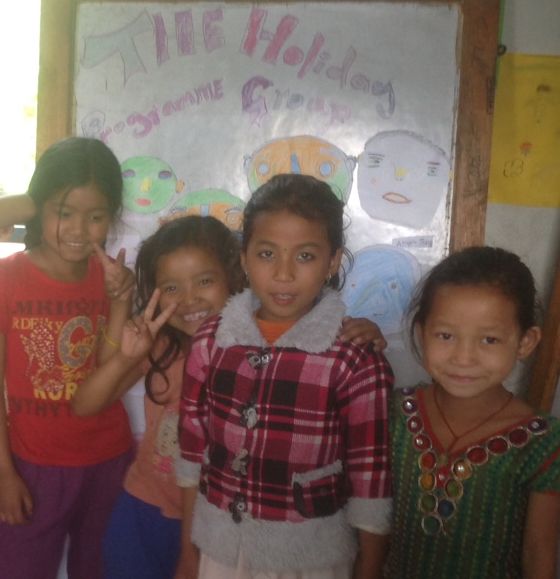 'Thank you so much for your fantastic support - you can see from this photo of some of the children what it has meant to them. Although the government had received a huge amount of money.....it has not filtered down to the most affected and poorest people .....yet! (Sigh!)
'Thank you also to the huge number of people who helped with - buying the polar fleece and hats in Kathmandu, with transporting money, books and baby hats etc., with the events - far too many to list individually.....but you know who you are.....preparing food, helping with hall decoration, lighting, donations of paintings, goods and services, singing, playing, cleaning up after the events etc. It is because of the mammoth team effort that this has all been possible. We and the people of Ghusel, Nepal are so grateful.'