Blog
Rotary Club of Plimmerton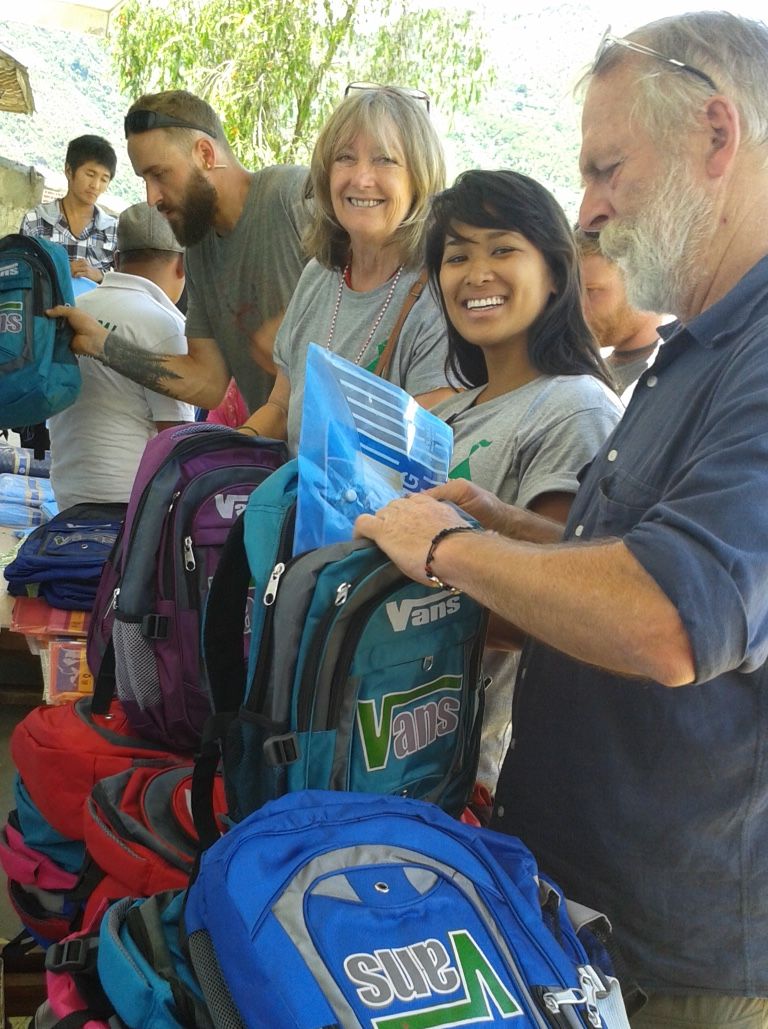 Many of you will remember when Denise Duke came to talk to us in April this year about the work she and others were doing in Nepal following the devastating earthquake in April 2015. We fund-raised for the project and in May this year, she wrote and told us the progress that was being made with our help, and that of others.
President Nominee, Donna, has just received her latest update.
'I am writing to all our friends, supporters, those who have helped with our fund raising events or donated their time/money or skills. This is to let you know what is happening and where we are up to.
As you know the plan had been for Peter and I and any other volunteers to go back to Nepal this October. We wanted to check on the library in the big school in the village in the upper part of Ghuzel, to take another holiday programme in the small school in the lower part of the village, and to assist with the rebuild of the classrooms in that school. Unfortunately my wonky hip decided to give up on me completely and I am now lined up for a hip replacement in late October. This has meant we have to delay the programme until April/ May next year.
What it does mean is that we now have time to continue fundraising to try and reach our goal of NZ$20,500 which equates to US$15,000. We currently have NZ$14,660.
What we have raised so far is earmarked for :
Ten local boys to do a four month course at the Government Technical Institute. Five will do carpentry and five will do masonry. This costs US $500 per boy for their tuition fees, food and accommodation, a total of US$5,000. The plan is that Prakash will negotiate with the Institute to see if they could do the first three months of their training in Kathmandu and the last month in Ghusel with tutors as a practicum, building the two classrooms in the lower school. (Prakash is the director of Community Action for Sustainable Development, the NGO we worked with last year.
Funding the building of a double classroom. So far we have enough for one classroom but need to raise another six thousand to do the double classroom/hall. (Govinda the " headman" and chair of the school board would like to see the two rooms built as one biggish room with a removable divider down the middle so that it could double as a meeting hall / place where Prakash can do training/meetings with the local women as part of his women's empowerment project. There is no room bigger that a small classroom in the entire valley.
Yes, the Government was donated a lot of money, but more than 26,000 classrooms fell down over the whole country and the Government has been unbelievably slow at releasing any funds. It is clear that without a bit of outside help nothing will be happening for a long, long time.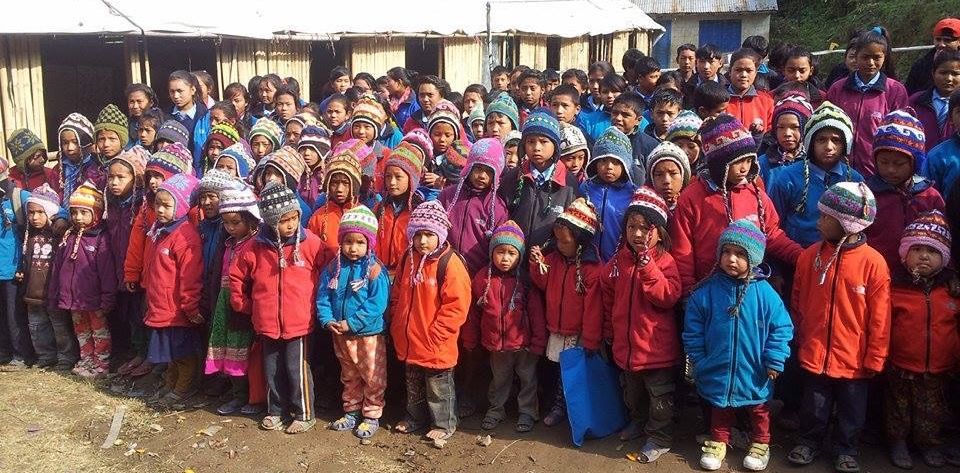 In the meantime things are still quietly chugging on. A friend, Sean, goes up there on a building project on 2 October and he is taking 14Kg of resource books for the library that we have gathered over the last year (many of which were supplied by our club). Another friend, Lizzie, from Australia, who oversaw the making and purchase of the polar fleece and woolly hats last year, will be going up in early October to work on a project she has been involved in for a number of years with South Yarra Bend Rotary Club. Lizzie is taking more polar fleece and her brother Ian, is making a collection of them from his village in Queensland. He will be taking them up when he joins her in the middle of October. Prakash will ensure these get to where they are needed most.
Emma, from Canada, who was with us last year raised money last summer and went back to Nepal with some other volunteers and with local input, built a replacement two room school in the village of Dovan, further up the valley. These rooms are built to CASD engineer Government approved designs. If you are interested, you can check out her website, which also gives information on CASD.
So there is quite a lot quietly happening in various parts of Nepal with input from little organisations from all over the world who have teamed up with local NGO's. But it is a really huge job and it will be decades before they are back to where they were, like Christchurch six years on. We can only look at rebuilding classrooms so at least the children are safe at schools. The 355 houses is just a project too big for us to contemplate, and we have a suspicion they may just redo them in mud, buffalo poo and stones the way they always have because they are subsistence farmers and those materials are free.
We have a really fun fundraising event in mind for late February - typical of small Mediterranean villages and never done before in Paekakariki. Watch this space ...
All the best and thank you so much for all you have done already.. We and the people of Ghusel are so grateful and appreciative.
Denise and Peter