Blog
Rotary Club of Plimmerton
t is just over a week ago now, long enough to get over the hectic pace of the conference and to digest the messages from the excellent speakers that we had.
Nelson turned on a magnificent 3 days, bright blue skies all day with just that little bit of chill in the morning reminding us that we are heading into Autumn.
The theme of the conference was "It's over to us - Today's Youth Tomorrows Rotary" and the keynote speakers that we were privileged to hear all had a message about their own experiences that changed lives or their involvement in changing lives. Each one of them had the room spellbound. You could have heard a pin drop, and their messages were clear, concise and extremely powerful.
Friday evening started with a Powhiri and a get together followed by the first of our speakers.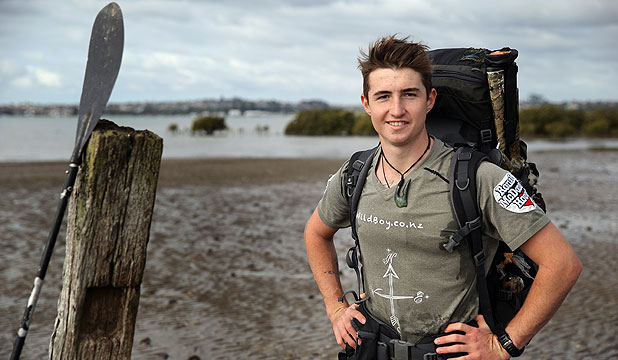 Brando Yelavich - a young man whose life was heading down the wrong path decided to walk his way out of it and spent 600 days, more than 8000 miles, trekking the coastline. His message to us - "with focus, young people can lift themselves from the wrong path". He is now, at the age of 24, an author, and has his own business Wildboy Adventures. Brando stayed with us and put a message on facebook on Saturday evening . "What a wonderful evening here at the Rotary International conference I had such a great time sharing my story with all these wonderful humans! Keep on helping today's youth we are tomorrow's future!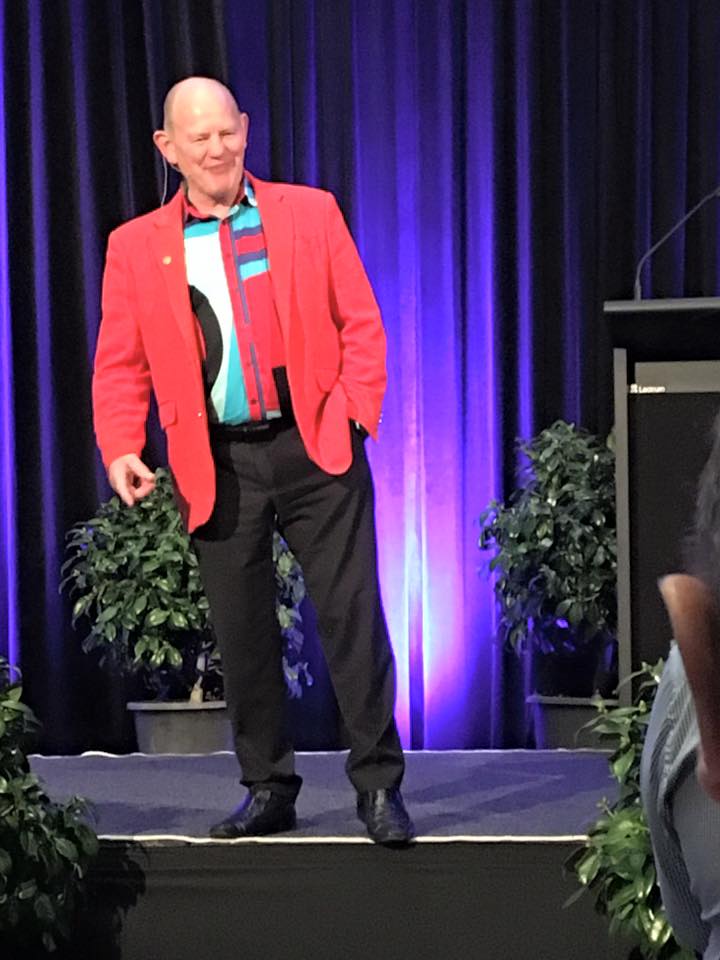 Billy Graham - an inspirational New Zealander who inspires people to make the most of their potential. Coming from the wrong side of the tracks (before they were stolen as he would say) the art of boxing and fitness helped him become an international motivational speaker. He works with young people in Naenae, Lower Hutt and now, with an academy in Cannons Creek, Porirua, is teaching students "respect for themselves and others and to be the best they can possibly be". Incredibly funny and with a powerful message, Billy and his wife stayed with us throughout the conference enjoying themselves and talking with as many people as possible.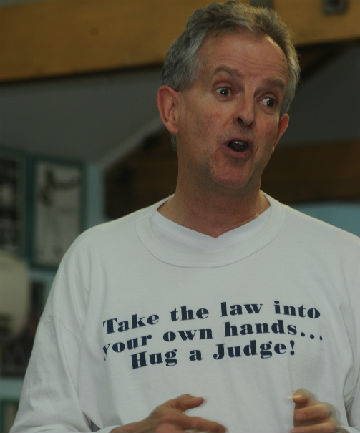 His Honour Judge Andrew Becroft was our next key speaker and mixed the talk with humour, statistics, and stories from the bench. Once again the message was similar. "Don't give up on our youth" He talked about responding to youth offending. He talked from the lens of the Youth Court and how as a community we can respond and support young people. Our congratulations to the Judge on his appointment to Children's Commissioner for New Zealander commencing 1 July 2016.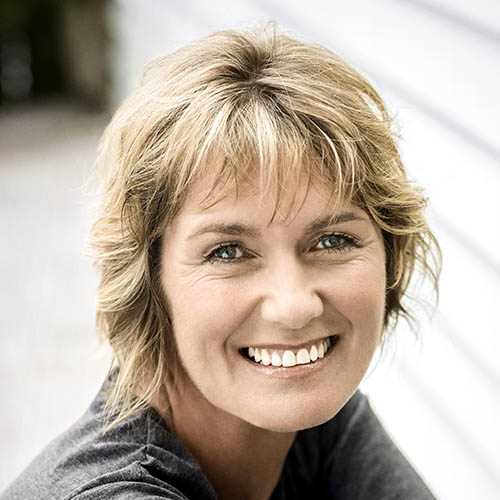 Normally with the after lunch session it is difficult to keep your eyes open, but Louise Nicholas told us about her fight to take back her personal power and seek justice. A talk that brought tears to the eyes of many and a standing ovation at the end of her speech. What an amazing lady, a shame she had to leave as it would have been great to speak with her. Her work with the NZ Police working through the recommendations of the Royal Commission of Enquiry is of immense value and will contribute to the changing police force.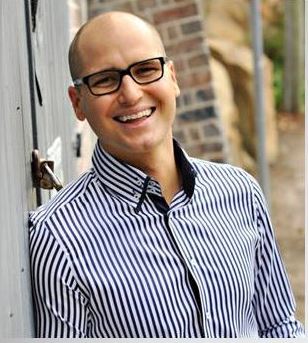 At the end of the Saturday session Michael McQueen spoke to us about change. Michael is an Australian Rotarian who works with large businesses as they identify the need for and the process of change. He challenged us to think about our own clubs and what was happening with them. De-construct, Evaluate. Innovate and Re-assemble. "The moment the rate of change outside an organisation exceeds the rate of change within it, the end is near" (Jack Welch) He reminded us of Paul Harris's saying "If Rotary hopes to advance its aims, it must be evolutionary always and at times revolutionary". Information on Michael and ideas for Rotary clubs can be found on his website.
After each speaker was a Rotarian or young person talking to us about a Rotary event or project. There certainly are some interesting projects going on around the two districts, fundraising for charitable trust funds, special events and new Interact clubs.

I would start to tell you about what the Plimmerton Rotary team got up to on Saturday evening but as they say what happens on tour stays on tour. And Sunday after the AGM – well, the same applies.
Great weekend and a heartfelt thanks to those who organised the conference for us. It will take some beating.