Blog
Rotary Club of Plimmerton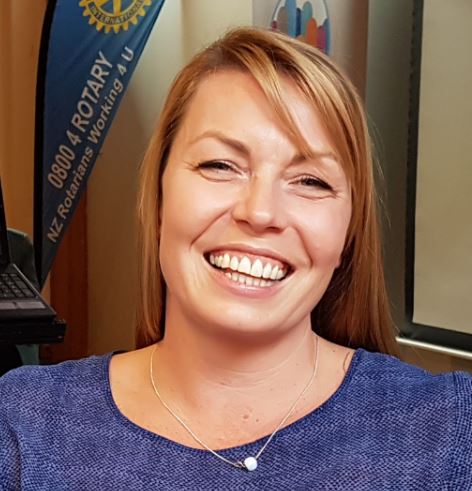 "Mum, wife, friend, taekwondo exponent, businesswoman, in that order." This is how leadership coach Kate Taylor described herself in a lively presentation at Plimmerton Rotary on 7th November.
The theme of Kate's message was how to get lucky in life regardless of age, sex, religion, or gender. "The first thing I would say to you is: If you are looking for one person to change your life, look in the mirror."
Kate described two identical twins that she knew well, Erin and Anne. "They've had the same opportunities, but have led completely different lives. Erin has been unlucky. She dropped out of university, has been made redundant three times, has frequently clashed with management, couldn't thrive in male-dominated workplaces, suffered years of abuse, and has low self-esteem."
"Anne, on the other hand, has been lucky. She earned a degree at University, has moved jobs four times and each time has increased her income an average of 30%, she's a leader with good work-life balance, she feels fulfilled and is happily married. The difference between the two is that Anne has self-belief, a positive attitude, high self-esteem, a good work ethic, and copes well with peer pressure."
Kate then revealed that both Erin and Anne were different sides of the same person – Kate Taylor herself. "The things that have happened to me as Anne or Erin, were caused by my being either positive or negative. Like most people, I've tended in the past to cycle from one to the other."
"The Greek philosopher Epictetus once said: 'It's not what happens to you that's important, it's how you react to it that counts.' My message to you today is: when you are faced with difficult situations, the secret is to Panic Slowly. There isn't any point in saying to yourself 'don't panic' because your brain will just hear the word 'panic'. Instead, carefully consider all opportunities, commit to a course of action, and go forward."
All people had within them the strength to rise above their excuses. "Your own personal Erin will come back to haunt you from time to time but if you concentrate on being successful you will find the way forward. As Winston Churchill once said: 'If you're going through Hell, keep going.'
"Failure is a virtue. There is a 100% chance that failure hasn't killed you. Don't be ashamed of your scars."
Kate urged her audience to retain the happy things in their lives, trim back on the things they didn't want to do, and eliminate toxic aspects of their lives. "Please remember these two things:
'Stars cannot shine without darkness'
'Diamonds are lumps of coal that have handled stress exceptionally well.'"
Editor's note: You can reach Kate on 021 041 0329 or at kate@jigsawstrategy.co.nz or go to her website.