Blog
Rotary Club of Plimmerton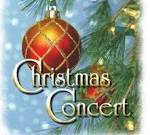 The women in Arohata will be performing their public Christmas concert in association with Zonta Mana at the beginning of December this year. Following our close association with Zonta Mana for our Celebrity Debate earlier in the year, Zonta Mana have asked us to support this event.
It is a privilege for the women to take part in the concert and is a reward for good behaviour during the year. Staff and women need to work together to ensure a good performance so it's an excellent way to encourage new social skills, conversation and tolerance of others leading up to the performance nights when they will connected, over the footlights, with their families, friends and visitors. These are skills which, in turn, will increase their self esteem and personal pride.

The management at Arohata believes that the women's punishment for their crimes has been taken out of a societal context. Their task is to try and rehabilitate the women back into their families and the wider community by whatever means possible - to prepare them for life back in the family waka, and to prepare them for their future. This belief has developed into the Christmas concert for the public.
Zonta Mana is promoting the Christmas concert to the wider community. Money raised from ticket sales for the concerts will be allocated to Women's Refuge – which the Arohata women themselves support. Money will also be allocated to Zonta Mana projects in the region: annual magazine subscriptions for Arohata, Women's Refuge Porirua, House of Grace and the He Huarahi Tamariki tertiary scholarship.
For more information about this project or to obtain tickets, make contact with Zonta Mana.