Blog
Rotary Club of Plimmerton
By Wendy Betteridge
Posted: 24 June 2015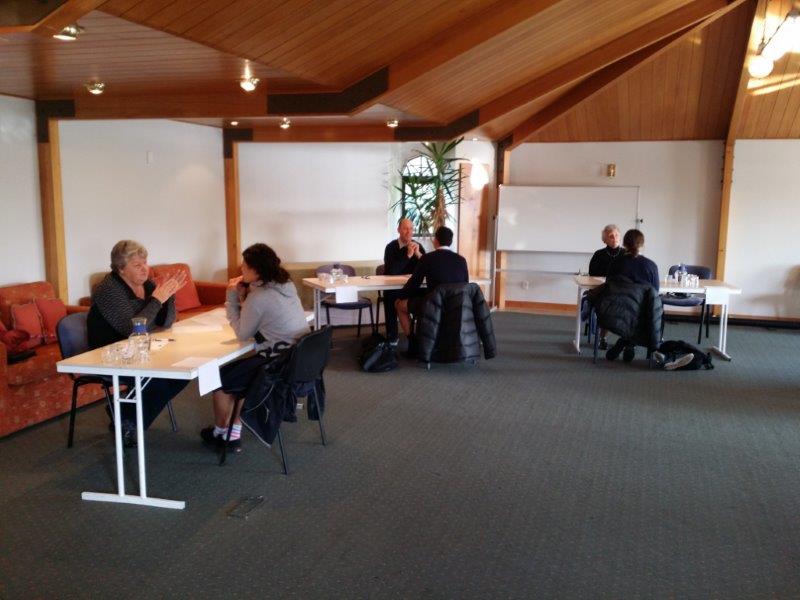 On Tuesday 23 June, five stalwart members of the club and one 'ring-in' in the form of Michelle Barber, turned up at Aotea Lodge to intervew fifty-one students from Year 11 at Aotea College.
Although the interviewers are experienced and knowledgeable in the art of interviewing, there can be an element of apprehension about 'getting it right' and ensuring that the students gain maximum benefit from the experience. They knew that this would be the first interview with an adult stranger that the students had ever encountered.
A similar team had interviewed other students in April and it soon became obvious that this group of students had benefitted from the additional months at College and the advice and help they had received.
There was definitely a significant increase in the hopes and dreams that most of the students talked about and clear pathways that they would follow to reach them. Chosen careers included a doctor, a dentist, three physiotherapists, two builders, a musician, a dietitian, a hairdresser, a computer designer and many more.
Thanks are due to Philip Whearty from Plimmerton Rotary, who organised the event with Jane Hocking from Partners Porirua who, in turn, organised the interviews with the help of Pauline Muncey from Aotea College. Jane and Pauline escorted each group of students to and from the College to Aotea Lodge and observed some interesting dynamics in the process.
Those who arrived looking scared or over-confident left with calmness, a spring in their step and a smile.
The students were well prepared and each rotation through the year appeared to be more so
The choice of careers was at a high level
Nearly every student appeared to engage
Many knew their pathway very well
All in all, the Rotarians considered that the morning's 'work' had been both worthwhile and successful for the students. And each Rotarian admitted that they hasd learnt something new in the process.