Blog
Rotary Club of Plimmerton
By Jenny Lucas
Posted: 23 January 2015

Thursday 22 January 2015 saw the translocation of 100 fledgling Fairy Prions from Stephens Island to Mana Island.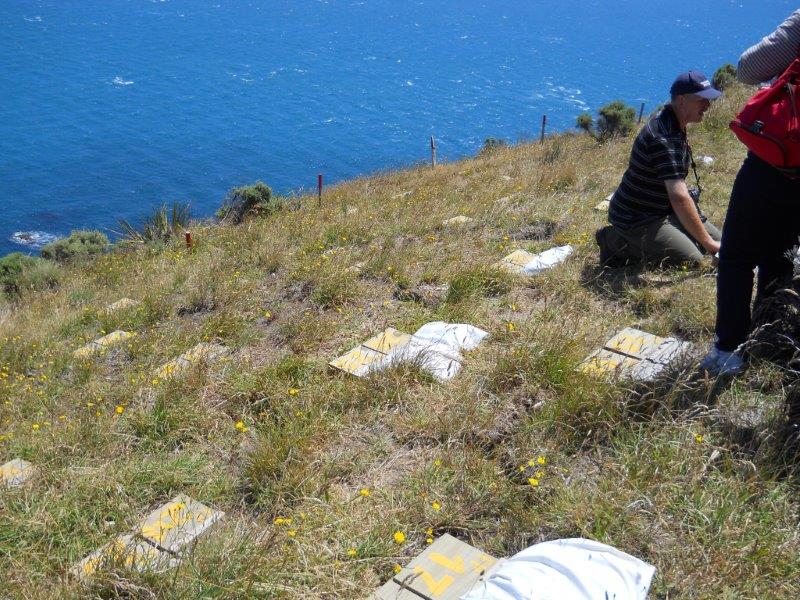 They arrived by helicopter and were transferred to specially constructed nesting houses where they will be fed daily (for about a week) until they have their adult plumage. Once they emerge from their burrows they will fly away to return to breed in two to three years.
Brian Paget, President of Friends of Mana Island, and Jessica Nuessel, Rotary
International Exchange Student from Switzerland, each helped to carry two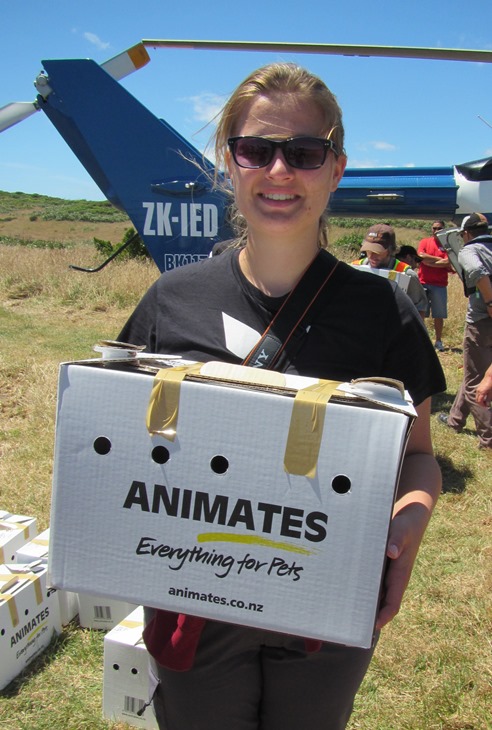 chicks in their carry boxes to their nesting houses.
Associate Conservation Minister Nicky Wagner was present to welcome the chicks' arrival and congratulated those involved with the community partnership project. "Fairy Prions are a 'keystone species' for island ecosystems. The Fairy Prions will provide a crucial boost to Mana Island's ecosystem and I look forward to hearing about the success of these birds making the predator-free island their home," Ms Wagner said.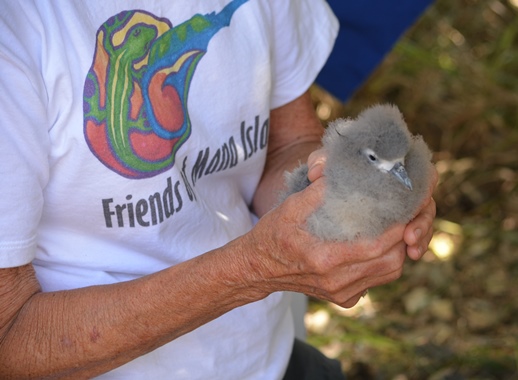 Mana Island is a Scientific Reserve managed by DOC. The translocation project is a community partnership between DOC, Friends of Mana Island, Ngāti Toa, Ngāti Koata, and sponsors, OMV, all with representatives present to witness the chicks' arrival. Also present were the Mayor of Porirua, Nick Leggett, Jenny Brash, Councillor on the Greater Wellington Regional Council, and several members of the Rotary Club of Plimmerton. Another 100 chicks will be translocated next year.
Tony Fitch, Wendy Betteridge's brother visiting from the UK, was also on the trip. As a visitor to the country, he was seeing Mana Island for the very first time. He says:
"When my sister, Wendy Betteridge, invited me to NZ to escape the UK winter, I jumped at the chance of a couple of months of warmth and relaxation. She had recently had a second knee replacement so we would be taking things easy, she said.
"Never did I dream that my acceptance of the invitation as her stand-in for a trip to Mana Island to assist in the relocation of some Fairy Prion chicks could result in such a memorable day.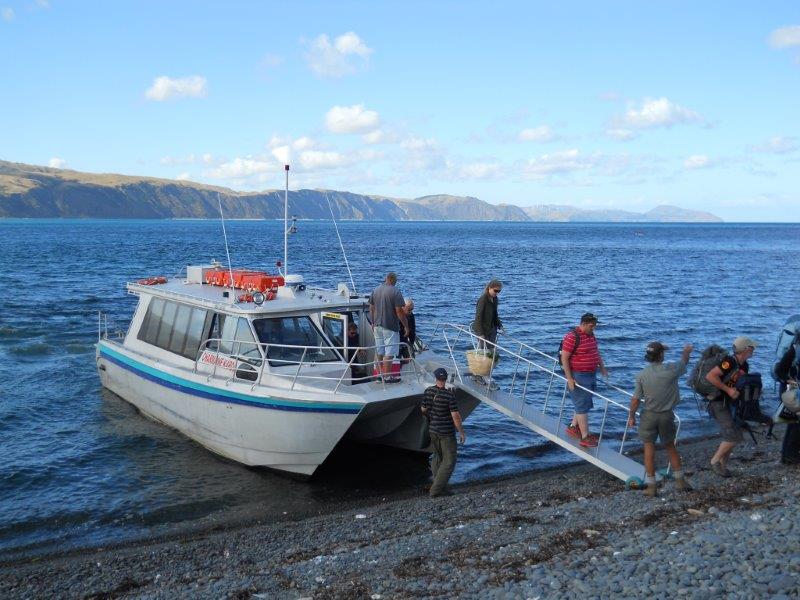 "Between leaving from, and returning to, the dock at the Mana Cruising Club everything was quietly and efficiently under control with light-touch educational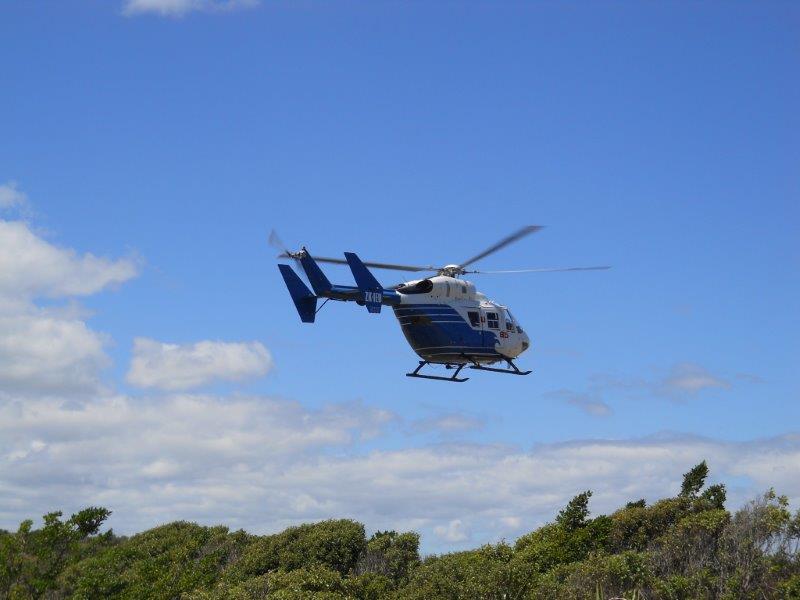 input alongside friendly banter with locals so that this foreigner felt well at home.
"The boat trip, the 'chopper' delivery of the birds, the lunch break and a fair bit of walking were all pleasurable and clearly enjoyed by all.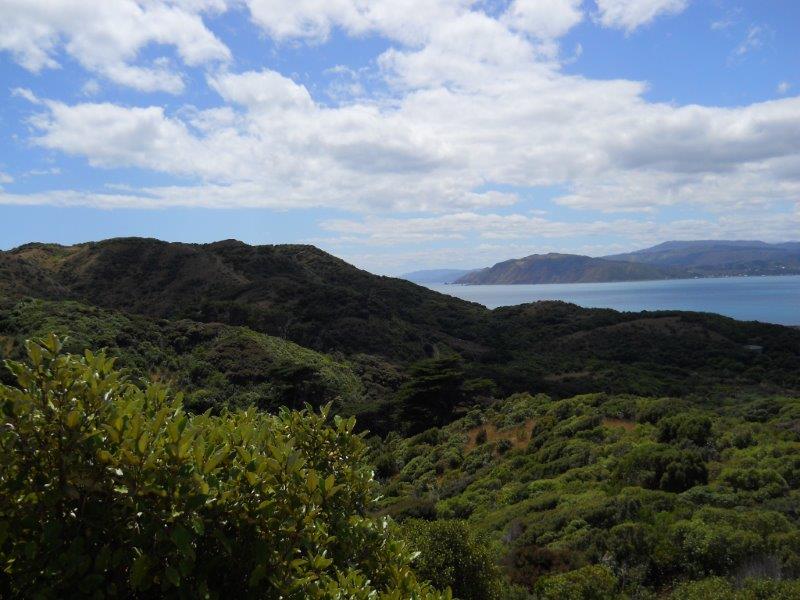 "The backdrop of the scenery on such a glorious day was ever present with the island's flora and fauna a real treat to behold.
"At every turn there were wonderful views – back towards the mainland and across towards the South Island.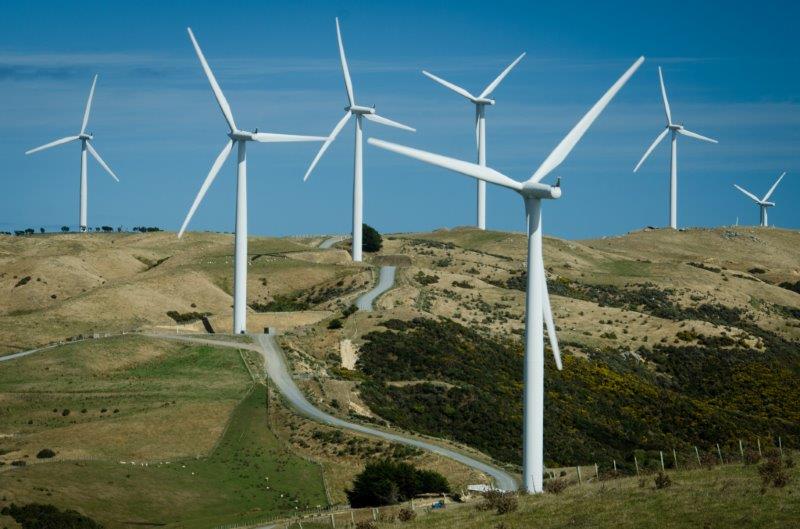 "As a visiting Brit, the only minor blemish was the sight of the wind turbines at Makara, putting what I perceived to be a 'blot' on the glorious seascape. Coming from the UK, I have experience of these wind turbines in many of our beautiful landscapes and seascapes. Seen from close up on a recent drive round the south coast of the North Island, they look even more intrusive of course.
"For those who also wish there was another way to harness the wind, I know that there are alternatives which stand at less than the height of a tree and employ age-old sailing technology. The wind is such a valuable source of renewable energy in New Zealand. I believe that it would be great to harness that wind without damaging 'natural' beauty nor harming airborne creatures that rely on such places for their very existence".