Blog
Rotary Club of Plimmerton
On 27 May, The Anchor Church in Whitby hosted a remarkable event: the 2017 North Island Rotary Best Speaker Awards.
Twelve amazing young people with intellectual disabilities entered the contest, speaking for up to six minutes each on the subject of 'my favourite things'. They came from as far afield as Whakatane, well-supported by families and friends.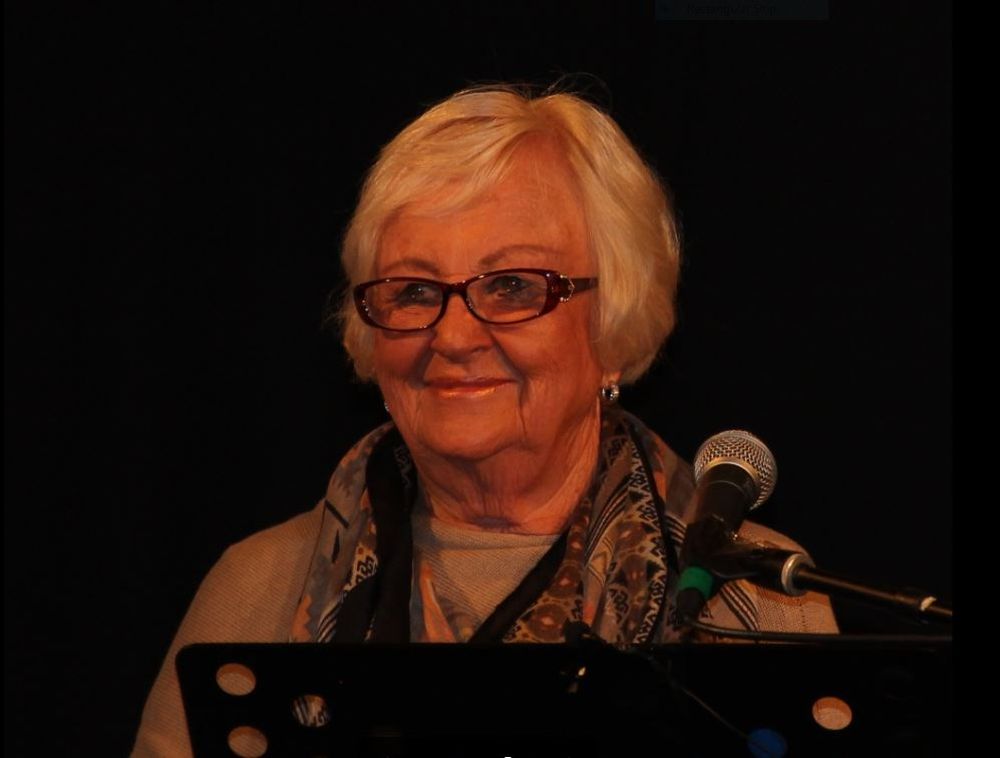 After an inspirational opening by organiser, Julie McLagan, we heard from last year's national champion, Katrina Sneath. She explained how the contest had increased her confidence, added to her CV and helped her make new friends. Katrina will travel to the national finals in Christchurch with the three winners of the north island contest.
Then it was on to the twelve speeches. Each had been carefully prepared and well-illustrated. The subjects covered food, sport, travel, animals, earthquakes, and even mermaids! Each speech was delivered in great style and was greeted with huge enthusiasm by supporters and the whole large audience.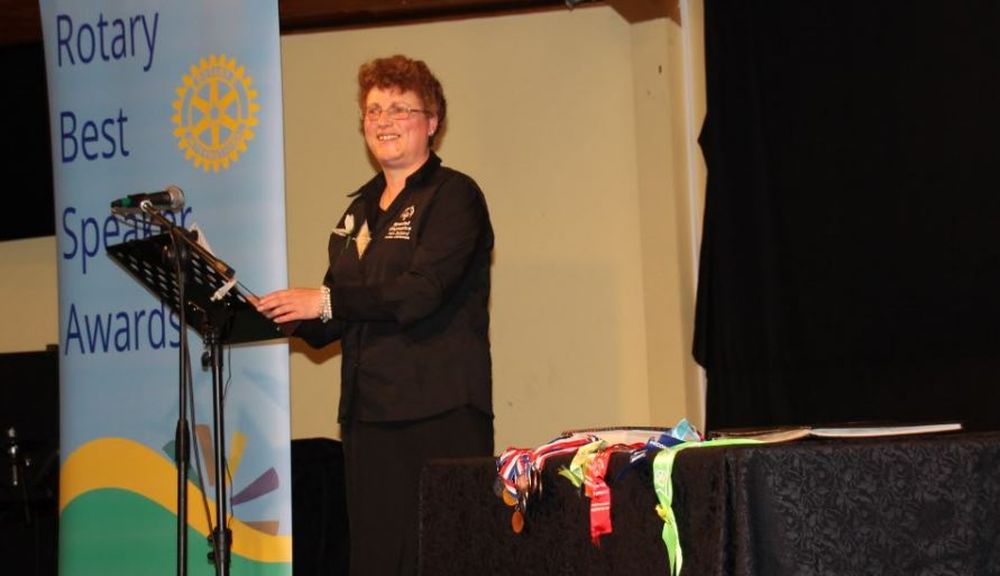 Donna Reed then introduced guest Vicky Brown, a young woman from Lower Hutt who has the status of 'Global Messenger' for the Special Olympics. Vicky has competed in many sports and at many events around the world. She displayed a hatful of her medals, and her message was simple: an intellectual disability need not be a barrier to high achievement.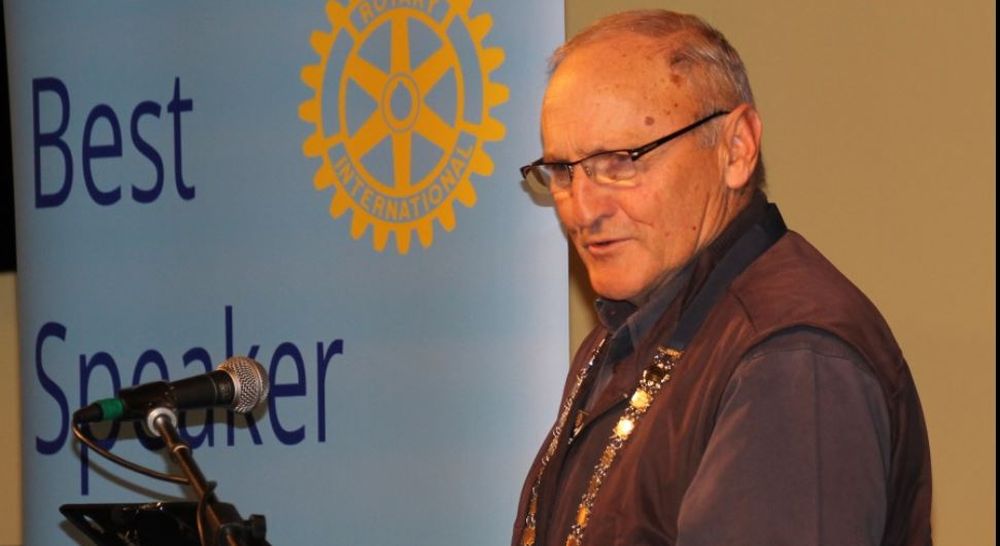 Peter Cox, President of the Rotary Club of Plimmerton, the organising club, then thanked the many good people who had helped with the contest, including sponsors Tommy's Real Estate, New World (Whitby), and Black Rose Florist.
The Mayor of Porirua, Mike Tana, then took the stage. He confessed to being terrified of public speaking, which he considered one of the hardest things he had to do. This made him appreciate the courage of the contestants all the more. He then presented Certificates of Merit to them all. Mayor Mike then performed a rap number of his own, to everyone's surprise and enjoyment.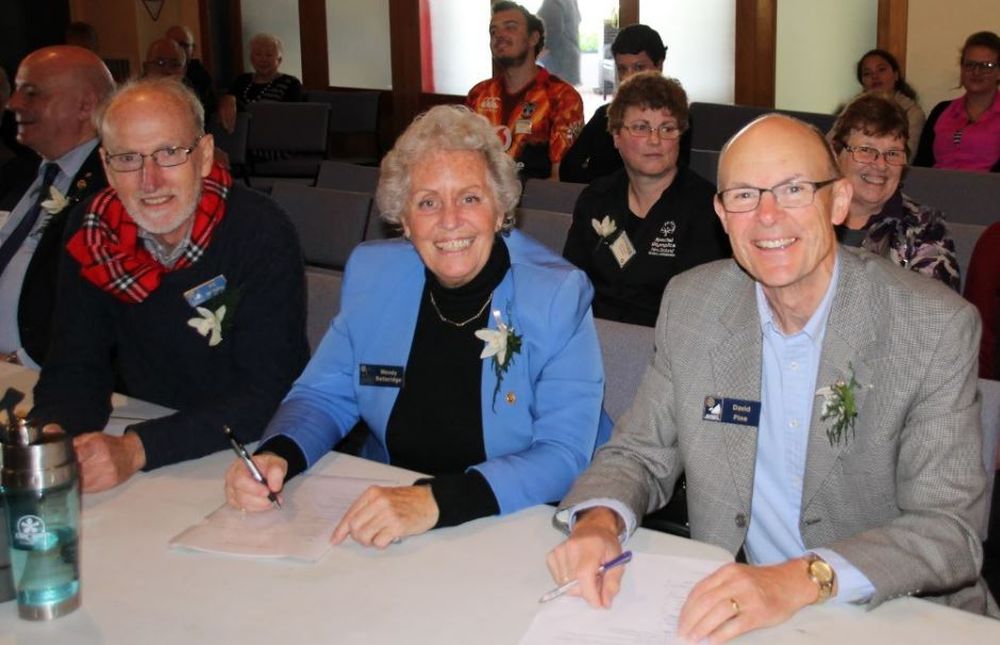 Chief judge, Wendy Betteridge, spoke warmly of the standards achieved and the difficulty of judging. She encouraged the contestants to look for public speaking opportunities, and assured them that "every one of you has a place in our hearts".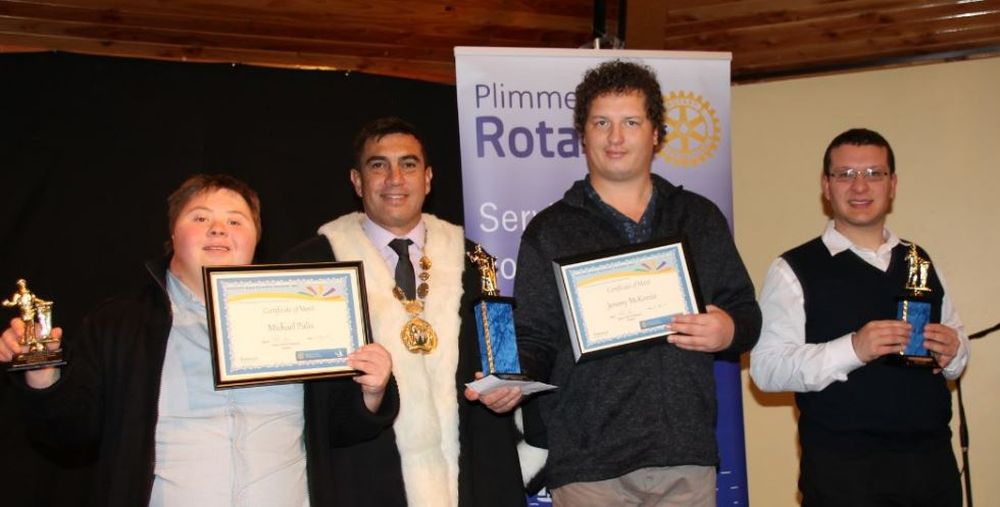 The finalists, who will compete in Christchurch, are Jeremy McKenzie (1st), Matthew Di Leva (2nd) and Michael Pulis (3rd). They were presented with handsome trophies by the Mayor, to deafening cheering from the audience.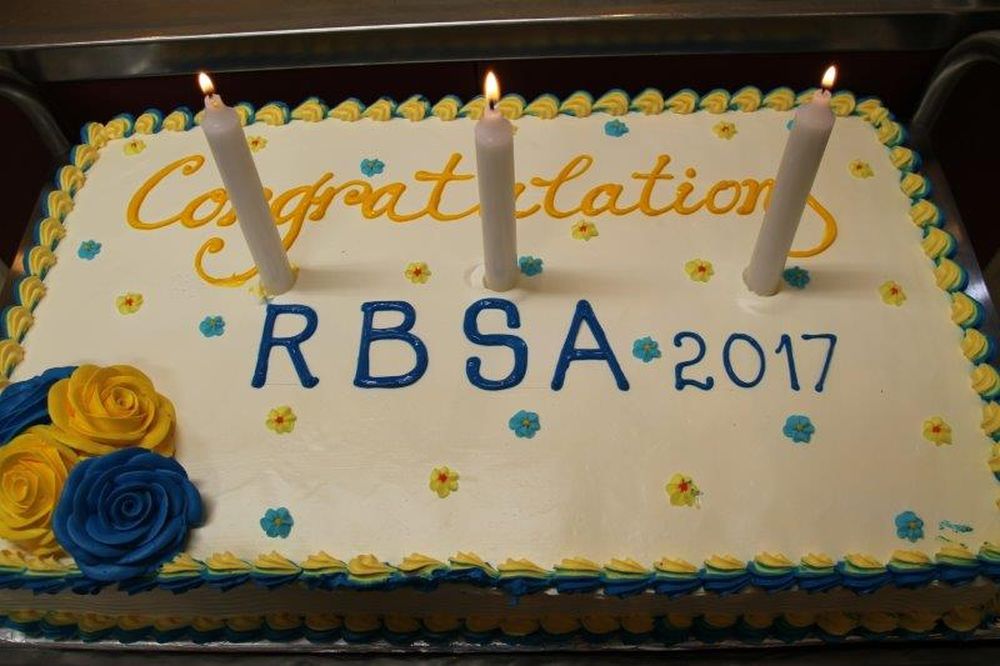 The contest concluded with the cutting of a monster cake by the finalists, a rousing musical contribution by StarJam, and a wonderful afternoon tea.
The ordinary people watching this event witnessed extraordinary character when our 12 speakers revealed to themselves, their supporters and a wider world what they can do. Altogether, a moving and unforgettable experience for all concerned.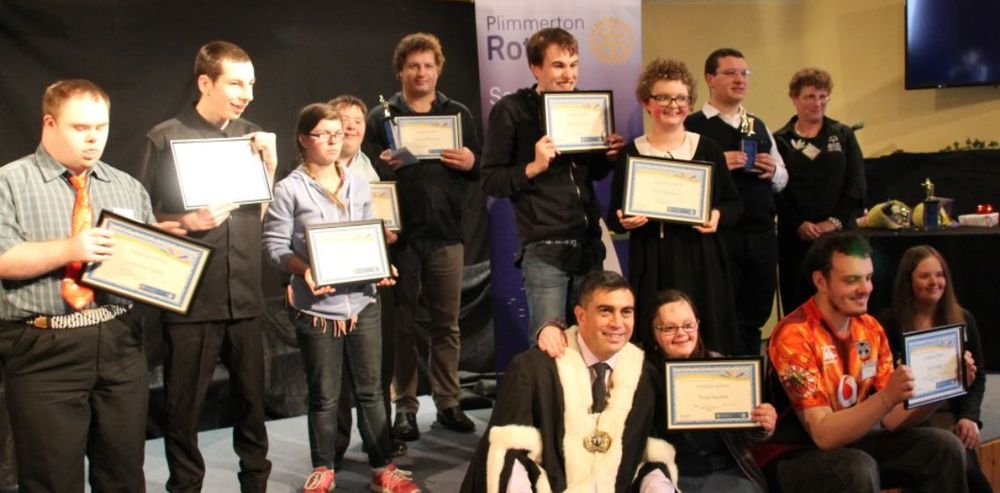 Well done team, see you next year. Meanwhile, you can enjoy some more photos in our Gallery here.