Blog
Rotary Club of Plimmerton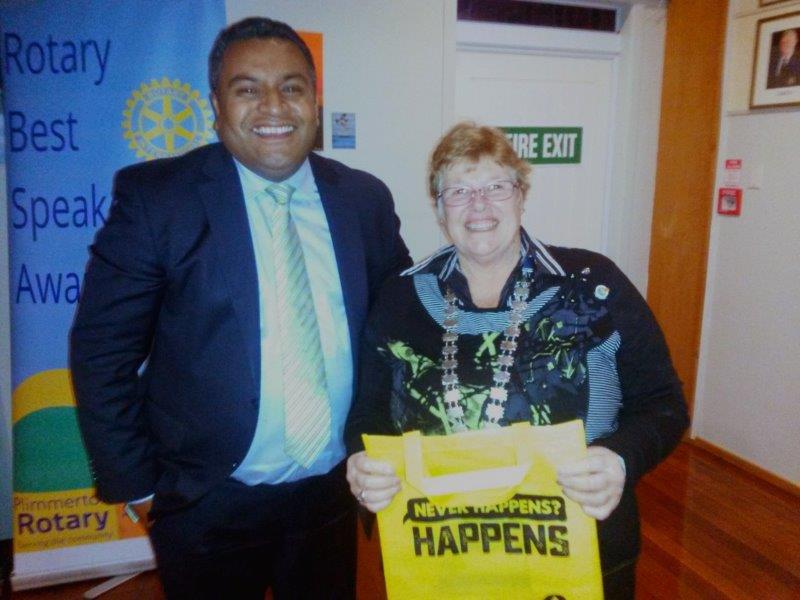 Our local MP and Camborne resident, the Hon. Kris Faafoi, was our speaker this week.
Kris has several portfolios, but this time he was wearing the hat of Minister of Civil Defence.
He explained that Civil Defence is all about protecting the community, and operates on a national and local government level. Local response is especially important, because after a significant event, people will have to fend for themselves for at least three days. Families should prepare accordingly, and an important role of Civil Defence is to give them the information they need. They should have a plan, an emergency kit, a radio and at least 140 litres of fresh water per person.
Traditionally, the focus has been on earthquakes and tsunamis, but there are emerging challenges brought about by climate change and changing weather patterns. As well, recent events have highlighted confusion in our building standards, and issues to do with EQC and private insurance. Poor coordination among the various emergency services was brought to light during the recent Port Hills fire.
The government is reviewing all these things, and might build a new central command bunker in the Beehive, if the money can be found.
Kris' talk led to numerous questions from an appreciative audience.