Blog
Rotary Club of Plimmerton
Rotary members come from all walks of life. Each has their own special story. The two new members who spoke at Plimmerton Rotary on 17th October epitomised the rich diversity of the club.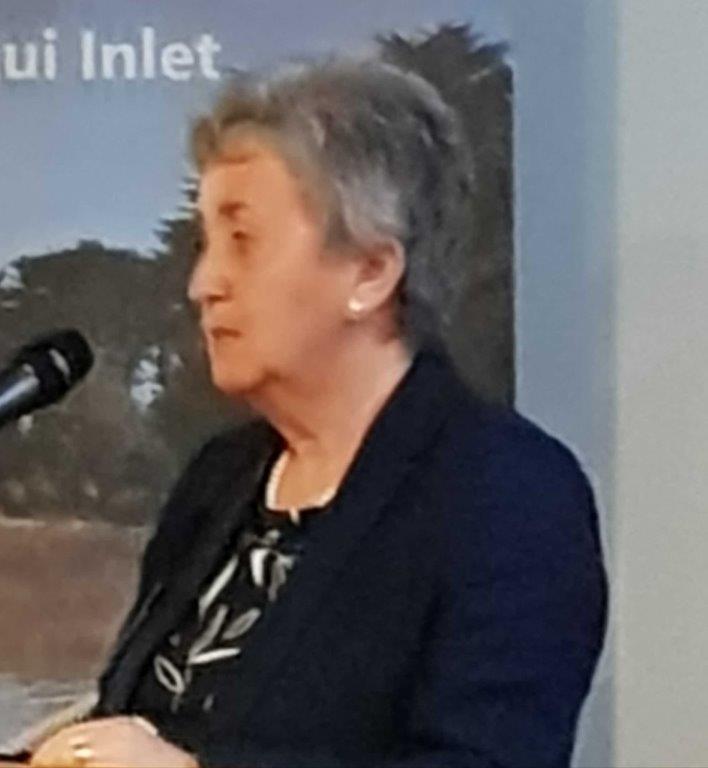 Rhondda Sweetman grew up on a farm in the Reporoa district between Taupo and Rotorua. Initially, the family lived in tents while her father built a batch for them to live in. One of five children, Rhondda shared a bed with her sister. Later, her father built a three-bedroom house which had much more space. Rhondda attended school and college at Reporoa. Her mother founded the college.
At the end of her 5th form year (year 11) Rhondda moved to Auckland to attend Epsom Girls College and Auckland University where she studied science. She became a science teacher back at Epsom and eventually became Head of Science at MacAulay High School. "Science was such a fascinating subject to teach, particularly biology. The children just loved it. There were so many new discoveries being made which held the children's interest. Looking back, it was a privilege to teach them."
Following a two-year sabbatical with the family in Switzerland and the Middle East, Rhondda returned to Auckland. She and husband Les, also a teacher, became disenchanted with the politics within the teaching profession in Auckland and decided to move to Dargaville. Les became principal at Dargaville College while Rhondda taught at Ruawai College and then Dargaville High School. "After several years there we both decided to retire from teaching, and reinvented ourselves as property investors back in Auckland.
Another change in 2000 saw us developing websites to showcase Kiwi art and other New Zealand products. And a year ago we moved to Whitby to be near our youngest grandchild."
Rhondda and Les's two daughters are both successful in their own right, with one a radiologist at Wellington Hospital and the other a qualified planner. The Sweetmans have five grandchildren.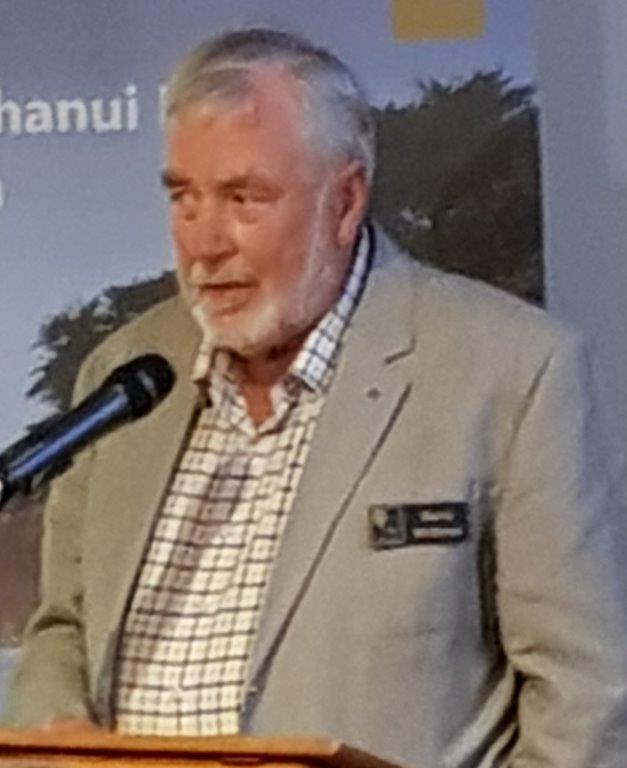 Meanwhile, Barry McEwen was growing up in Dunedin. His father was a building contractor and was also a member of the local Rotary Club. "This was my first association with Rotary. Dad had a shed at the back of our section and he and his Rotary friends held their meetings there. They all seemed to bring a hip flask with them."
From Dunedin, the family moved to Balclutha. "I remember a lot of machines working on flood control alongside the mouth of the Clutha River. All the local farmers seemed to have tractors and diggers. I grew up surrounded by machinery."
The family moved to Wellington in 1957 when Barry was a young man. His first job was working on a building site in Featherston Street. He and his wife Dinah were married in their early 20s. "Life was good. We started up our own building business, built two houses, and then the recession hit. So we took our two kids on the big OE, to New Guinea. We absolutely loved it." From there the family moved to Malaysia for 12 months where Barry worked for an Australian building company before returning to NZ.
"We started a commercial building company making pre-cast concrete panels. A lot of the buildings in Porirua have our panels in them including Spotlight, North City Plaza, Mitre 10, Bunnings, Harvey Norman, and New World Mana." In addition the company was involved in earthquake strengthening work throughout Wellington. They currently employed 32 staff.
Both Rhondda and Barry were rapidly becoming active members of Plimmerton Rotary and, like all other members, were each keen to apply their unique talents to help and support the community.