Blog
Rotary Club of Plimmerton
At a special Awards Ceremony on Monday 18 June, seven women received a Civic Award in recognition of the voluntary work they do for the City of Porirua. These Awards were of special significance, presented as they were during the 125th year of celebrating Women's Suffrage in New Zealand.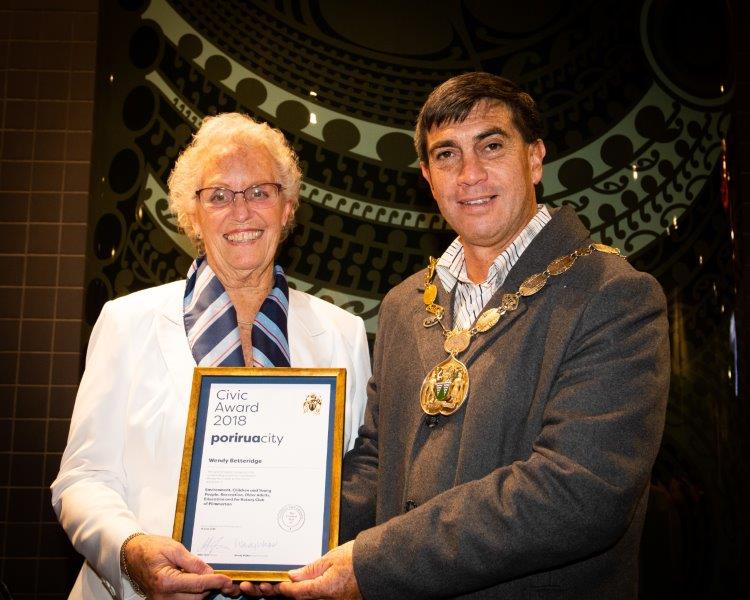 One of the recipients was Wendy Betteridge, a member of The Rotary Club of Plimmerton since 1993.
Here is the citation that came with the Award:
'Wendy has been nominated for her selfless work across a wide range of volunteer organisations in Porirua. Wendy is a great character and well known for her ability to get things done, at the same time with great attention to detail.
'She is currently President of the Plimmerton Croquet Club and Communications Director for the Plimmerton Rotary Club – keeping on top of the club's future and past activities and making sure it is suitably promoted.
'In her role with the Rotary Clubs of Porirua, Wendy has been the driving force behind establishment of the 'Gift to the World Leadership Awards' for all the primary and intermediate schools in Porirua. Now in its 4th year, the awards ceremony has been a huge success and sees Porirua's young future leaders honoured for going the extra mile to serve their schools and the community.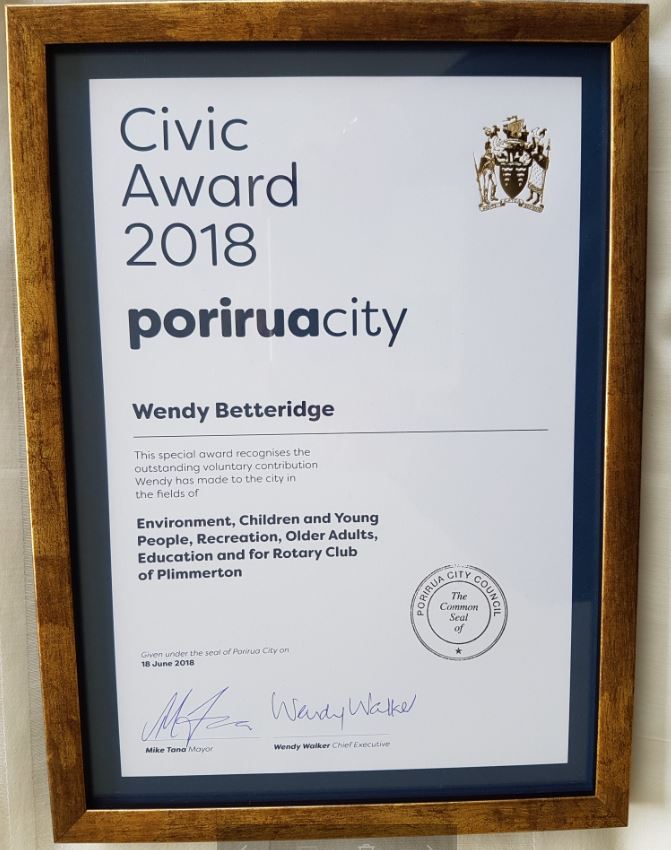 'Wendy is Webmaster galore for a whole lot of community groups, including the Plimmerton Rotary Club, Te Ara Piko pathway around the Pauatahanui Inlet, Pauatahanui Garden Trail annual event, e-Learning Porirua Trust, Shine Porirua, Literary Success, Lasting Impact and Our Porirua online hub for Porirua communities and groups. She also offers web advice for groups such as Pacific Health Porirua, St Pius X school, Porirua College and Virtuoso Strings.
'For the Institute of Advanced Motorists Wellington management committee, Wendy is a car team leader, coordinator and currently oversees three Trainee Observers and eight associates working towards their full tests.
'She is also a Drive for Life Mentor for Partners Porirua, mentoring young drivers who need a qualified driver sitting beside them so that they can get their restricted licences and get jobs.
'Wendy is a board member for e-Learning Porirua Trust – which delivers the Computers in Homes programme to train low income families in computer skills. The Trust has just achieved the graduation of their 2,000th family in Porirua in their 17 years of operation.
'I'd like to add that Wendy has just discovered a new talent with the encouragement of the Mayor – which is rapping – much to the delight of her fellow Rotarians. This shows her fantastic fun side - performing a rap with the Mayor after losing a bet, and now we hear she is in hot demand and will be performing with him again at an upcoming Inner Wheel function.
'The Council thanks Donna Reed and Jenny Lucas on behalf of the Rotary Club of Plimmerton for this well-deserved nomination.
'Congratulations Wendy - it is our great pleasure to present you with a Porirua Civic Award for 2018'.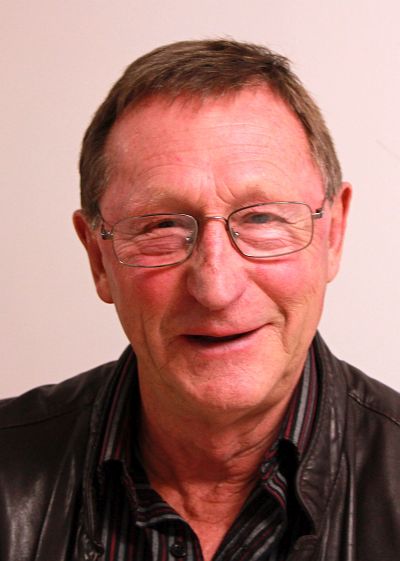 As a footnote, Wendy is by no means the only person from Plimmerton Rotary who has been honoured but the others received their accolades before our new website was established. Their awards are not, however, forgotten.
Allan Nichols received a Civic Award for 'Recreation, Educational, Business and Community in 2001. He also received the Queen's Service Medal (QSM) for Public Services in 2002 and, as if that wasn't enough, he came second in the 'Business' category of the Wellingtonian of the Year in 2001 to none other than Richard Taylor of Weta Workshop fame.