Blog
Rotary Club of Plimmerton
International Volunteer Day is celebrated annually on 5 December. The purpose of the day is to show appreciation to all New Zealand volunteers, because individuals and communities benefit considerably as a result of volunteers and volunteering.
To celebrate the day Volunteer Porirua held a breakfast in Porirua Library on Friday 4 December for invited volunteers. President Adrienne Murray of Plimmerton Rotary and Jenny Lucas attended.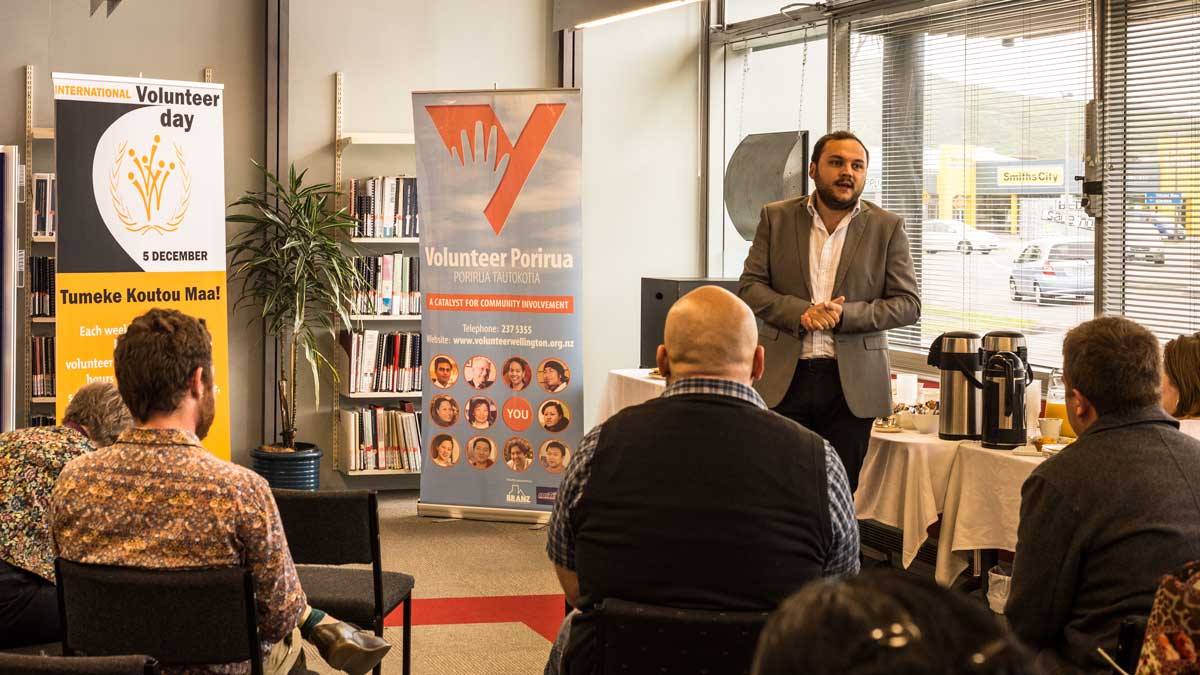 Mayor Nick Leggett welcomed the guests and in his inimitable style noted 'he was not a volunteer'. He commented Porirua is special in that it is a community of people who are prepared to muck in and build people skills. There is a good feeling about our community. Previously there were negative thoughts but these are disappearing as Porirua solves its problems with optimism, thanks to its volunteers. The Council cannot do it all, so appreciates the ideas and solutions of volunteers.
Volunteer Porirua is a branch of Volunteer Wellington, an independent not-for-profit organisation supporting and facilitating Volunteering in the Wellington Region. Key partnerships have been formed over the years with Community Link, Settlement Support, Porirua City Council Community Development and many local agencies. Volunteer Porirua provides the essential voluntary workforce needed to maintain and sustain the work of over 70 community based organisations in the Porirua area. They assist and train organisations in the management of volunteers, to enhance the experience for both the organisation and the volunteer. It provides a local service to meet the needs of the diverse communities in the Porirua region.
Several of the volunteers at the breakfast gave brief but inspiring presentations of their experiences of volunteering in Porirua.
There is little doubt that New Zealand organisations need their volunteers. Volunteering New Zealand found that 81% of volunteers-involving organisations acknowledged that volunteers are essential to achieving their goals. New Zealand boasts the highest rate of volunteering in the OECD with kiwis spending an average of 13 minutes a day volunteering; this is significant when compared to the global average of 4 minutes a day.