Blog
Rotary Club of Plimmerton
Date posted: 15 April 2014
Author: Wendy Betteridge
Allan and Barbara Nichols generously opened their home again on Saturday night to an invasion from Plimmerton Rotary members and friends. The occasion was a pot luck dinner followed by a showing of Jersey Boys. The evening was enormous fun and Allan believes that 'it was one of the most successful dinners we have had!'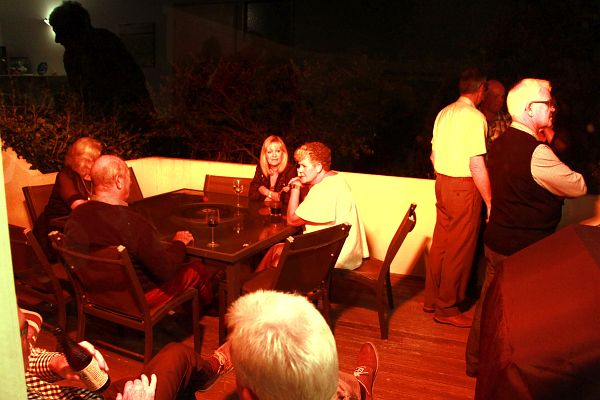 51 people turned up which is probably the most they can accommodate for such an event. 'In fact', says Allan, 'we were very fortunate that the weather was so kind - no wind and quite warm - which allowed a number of people (with the help of my wall heater) to actually eat outside'.
Jersey Boys is a jukebox musical. It's the story of the life and times of the Jersey boys (four boys from New Jersey) and dramatizes the formation, success and eventual break-up of the 1960s rock 'n' roll group, The Four Seasons. Well-remembered songs like 'Big Girls don't cry', 'Sherry, 'Oh what a night', and 'Can't take my eyes off you' provided a fair amount of music and singing, although not many of the audience were able to sing along with Frankie Valli and his amazing falsetto.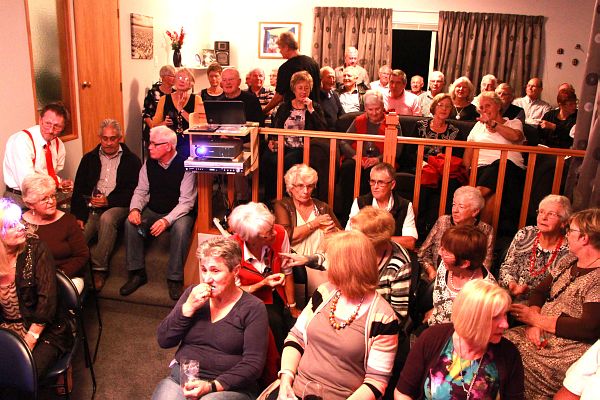 Everyone came along with a plate of delicious food to share, drinks and a $20 donation. With the food out of the way, people settled down in the stalls and dress circle to enjoy the entertainment.
The evening raised a total of $1030. The plans for the funds have yet to be decided by the Board. One idea is to purchase items off Swee Tan's wish list. Another is or to wait until all possible sources of funding have been realised. Plimmerton Rotary will discuss what they will do at the next Board meeting and hopefully investigate opportunities through District and the Rotary Foundation to apply for a matching grant. Allan has asked PDG Graeme Blick to pursue this funding possibility.
The last word came from the hosts, Allan and Barbara to whom we're all very grateful for turning their home upside down for such a great cause. As Allan said, 'overall it was a very enjoyable evening and an easy way to raise $1000. You never know, we might do it again one day even though we are adamant every time that this is the last'.