Blog
Rotary Club of Plimmerton
By Bill McAulay
Posted: 21 April 2015
It's only a few weeks since Plimmerton Rotary Club launched the inaugural Rotary Best Speaker Awards for people with disabilities. This proved to be a great success and will be repeated next year.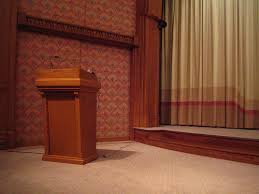 Not content with this new initiative, they're launching yet another inaugural speech competition. Following on from thirteen years of successfully running a speech contest for the primary schools in the Parumoana cluster, the Rotary Club of Plimmerton has decided to run an inter school contest for two top speakers from each secondary school in Porirua City.
'The Inaugural City of Porirua Secondary Schools Speech Contest' is for the six secondary schools in the city i.e. Aotea College, Mana College, Bishop Viard College, Porirua College, Te Kura Maori o Porirua and Samuel Marsden Collegiate School, Whitby. It will be held on Friday 19 June at 6.30 pm at The Anchor Church, Whitby.
The objective is to give top student speakers the opportunity to compete in a higher level international-style prepared speech contest.
Students will speak on a topic of their own choice for a minimum of 4.5 minutes and a maximum of 7 minutes.
For further details, contact Youth Committee members David Knight or Bill McAulay.
David Knight on 04 2991539 or 027 2811809.
Bill McAulay on 2331875 or 027 9206624.