Blog
Rotary Club of Plimmerton
The Rotary New Zealand World Community Service (RNZCWS) have provided an update on Fiji following Cyclone Winston.
In early May, Bev Wells, Deputy Chair and Stuart Batty, Executive Director, visited Fiji to assess first-hand the damage to villages following the category 5 cyclone which hit the islands on 20th February.
They spent a week visiting remote schools and villages on Taveuni and Viti Levu Islands, Rotary Pacific Water for Life projects, Koroipita Town (Fiji Rotahomes project) in Lautoka, and they met Rotarians in Taveuni, Suva, Lautoka and Nadi.
Despite the devastation, they found the villagers, and particularly the school principals and teachers, to be positive and proud of what they did have, often making the most out of very little resources or infrastructure available to continue their daily lives. The Rotarians appeared happy (and weary) after working non-stop to provide immediate relief following the cyclone, delivering Rotary Emergency Response Kits (ERKs) and food parcels supplied by NZ and Australia. Everyone I talked to, including locals in shops and at bus shelters, were very grateful for the support received from Rotarians.
All of the Rotary clubs are facing dwindling numbers but in Suva, the Rotaract club boosted numbers considerably and were the fittest for distributing ERKs off 4-wheel drive vehicles! At the Nadi Rotary club of 5 members, we also met members of the Rotaract club – 8 new members were joining that week to total 25 Rotaractors.
There is still a lot to do to rebuild and restore the villages that were hardest hit and Rotary can and is playing an important part in helping to do that. Rotary NZ received $250,000 through the NZ Disaster Relief Fund to help rebuild or repair teacher accommodation for schools on Taveuni Island. The funds will help to provide materials and wages for local Fijian tradespeople.
With the advice of Rotary Fiji, the RNZCWS has identified a wide range of projects which Rotary clubs in New Zealand can assist with – some large, some small – all will make a difference! fiji_projects_list_may_2016
They are urging all clubs to consider whether they can contribute in some way to help the people of Fiji. Better still, clubs can join together in clusters for a combined effort. In addition to considering supporting a project, there are other ways to provide support. Money is needed urgently to build more Rotahomes and there is urgent need for a vehicle. fiji_rotahomes
These photos show some of the difficulties being faced.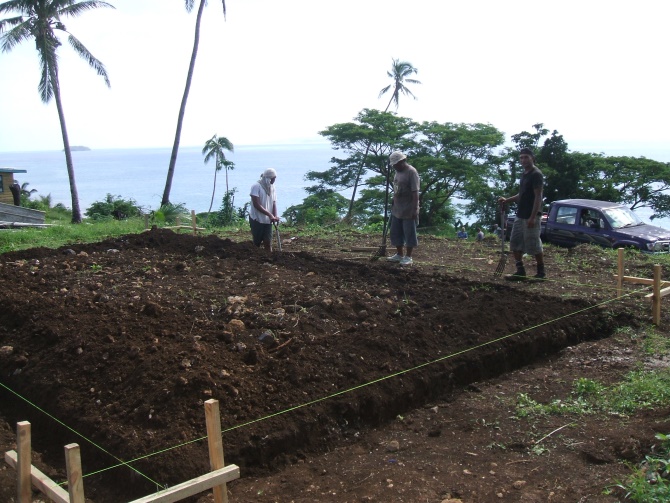 This shows the state of the teacher accommodation on Taveuni.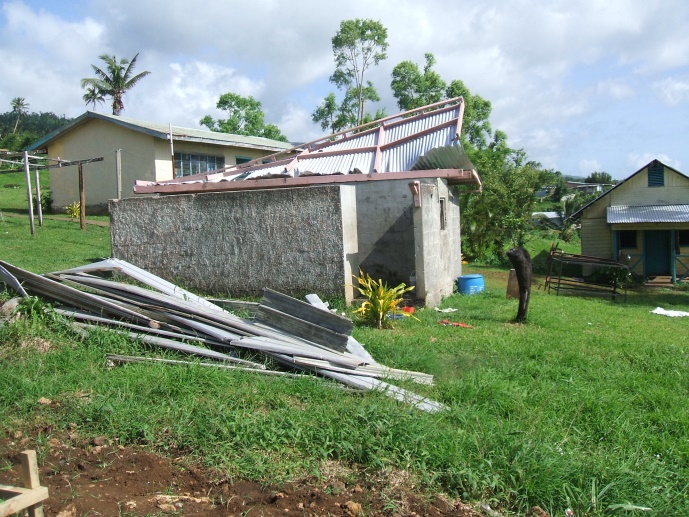 And the start of foundations to rebuild Niusawa School.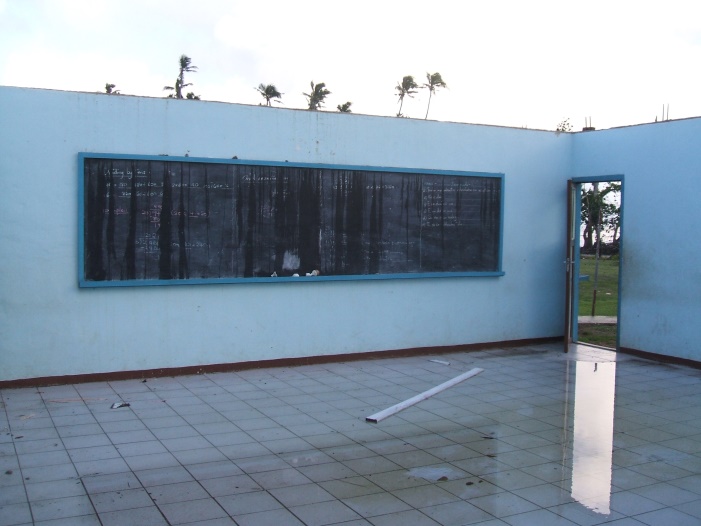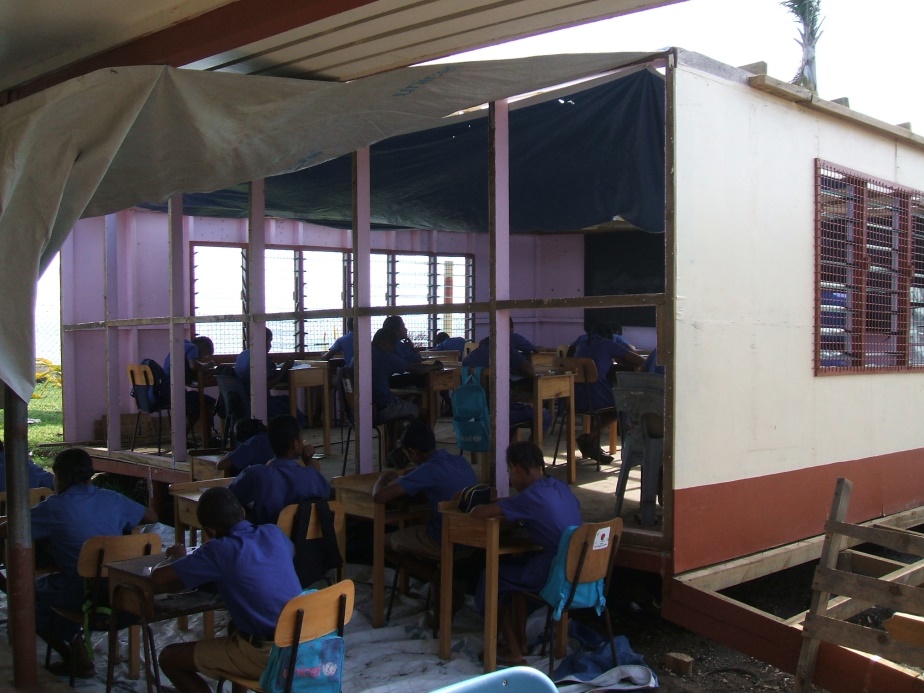 Here are the remains of a classroom at Lavena School on Taveuni. And in South Taveuni, secondary school students were sitting exams - luckily on a fine day.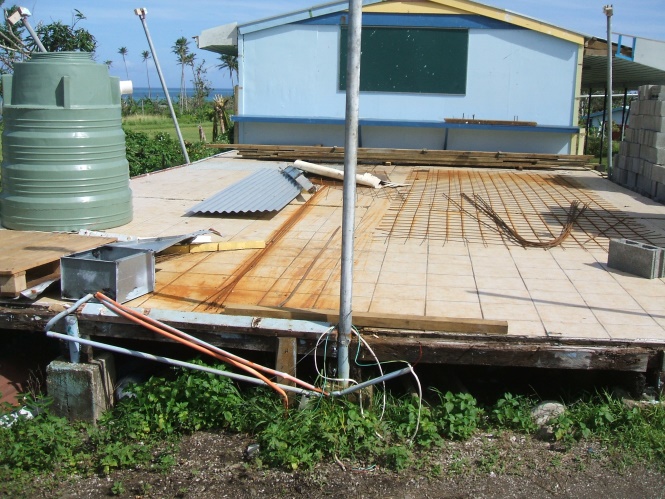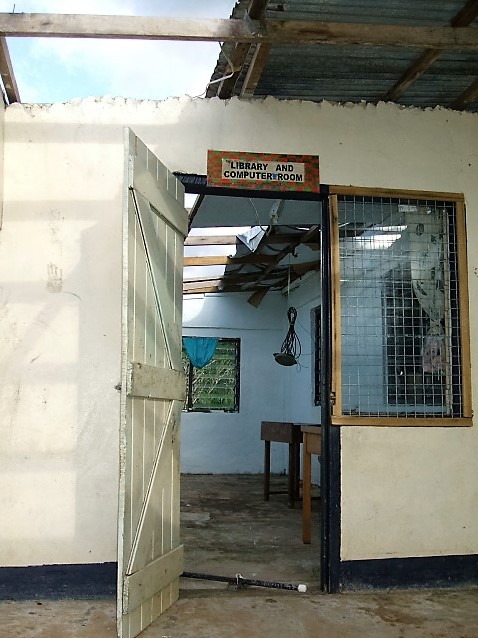 This computer lab was opened in late 2015 at Vuna School. And this is the library and computer room at Nalotawa Direct School on Viti Levu.
Once you decide where you would like to help, more information and photos can be provided specific to each project.