Blog
Rotary Club of Plimmerton
At this week's meeting, we had an unscheduled and emotional farewell ceremony for Chilean exchange student Cris Suarez. His return home after a year with us has been uncertain because of Covid-19, but now he is due to leave on Friday, on a repatriation flight.
Cris said his exchange has changed his life-which is what student exchanges are designed to do - and he was very appreciative of the support and friendship he received via the Club. He has taken full advantage of his stay in New Zealand and for the first time tried golf, fishing, bungee-jumping, water-skiing, and the haka.
He has met people from all over the world and made many new friends.
On our part, Cris has been a model exchange student: energetic, amiable, and cooperative. He is a fine young man with a bright future and I am sure we will see him again.
Editor's note: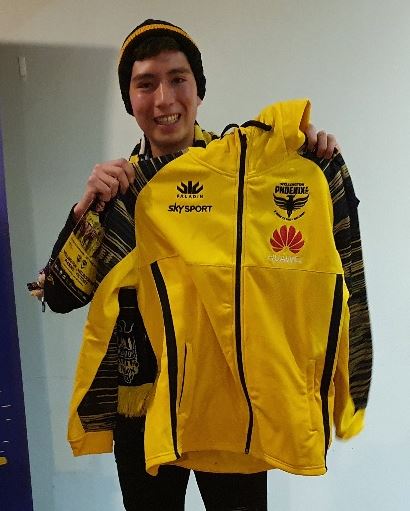 President Euon presented our brilliant soccer-playing international student, Cris with a hoodie and scarf from the Wellington Phoenix Football Club. and to top it off, and because none of the beanies is available in Wellington at the moment, a beanie, knitted by Barbara Nichols at very short notice. The photo says it all!