Blog
Rotary Club of Plimmerton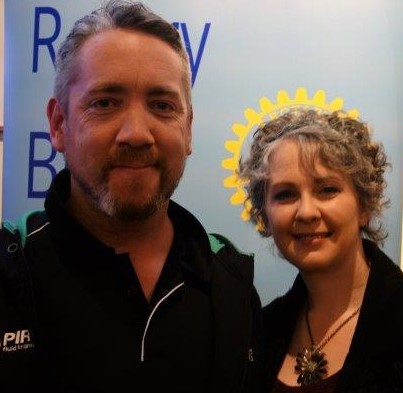 This is the meaning of Ahuru Mowai, the Charitable Trust which was established in August by Paul and Mandy Latham, of Porirua. They gave a moving address to an attentive audience on October 11th.
Paul and Mandy have three children. Their middle son, Isaac, is an autistic, but physically strong, 16- year old, who cannot communicate by speech and has difficulty relating to others. The family likes to do things together, but outings to public places where other families are present can be a challenge.
Between Wellington and Pukerua Bay there are 400 families with similar special needs children. Paul and Mandy conceived the idea that 'calm places' for recreation could be set aside, where special needs children could be taken by their families, where they could socialise in safety.
Special needs children and their families could be helped in other ways too: with after school care, holiday programmes, respite care, and so on.
For the moment, the Trust is planning to buy a rural property in Pauatahanui to create the first Ahuru Mowai.
Paul and Mandy are seeking more trustees and supporters, and want to involve other similar families in their endeavours.