Blog
Rotary Club of Plimmerton
What a proud moment for the Rotary Club of Porirua President, Paula Williams, and me to lead the Rotary Club of Plimmerton onto Te Kura Maori O Porirua on Tuesday.
The Karanga called us forward at dusk to be followed by the voices of the students. Women Rotarians, Inner wheel members, and guest Annemarie were protected by the Rotary men behind us, until we got inside the whare. Then Marty led the men to the front and the women sat a few rows back.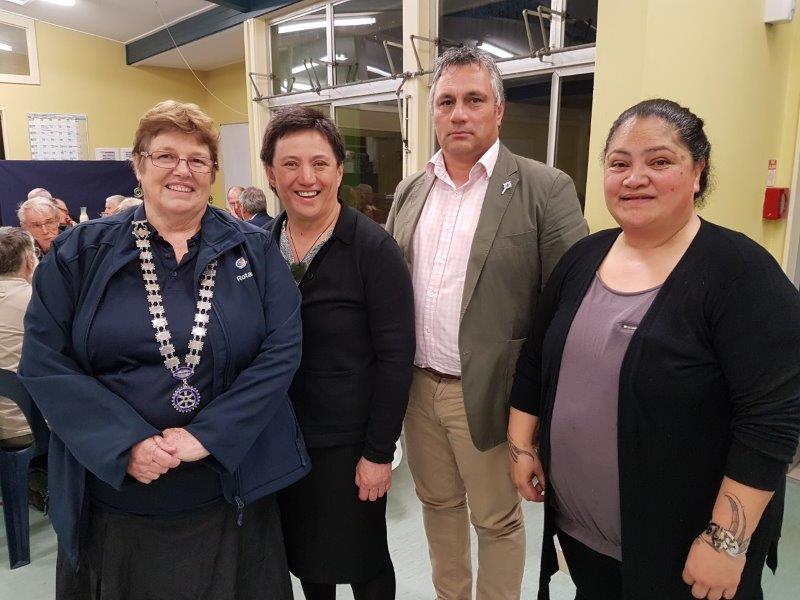 The photo shows President Donna with Principal Sophie, Marty and the school secretary (and also the cook) EveJane Baker.
Whai korero and waiata started with Te Kura followed by Marty Donoghue giving his mihi and laying down our koha. What an enormous amount of effort went into that piece of oratory Marty. Very Impressive. We supported him with our waiata 'E hara i te mea'.
We were all invited forward to hongi, to press noses to receive the breath of our hosts. For some Rotarians this was their first experience. That feeling of wariness, suspicion, and nervousness was what Principal Sophie Tukukino linked to the Trust she had to put in us when she allowed her students to enter the Rotary Secondary Speech Contest. They always rose to the occasion to make her proud.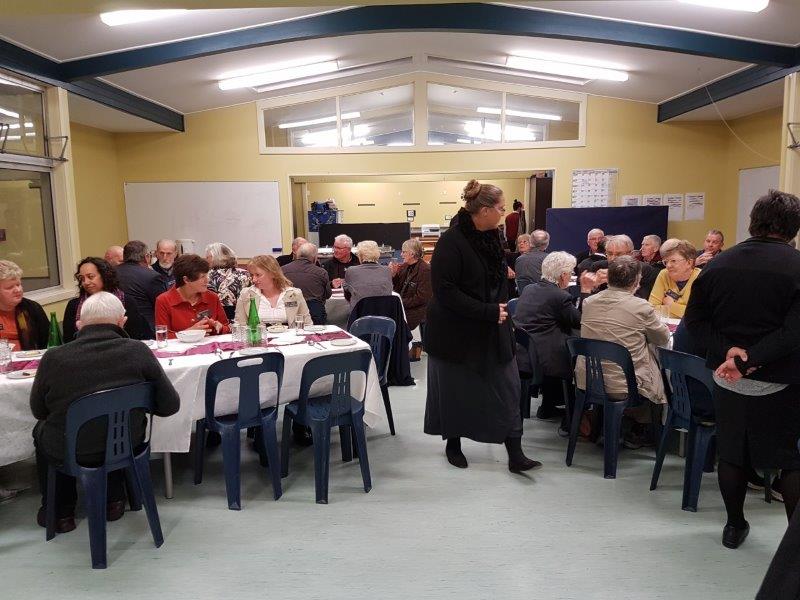 During a scrumptious dinner prepared by staff and students we were entertained by a concert quality of beautiful singing with pride and passion. Here was a group of students who knew
exactly who they were and stood proudly on the place of learning.
Now we Rotarians were the learners, ako.
Principal Sophie spoke of Ngā Kōrero history of the Kura which was established in 2001. It is a decile 3 school, affiliated to Ngā Kura ā-Iwi. Ngāti Toa Rangatira - Mana Whenua. It was established with the blessing of Ngāti Toa Rangatira, the whānau whānui and iwi enjoying a partnership to meet the educational and cultural needs of tamariki, primarily living within the Porirua region. From a roll of 55, Year 1-8 children in 2001, the kura continues to grow with a current grading roll of approximately 300 pupils from Year 1, 5 years to Year 13, 18-year-olds. All learning is in Te Reo. That is its special character.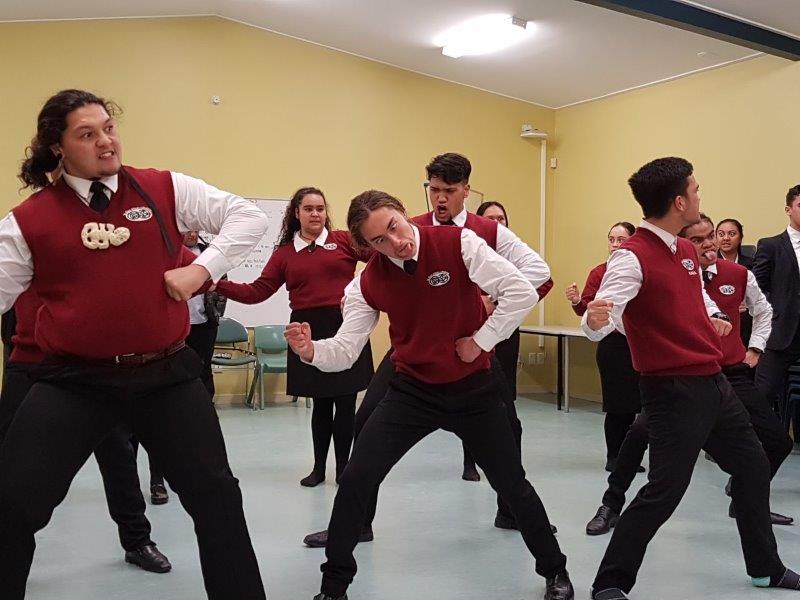 In 2004, Te Kura Māori o Porirua adopted a Ngāti Toa Rangatira whakataukī to He Kura te Tangata as the school motto
The school are committed to recognising and valuing Ngāti Toa Rangatira as the mana whenua of this region and the iwi identities of all of its students. "E kore au e ngaro, he kākano i ruia mai i Rangiātea" - my iwi Māori identity will not fade, it is derived from my revered ancestors through genealogy, passed down from generation to generation, and lives on in myself and my descendants.
After dinner the students offered an audio visual presentation in English of the cultural exchange trip in September to Tahiti. A waiata about the waka journey coming from Tahiti is the main motivation for mixing study, exams, fundraising and being senior role models to the juniors Tuakeina teina. We wish them a safe and enlightening journey
President Paula Williams gave the vote of thanks. We had an inspirational evening.