Blog
Rotary Club of Plimmerton
My dear Rotary Club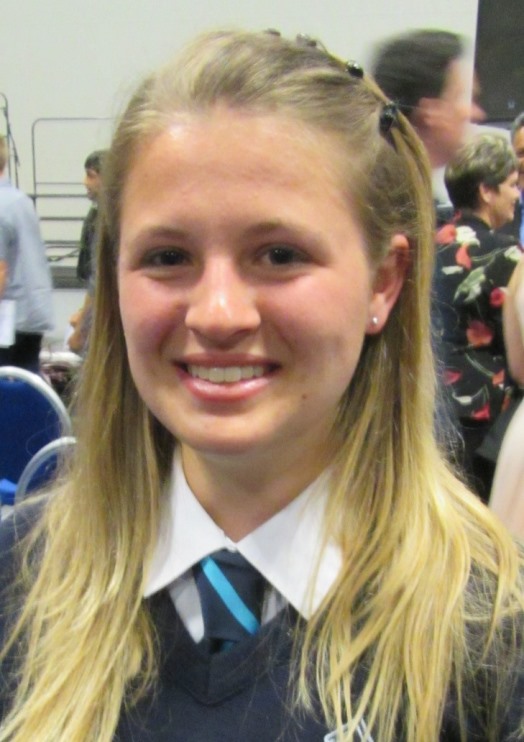 It has been a little while since I left the country. I like you to know what life has brought to me within the last two months. Again I like to say a huge thank you to all the people who came for lunch and sent me off afterwards. Even though I was really stressed I did enjoy it very much. Thank you so much!!!
My flight was horrible and due to the lack of sleep I had accumulated before, my nerves didn't really like it either. On my flight from Sydney to Dubai, which is 14 hours long anyway, we had a delay because of everlasting turbulences. I have never felt that sick in my whole life.
Leaving the airplane in Zurich, a wall of hot and moist weather hit me. We had one of the hottest summers ever since the millennium turned. My family was so gorgeous – they made like a banner with the words 'Welcome home' and stuff in Maori and I was really happy to see them physically staying in front of me! About a week after we had my "surprise party" which I have already known but it was a good excuse not to help with the preparations.
After the holidays I started school after the first week of August. I still have two more years to go but I am got over it pretty quickly. My new school is not as demanding as my old one but I do have 40 periods a week. My class mates are really nice to me and they helped me a lot until I got the hang of the routine. I volunteered as the treasurer again – Bruce must have had a good influence on me. Maybe a quick summary of my subjects: Maths, German, English, French, Geography, History, Biology, Chemistry, Physics, Sports, Music, Saxophone, Economics and Law, Neurology, Choir, Volleyball, English Proficiency and Ethics. As you know, I like to challenge myself. I have already had my first exams and they went pretty well.
I was also inspired by my class mates from Aotea, so when I got home I was looking for a job. Now I am working Friday nights and parts of the Saturdays in the kitchen of a two star restaurant in my town. The people are really nice, the job is demanding and quite physical but I really like it and it is such a good opportunity for me to earn some money and not just sit at school.
I reconnected with my friends which didn't take long at all and we really do many things together during the weekends. I have also started to play volleyball in my team again and they warmly welcomed me. Now we are preparing for the winter season and I can't wait to play!
I have had some contact with my sending club and I have already met my now brother coming from Columbia. He is really nice and will fit perfectly into our family. He also connected a little bit to my friends and so we go out and spend time together. I hope it will help him to find a new home over here. I will do my speech at the end of September and in November I will talk again to my club but for different reasons. As you might know I was quite successfully involved with robotics and thought I like to give something back to the younger people. Hence I got back in contact with my old team mates and now I am part of the organisation of the competition World Robot Olympiad for Switzerland. At the moment we are fundraising and it's good to see the other side and what is actually behind such an event. Just tell me whether you like to know more about it and I can organise something.
So all in all I am happily back into my other life and miss New Zealand a lot!! I put the flags you have kindly signed above my bed so that I can always dream about it. But I have accepted that the experience and adventure New Zealand is over although I have tried really hard to live an ordinary life. I stay in regular contact with my families and friends and always love to Skype every weekend!! I am looking forward to hear what is going on back home even though I am reading all the district newsletters and the website.
You will always be in my heart and thoughts.
Lots of Love, Jess