Blog
Rotary Club of Plimmerton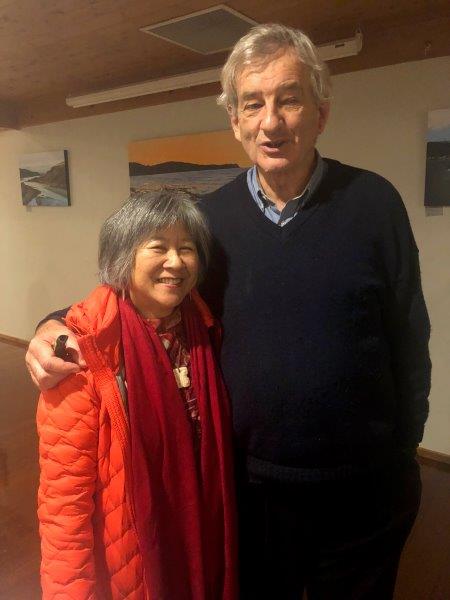 Noted historian and author David Grant (seen here with Lynette Shum) spoke to us about Conscientious Objectors (COs) in World War 1, a subject on which he has become the New Zealand expert.
There were a number of threads to the narrative: Gallipoli, conscription, the early Labour Party, and the role of colonial troops in the wider allied cause.
Conscription was introduced in 1916, and it could only be avoided by decision of the Appeal Board, which tended to be unsympathetic. 700 men appealed on conscientious grounds, but only 73 were exempted, mainly those who could show adherence to a pacifist church such as the Quakers. Most of the rest were imprisoned, and continued to be an irritation to the authorities.
David focussed on 14 men who had been incarcerated, with many others, in the military prison at Trentham camp. The camp commander decreed that this group should be sent to the front in France, come what may.
What happened to the men between then and the end of the war in November 1918 was the core of David's talk. One man was repatriated on religious grounds, but for the rest it was a nightmare. They had the option of becoming stretcher-bearers, and the goal of the military police was to force the men to take this option, through a programme of increasingly harsh treatment.
The last four suffered 'Field punishment number 1'; then there were only two hold-outs. Brigg and Archibald Baxter (father of James K Baxter) eventually returned to New Zealand, alive but in poor health.
This was a gripping but disturbing and sombre talk, and members went home with a lot to think about.