Blog
Rotary Club of Plimmerton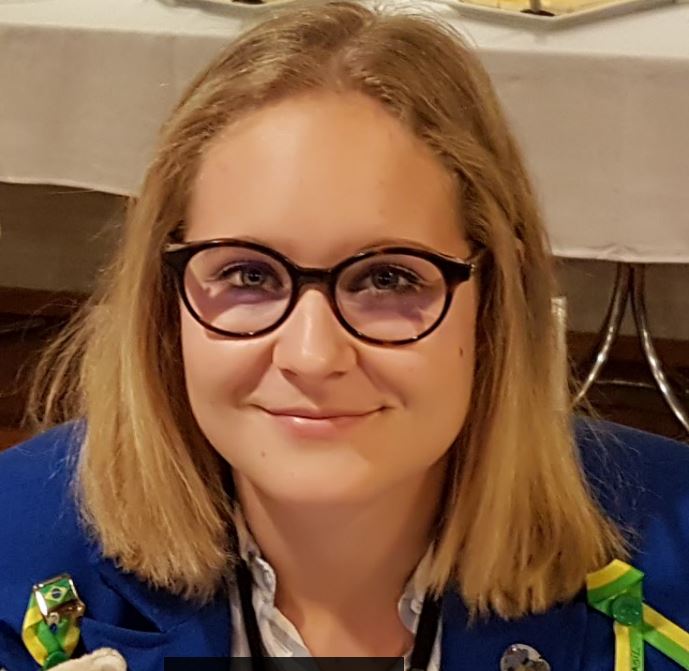 Rotary Exchange Students who come to New Zealand for a twelve-month exchange are treated by their host parents to a wide variety of experiences and locations.
Speaking at Plimmerton Rotary on 12th June, soon-to-depart French student Amandine Veine spoke with great enthusiasm and fluency, unlike the rather shy young lady who had arrived in mid-2017. She regaled her audience with descriptions of the many places she had visited and the experiences she had enjoyed, while at the same time expressing profound gratitude to her host parents and to the Club for all of the activities she had been lucky enough to participate in.
Hosting Amandine during her year, each for a three month period, were: Club President Jenny Lucas and husband and Ron, Chris and Fiona Sinké, Graham and Carolyn Wallace, and Wendy Betteridge. All had given Amandine many new and different experiences, which she recounted with great delight.
Among her favourite adventures were: driving a digger, making concrete, visiting Weta Workshops, exploring the Coromandel Peninsula, fishing, wake-boarding on Lake Taupo, visiting Hobbiton, kayaking, playing croquet, biking, shopping, seeing newborn lambs on a farm, Martinborough Fair, and the Sole Mio concert in Porirua.
In addition, Amandine and several other exchange students had travelled on a guided tour to the South Island, as well as attending the Rotary District Conference in Palmerston North.
A major highlight of her year was to attend the recent test match in Auckland between the All Blacks and the French. "I loved hearing the Marseillaise, the French National Anthem, being sung all around the ground. And you know, we did score the first try, and we won the first half!"
Once again, members of Plimmerton Rotary were able to witness the amazing transformation from the timid young lady who had arrived twelve months previously, to the self-assured, fluent English-speaking 18-year-old who now stood before them.There are many in Rotary who believe that the Rotary Exchange Student programme is the single best project that Rotary provides. Its underlying purpose is to foster international peace and understanding. In a somewhat troubled world, it would be difficult to imagine a more worthwhile goal.
For more information about this excellent programme, please contact Donna who will know which District Committee to get in touch with.