Blog
Rotary Club of Plimmerton
From Glow Worms to Geysers
By Jessica Nuessel
Posted 4 June 2015
It is quite funny that a country over 19,000 km away from the Queen is celebrating her birthday as a public holiday. But I can't say it is something bad because my current host family took me away on a road trip through the North Island. We drove up to Kuratau where we stayed at a Rotarians house. We went out for a Pot Luck dinner with the locals and had fun and good food. A little bit earlier in the day I went for a swim in Lake Taupo which was really refreshing.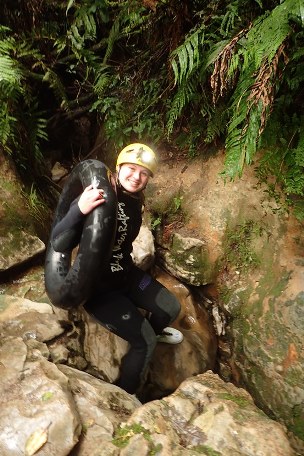 The next day we drove up to Waitomo and had a tour through the Glow-worm caves which was absolutely stunning. All those million light points above and around you in the dark create a special atmosphere. The next day we went black water rafting. We got a tube to sit in but first we had to climb into the cave. This was really adventurous and cold but I absolutely enjoyed walking and drifting through the water in the dark and jumping backwards down the waterfalls.
The same day we drove up to Matamata to see Hobbiton, where parts of Lord of the Rings and The Hobbit were filmed.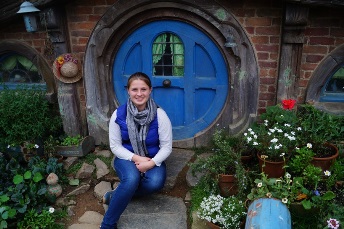 It was neat to see how much detail was put into the set and to experience the special atmosphere created. That night we stayed in Rotorua and the next day we went to see the Buried Village of Te Wairoa. Up to that point we'd had really good weather but somehow unfortunately it decided to rain. Nevertheless the trip around the buildings or rather what is left was informative but really hard to imagine how it could have looked like before the eruption of Mount Tarawera.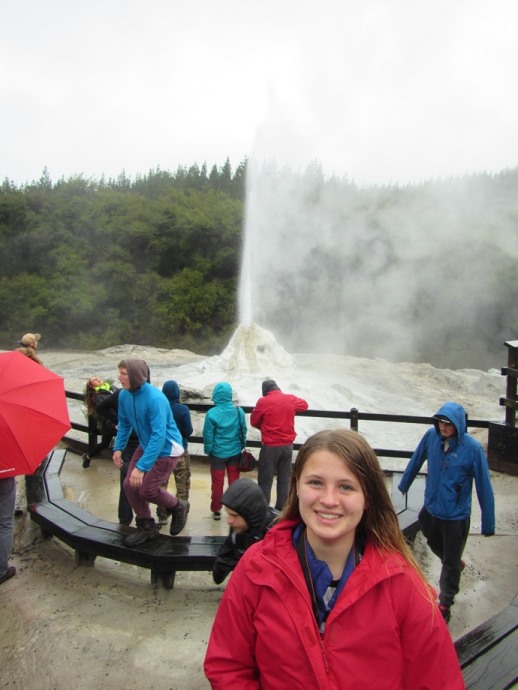 Being in Rotorua the best thing to do on a wet day was to have a Spa in the afternoon which was really relaxing, then up-skilled myself playing 500 in the evening. Before we completed our trip the next day we went to the Wai-O-Tapu geothermal valley to see nature's artwork. It was fantastic to see the different coloured stones and steaming holes with boiling water. It was stunning.
The Lady Knox Geyser decided to show its best and spurt water for quite a long time. After that we went to New Zealand's biggest mud pool which was quite a highlight for me.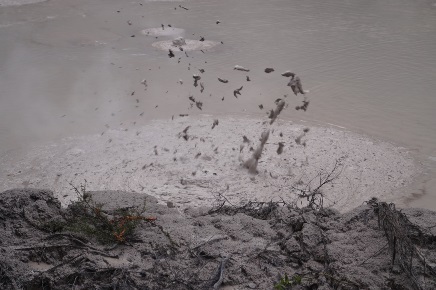 I personally think New Zealand should keep the Queen's Birthday as a public holiday because it was quite unique to travel around and see more of New Zealand. I couldn't imagine a better way to spend my weekend.