Blog
Rotary Club of Plimmerton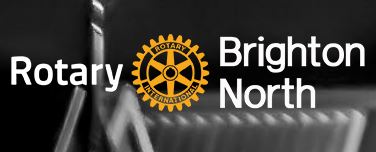 Last evening we were able to rub (virtual) shoulders with some lively Rotarians from Melbourne. They are members of our sister club, Brighton North, where our President Kay was a member in days gone by.
Brighton North is about the same size as ourselves, with 41 members and another six in the offing.
We heard from President Brian Cox, Kate Strain, Gerry Lambourne, Sue Jones and Anne Cobham.
Like most clubs, Brighton North has some lead projects of its own and supports others.
A project of 25 years standing is concerned with Youth Suicide Awareness, in which the club has provided scholarships and training. Remarkably, scholarships totalling $500,000 have been awarded over the years. The club also sponsors mental health first aid programmes, which are well-attended.
They have a reading programme in primary schools, similar to our Rangikura initiative. They have a 'story dog' in attendance in case any students are too shy to read to an adult.
The club has supported 'Busy Feet', a development programme for disabled children, 'Family Life', providing Christmas presents for the needy, 'Camp Getaway', and the local sea scouts. They have an active relationship with the Salvation Army, especially in its anti-trachoma work.
Brighton North is active internationally, supporting projects in Somalia, Timor Leste, Cambodia and around the Pacific. They are keen to work with us on new projects, especially in the South Pacific.
A particularly interesting project is 'Donations in Kind', which is supported by thirty clubs in the Melbourne area. Useful goods are solicited from corporates and elsewhere, collected in a large warehouse, sorted, packed and shipped overseas to where they are needed. The link to this is: https://rotarydik.org/
We explained some of our own projects and ambitions to the Melburnians, which are similar to theirs in many ways.
President Kay is keen on a friendship exchange between our two clubs when Covid permits. The Zoom meeting was a good start, anyway.