Diary
Rotary Club of Plimmerton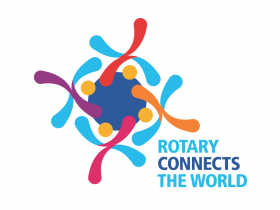 Visitors
It was a real pleasure to welcome visitors from The Rotary Club of Brighton North in Melbourne, Australia (Kay's club when she lived in Australia), President John Blangiardo, Virginia Turner, Sue Jones, Kate Strain, and Gerry Lambourne.
Viewpoint
Donna Reed gave us her Viewpoint tonight. She said that through the eight weeks of Keeping Safe at Home bubble, the gains in the use of technology and screen time by tamariki (children) need to be continued. You can read her Viewpoint here.
The Speaker said ...
Last night's guest speaker was Jamie McAulay, son of President-Elect Bill, who Zoomed in from his home in Te Anau. Jamie works for DoC as a Biodiversity ranger, a job that he thoroughly enjoys. It involves a lot of fieldwork in remote parts of Fiordland, in rugged bush country. You can read Mike's report here.
This week's happenings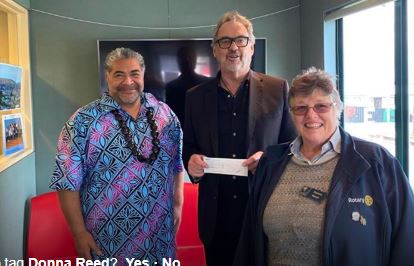 President Euon and Past President Donna handed a cheque for $2,500 to Principal Eddie Uluilelata from Rangikura School as a contribution to support the Duffys Books in School Programme.
Here is the June 2020 Newsletter from the Zonta Club of Mana. If you ever wanted to find out where the saying, Rule of thumb, derived from, keep reading!
You may have received your own copy of 'Doing Good in the World' from Rotary International. In case you haven't, here's a copy. It asks for donations to the Annual Fund to help Rotarians to do good in many ways, particularly for those who have been most affected by Covid-19.
Chris Garrett has sent out an invitation to the next Wine and Cheese get together which will take place on Sunday 28 June from 4.00-6.00 pm. If you haven't received your invitation and would like to go along, please let Chris know.
Snippets
No decision has been made about whether next week's meeting will be physical or virtual but President Euon will send out an email to members as soon as he knows which it's to be. Watch your Inboxes.
The Almoner said ...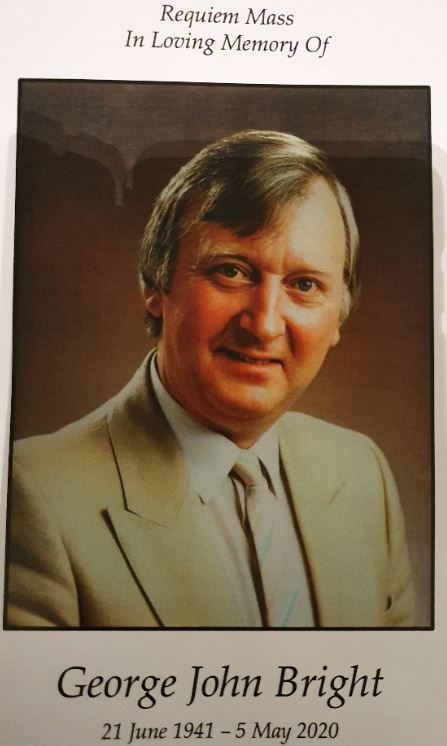 Thanks to Almoner John's close liaison with Beryl about the Requiem Mass for George Bright at The Church of Saint Mary of the Angels in Wellington, many Rotarians came to celebrate George's life and support Beryl and her family. It was a beautiful service, culminating in a musical tribute from Dr Rt. Hon Sir Lockwood Smith (with whom Beryl worked for many years) who gave a stirring rendition of 'Danny Boy'.
What's coming up in June and beyond?
Next week, 9 June, we will hear from Sareta Fraser, a fraud investigator from Kiwibank. As mentioned above, we will be told in advance whether this meeting will be at Mana Cruising Club or on Zoom.
On 16 June the speaker will be Nadine Houia-Ashwell (details to follow).
On 23 June, Cris will tell us all about his International Exchange experiences before he returns to Chile. (It was good to 'see' him at the meeting last night).
And finally, Changeover from President Euon to President-Elect Bill will take place on 30 June.
Parting thought
David Pine gave us this quote from Tom Hiddleston, the British actor who said, 'I am an optimist… I choose to be. There is a lot of darkness in our world, there is a lot of pain and you can choose to see that, or you can choose to see the joy. If you try to respond positively to the world, you will spend your time better'.
Who's on duty for the next month?
If you are unable to attend the meeting, please let Professionals know in the usual way as Philip keeps a record of attendance for the club (whether we meet physically or not).
If you know in advance that you are unable to do your duty, please find a replacement and inform Philip Mottram in the usual way.
If you're a late 'no show' please tell President Euon so that he can make a late change in the programme, particularly, of course, if you have a duty.
Please join the meeting at 6.30 pm.
As a courtesy, please notify President Euon if you would like to invite additional guests.