Diary
Rotary Club of Plimmerton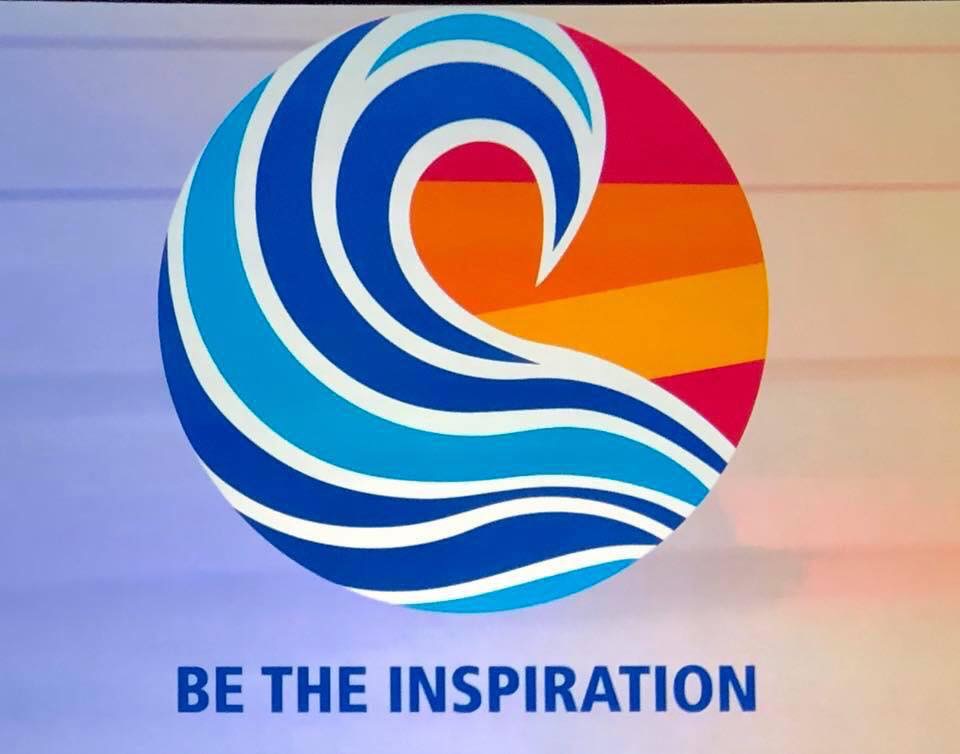 The speaker said …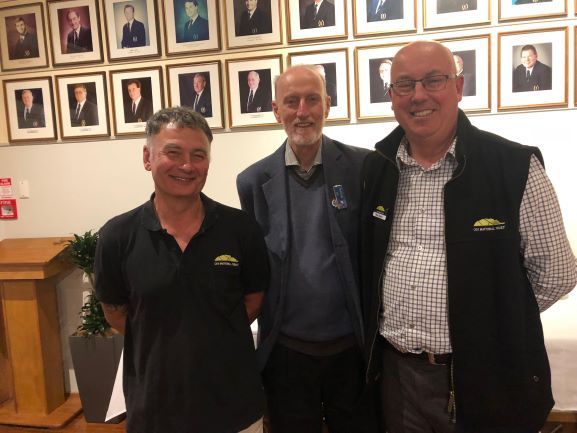 Mike has written another great summary of the speakers, Mike Jebson, CEO, and Trevor Thomson, Wellington manager, of the QE11 Trust. If, like the Editor, you know little about this amazing Trust click here to find out more.
Snippets
The Board has agreed to donate $2000 to an important cause. Donna has confirmed with Ted Nation and Kim from Mana Cruising Club. They will form a group to investigate further a mobile crisis vehicle for the Porirua School Based Health Service. This might be a longer-term project.
Please remember to advise Donna of volunteering hours.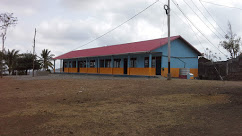 Greig Cunningham took photos of the Belola School on his visit to Balibo last week. It was finished ahead of time and before the container of classroom furniture, Joy's literacy kits and Deb's soccer balls arrive in November from Rotary clubs in Melbourne. President Donna loves the roof...
If you will be collecting for the Blind Week Appeal on Saturday 27 October, please use the parks at the southern end of the supermarket carpark.
The Sailability new jetty opening on Sunday 18 November at 2 pm will be well worth attending. That morning is the Pauatahanui Inlet Clean-Up. Please contact Phillip Reidy if you haven't already offered to help.
Phillip is also looking for helpers for the Pauatahanui School Lamb and Calf Day on Saturday 3 December, please.
President Donna has been invited to Porirua College Monday 29th October 7pm for the "Be part of the Solution" suicide awareness meeting. She hopes that someone will attend with her please.
We are donating some bicycles to the bicycle library so if you have any spare bicycles to add to this please let Donna know.
The Driver Mentor Training has been moved to Thursday 8 November. Could all prospective mentors please take note of this change.
The Almoner said …
President Donna welcomed Adrienne to the meeting and passed on our condolences to her on the passing of her sister Sandy.
A Very Special Event
The Rotary Club of Plimmerton held an event last week to celebrate 125 Years of Women's Suffrage in New Zealand. Click here to read the blog which has been titled "An Evening to Remember". This was a line-up of guest speakers of outstanding speaking skills and is well worth the click and read.
Viewpoint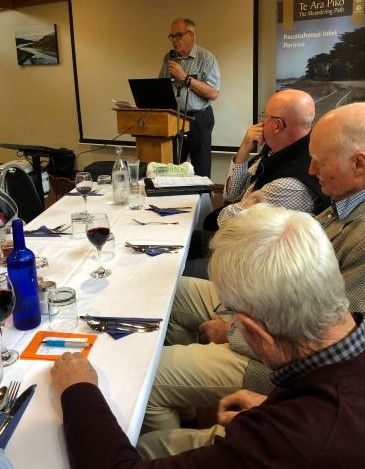 This week's interesting Viewpoint was presented by Philip Mottram who presented a cogent argument about acceptance of differences between people. Read here for his full presentation.
Visitors
As well as our speakers this week, John and Judy McKoy who are Friends of Taupo Swamp and catchment, attended as did Miri Marsden, who is a sister of Kay Phillips.
This week's happenings
24 October is World Polio day which we will celebrate when Tawa visits us on 6 November. Barry Rassin, President, Rotary International reports that 'Every Thursday morning, I receive an email from the World Health Organisation with an update on the status of polio eradication'. You can read his letter here.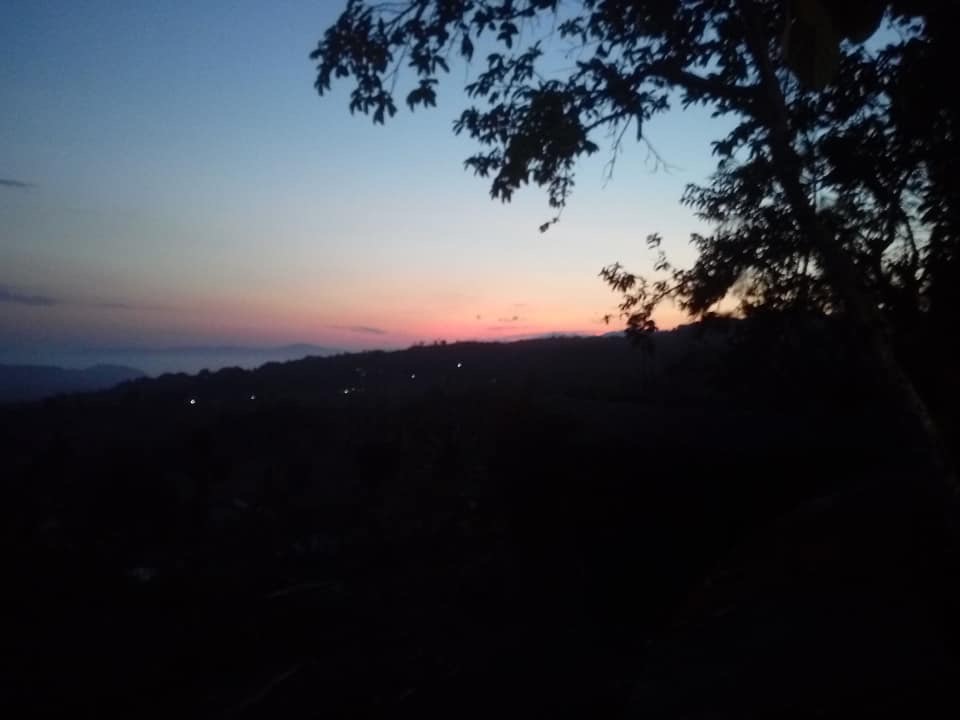 Greig Cunningham, who spoke to the Club earlier this year about the Balibo massacre, has sent this photo, saying 'first light in Balibo 43 years on from when my brother Gary stood on the same spot waiting to get vision of Indonesian soldiers approaching. Unfortunately, the invaders were closer than first thought and within a few minutes, the Balibo Five were murdered in cold blood'.
Despite having serious family commitments to contend with, AG Adrienne still managed to get out the District Newsletter. If you didn't receive your copy, you can find it here.
What's coming up in October and beyond?
There's still time to tell Alison Cox if you can fill the time slots at Countdown Aotea on 27 October and Adrienne if you can help with mock interviews at Porirua College on 2 November.
Melbourne Cup Day on 6 November is approaching fast. Remember to come early if you want to place a bet! The bar will be open until dinner is served. Ladies, remember to wear your fascinators (great prizes to be won) and gentlemen, dress well if you hope to be in for a prize. The programme for the evening is set out on our Events page here. From this, you will see that it will be a good idea to arrive at 4.00-4.30 pm to be ready for the race at 5.00 pm. and remember to bring some money for the raffle for Polio.
Euon Murrell and Phil Whearty have arranged a normal Rotary Club Committee meeting night and meal with Steve the caterer for Wednesday 4 December as dictated by electrical maintenance and the Christmas Party has been transferred to Plimmerton Yacht/Boating Club on the 27 November. We will also be celebrating 50 years of being a Rotarian with Angus Langbein.
Allan reports that the helper slots for the Pop-up-Shop in Porirua are all full now. Remember to call in between 5-10 November to have a browse and support this initiative. And of course, anything you might be able to donate to Inner Wheel for their sales would be very welcome.
President Donna is still looking for people to host six couples from USA and six from Canada on 25-26 March 2019, please. This is a Rotary Friendship Fellowship reciprocation as Peter and Bev Lilico and Graeme and Joy Tongs visited there recently.
You can find information about all future events here. Please note that the date for the Christmas party has been changed to Tuesday, 27 November from Tuesday 6 December, still at Plimmerton Boating Club. There will clearly not be a meeting at the club on 27 November.
The Outside World
Still on the subject of Polio, and thinking about that Quiz on 6 November, you don't have to travel to Philadelphia to take part in Rotary's World Polio Day event on 24 October. You can watch a live stream of the proceedings, or you can wait for us to post a recording of the event as soon as it's available.
Parting thought
Sandy Ryan gave an unusual twist to the parting thought. Sandy asked President Donna to present a winning raffle prize from last Wednesday's Suffrage event to Euon Murrell: "Women Equality Power" by Helen Clark.
Who's on duty for the next month?
Unable to do your duty? Please find a replacement and inform Philip Mottram. If you're a late 'no show' please tell President Donna.
Please arrive at 5.45 pm if you're on Door duty or on Introduction duty to greet the Guest Speaker and be his/her host for the evening.
Need to apologise or bring additional guests?
Advise the Receptionist at Professionals before 10.00 am on the Monday before the meeting on 233 9955 or email paremata@dwre.co.nz if you prefer.
Please provide the name (and spelling if necessary). The same applies if you're going to be late.