Diary
Rotary Club of Plimmerton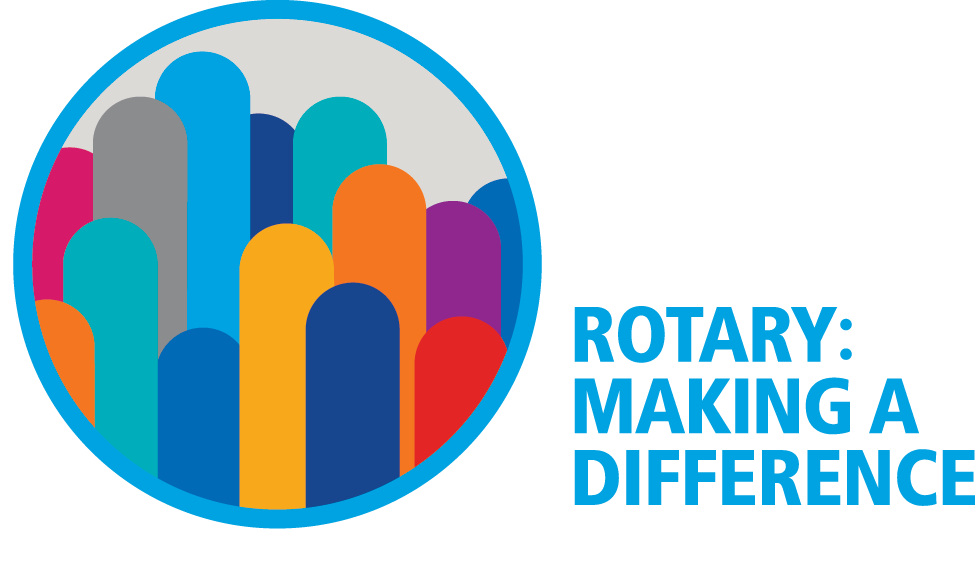 The Speaker said ...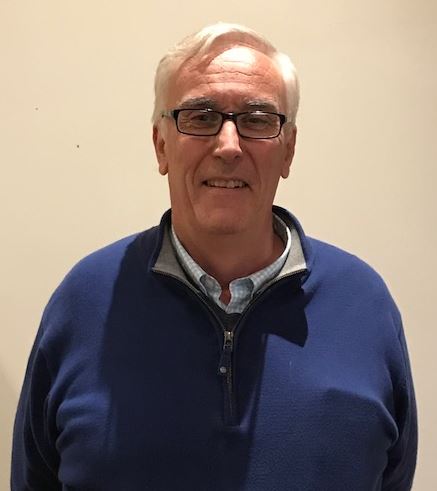 David Pine's article about the tragedy that occurred on 14 October 1975 when his brother, Gary and his colleagues were shot and killed in East Timor, encapsulates the excellent presentation given to us by Gary's brother, Greig Cunningham.
Snippets
President Jenny drew our attention to the news that the proposed enactment submitted by Graeme Blick to the RI Board and endorsed by District 9940 will be sent to the 2019 Council on Legislation for consideration. The proposal provides the option for Satellite Clubs to choose whether their financial statements are audited or reviewed and is the first proposed enactment ever submitted by District 9940. Congratulations, Graeme!
Deb Mair tells us that the Rotary Clubs of Levin, Havelock North and Wellington are supporting the Rages initiative and she is the project director.
President Jenny reported that Laurie Boytard from Amiens is fundraising for a little girl who has cancer. If you want to donate money, Jenny can give you the website details. Meanwhile, Laurie has been accepted into Budapest University to study commerce.
A reminder about the item about the Friendship Exchange in last week's Update. Please talk to Peter Lillico urgently if you're interested in being part of the group.
Terrie Turner told us that she had caught up with Tip Kunapan, a former Exchange Student, in Sydney. She is now married to a Thai chef and expecting a baby.
The Almoner said ...
That three of our Rotarians had been hospitalised during the past week. Les Callear has suffered a fracture in his right foot (so can't drive). He's not out of the woods yet with the prospect of a metal plate looming. He's got cabin fever so will welcome visitors and hopes to get to the meeting next week.
Graham Craig had a knee replacement last Thursday and is home now. He is bright and cheerful and the operation has been a success. He's unlikely to be at Rotary for a few weeks.
Noel Evans hasn't been well for some considerable time, waiting for an aneurysm operation. Things became so serious that he was rushed to Wellington hospital and has since had two emergency operations. He is back in ICU at the moment, waiting for his body to come to terms with the interventions it has endured. Once he is back on the ward he will probably welcome visitors.
The Outside World
After fleeing conflict in their own countries, a group of young Rotaractors is healing wounds and bringing cultures together in a Ugandan refugee settlement.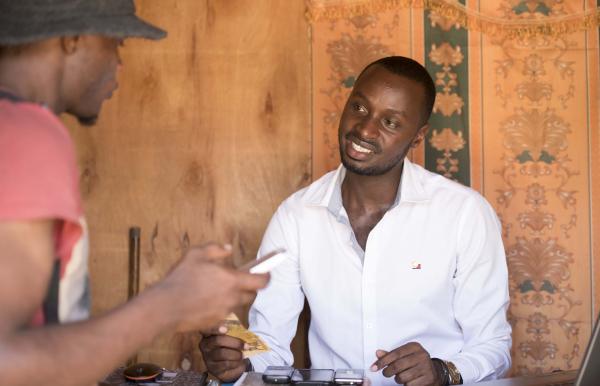 Paul Mushaho organized a team of volunteers and formed a Rotaract club in Nakivale, Uganda, to give refugees something constructive to do.
Parting thought
Ken Gardner gave us the parting thought from Mark Twain, 'The person who does not read good books has no advantage over the person who cannot read'.
Visitors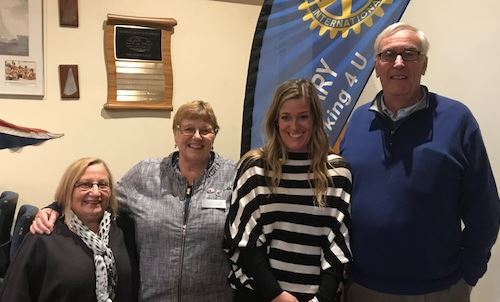 We welcomed some of our speaker's relatives in Jo Eastlake (Donna's daughter) and Sharon Chappel (a cousin) as well as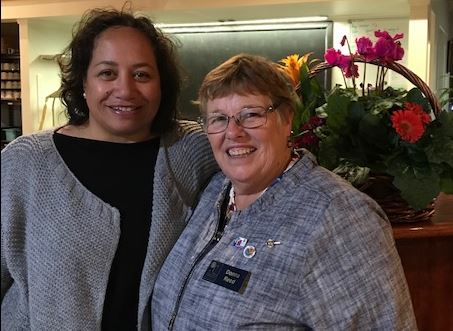 Paula Williams, President-Elect for Porirua Rotary, Amandine and Carolyn Amos, a guest of Wendy's. It was also great to welcome back Richard Anstice on a visit.
This week's happenings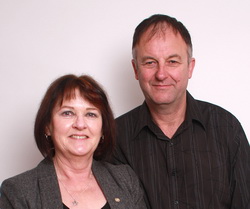 In case you haven't received your copy directly into your Inbox, here's DG Mitch's District Bulletin for April. Mitch has written a great piece about DGE Marion Johnstone (and Mike). Some of her interests may surprise you - and one, in particular, will be good news for next year's Transmission Gully Motor Show!
And one of our former members has achieved fame in the Autumn edition of AA Directions. If you get this magazine, you can read the article on page 22. If you don't, you might have to borrow someone else's!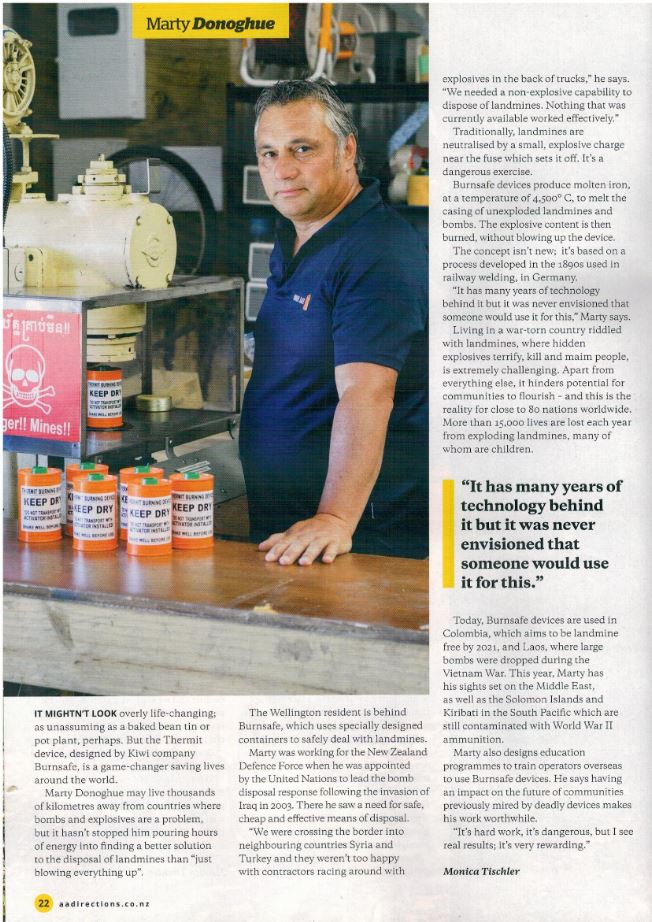 What's coming up in April and beyond?
On 17 April, Tony Heyward from Tawa Rotary will talk to us about Club Regeneration.
On 24 April, Chris Laidlaw will talk to us about his work with Wellington Regional Council.
On Wednesday 2 May and Tuesday 8 May we are conducting mock interviews at Aotea College.
On 8 May, Dr George Allan will talk to us about The Art of Project Management.
The Rotary Best Speaker Awards on 26 May 2018 is now up on our Events page so check it out and let Bill know if you have any contacts who might know people who would like to enter.
Who's on duty for the next month?
Unable to do your duty? Please find a replacement and inform Philip Mottram.
Please arrive at 5.45 pm if you're on Door duty or on Introduction duty to greet the Guest Speaker and be his/her host for the evening.
Need to apologise or bring additional guests?
Advise the Receptionist at Professionals before 10.00 am on the Monday before the meeting on 233 9955 or email paremata@dwre.co.nz if you prefer.
Please provide the name (and spelling if necessary). The same applies if you're going to be late.