Diary
Rotary Club of Plimmerton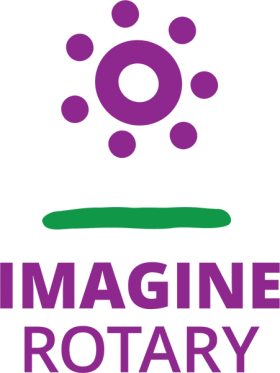 Comments from the President
President Denise reported that Dexter had attended the Waitangi Day celebrations in his official capacity and would report on certain aspects at a future meeting.
Denise provided a schedule of ideas and asked members to focus the discussions at their Committee Meetings on ideas for ways of celebrating out 50th Anniversary in May this year. She and Phillip gave some details of alternative possibilities and encouraged members to come up with more.
Viewpoint
Phillip's Viewpoint was entitled, 'The Exhausted Generation' and he surmised that we have allowed ourselves to become the Exhausted Generation by learning to worry about everything but doing nothing about anything.
Important announcement
President-Elect Tania has expressed a big thank you to Philip Whearty who has arrived early on a Tuesday evening for many years to set-up for our meetings. Work commitments mean he's no longer able to do that (though he can still help with the pack down at the end of the evening) so, effective from Tuesday 21 February we need someone to pick that duty up on an ongoing basis. You need to be able to arrive at the club at about 5.00pm each Tuesday - Philip is pulling together some information on the specific tasks you'd need to do. Can you please email or text message Tania or ring her on 021 981142) if you'd like to take this on for the club. If it doesn't work for one person to do this on a regular basis we'll add it to the duty roster and share it around.
What's coming up in February and beyond?
It's the Charity Golf Tournament this Friday, 10 February and most club members will be supporting Chris Garrett and enjoying a great day out at Judgeford Golf Course. If you haven't already offered your help and would like to, please get in touch with Chris.
Remember that we are not meeting at Mana Cruising Club next week, 14 February. Our venue tonight will be Light House Cinema where we will be watching the movie 'Operation Fortune: Ruse de Guerre'.
For all future events, go here.
Snippets
Bruce is organising a group of members who might like to attend the Gala Dinner part of the District Conference on the evening of Saturday 19 March at Southwards Car Museum. A board was passed around for members who might want to make up a party. The cost is $115 for the dinner alone.
John O'Connell put out a request to musicians in the Club to let either him or Dexter know if they would like to join a musical group who might potentially provide provide a bit of musical relief / entertainment at club social events, even perhaps at the Club's 50th Anniversary bash (although it may be too late to have a slick musical group in time for this occasion and it may be that a more professional group will play at that event). Please let either of them know which instrument you play, or whether you have singing talent.
This week's happenings
Graham Craig heads up the work that is carried out at the Porirua Garden. This garden is jointly operated by the Rotary Club of Plimmerton and The Porirua MenzShed and is located at the Porirua MenzShed. You can read his report here.
Plimmerton Inner Wheel have been busy again this month and are looking forward to another jam-packed month of activities in February. You can read their February newsletter here.
If you have made any changes to your contact details, can you please let Nick Walmsley know. Part of Nick's role is to ensure that the various databases within Rotary are kept up-to-date with member details and if we don't keep on top of this it can create a lot of confusion and a lot of extra work to resolve.
Tania reminds us that regular raffles are being run by each of our committees to raise funds to offset the funding deficit we started the year with, and to help keep members subs as low as possible. The schedule for the reminder of this Rotary year is:
February - Environment and Membership
March - Club Service
April - Communication
May - Social
June - Youth
Please fulfil these duties by committee and arrange to run the raffle on evenings when there are heaps of people present, for maximum effect!
The Outside World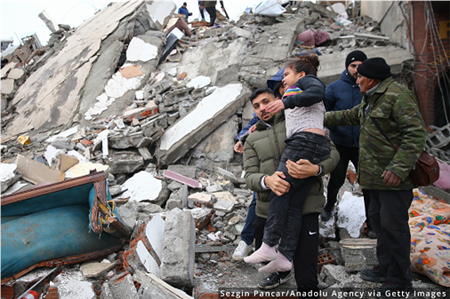 President Denise shared a message from RI President Jennifer Jones. "Earlier today, the whole world saw the terrible devastation caused by earthquakes across Turkey and Syria. We are heartbroken by the horrific destruction and loss of life. Nick and I feel deeply for all those suffering from this disaster. We are thinking of you and everyone affected." In reply, Ayse Mine Ergun posted – "Dear Jennifer Jones, thank you very much from the bottom of our hearts; we know that our Rotary International family is with us and will be there for us, the Turkish people, with all required assistance and support." Turkey, D.2430.
ShelterBox has significant experience working in the region. It is sending an assessment team to Turkey, and gathering information to determine emergency shelter needs and see how Rotary can best help.
Parting thought
With his tongue firmly in his cheek, Bryan Waddle gave us the Parting Thought tonight. He said, 'women who carry a little extra weight live longer than men who are prepared to mention it'!
Who's on duty for the next month?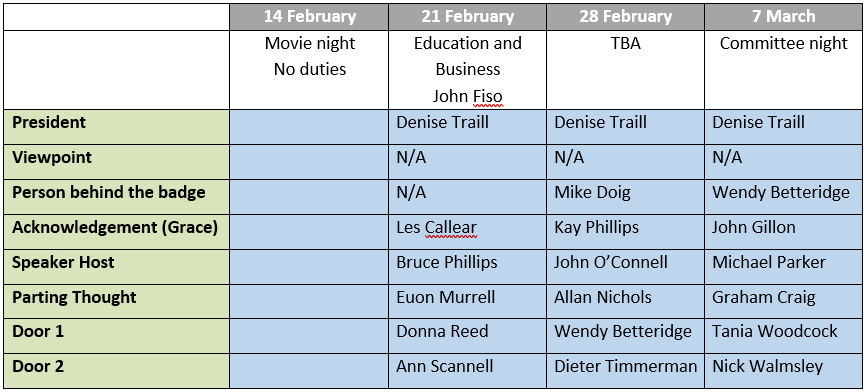 Unable to do your duty? Please find a replacement and inform Leigh Corner.
If you're a late 'no show' please tell President Denise.
Please arrive at 5.45 pm if you're on Door duty or hosting the Guest Speaker for the evening.
For apologies or additional guests, please phone or email Phillip Whearty before 10.00 am on Mondays (or before 10.00 am on Tuesdays if Monday is a statutory holiday) on 027 448 9094 or email philip.whearty@harcourts.co.nz The same applies if you're going to be late.