Diary
Rotary Club of Plimmerton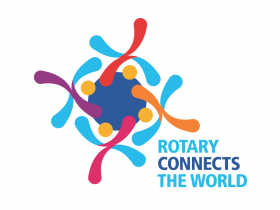 Visitors
President Euon welcomed several visitors this week, including Ted Nation, Jenny Dawson, Rhonda Walmsley, Kevin Temperton and Danny Pullon.
The Speaker said ...
Read Mike's report on what club member Bryan Waddle, MNZOM, had to say last night as he entertained us with anecdotes, jokes and strongly-held opinions, mostly about his first love, cricket.
Viewpoint
Sue Adam's Viewpoint was entitled 'The Batttle for the Mind' and you can read it in full here.
This week's happenings
A copy of the September 2019 newsletter from Mana Zonta is attached to your email. There are quite a few exciting things to read about - and attend if you feel so inclined. There's a quiz night for example!
The Almoner said ...
Wendy is having a few ups and downs with her health at present. She would probably appreciate a phone call but please don't tire her.
What's coming up in September and beyond?
Next week, 3 September, is for planning meetings. Our District Governor, John Mohi, will be visiting our Club that night. Let's support Euon and the Board with a large attendance, please.
The following Tuesday, 10 September, Steve Sanderson, CEO of Wellington International Airport, will talk to us about future developments of the airport (longer runways, etc.)
You can find out all about future events here.
Parting thought
David Knight gave us the parting thought, 'Winners are people who set goals, handle failure and never, never, never give up.'
Who's on duty for the next month?
Unable to do your duty?
Please find a replacement and inform Philip Mottram.
If you're a late 'no show' please tell President Euon.
Please arrive at 5.45 pm if you're on Door duty or on Introduction duty to greet the Guest Speaker and be his/her host for the evening.
Need to apologise or bring additional guests?
Advise the Receptionist at Professionals before 10.00 am on the Monday before the meeting on 233 9955 or email paremata@dwre.co.nz if you prefer.
Please provide the name (and spelling if necessary). The same applies if you're going to be late.
Euon reminds members that it is the role of the person saying Grace to host Cris for the evening.