Diary
Rotary Club of Plimmerton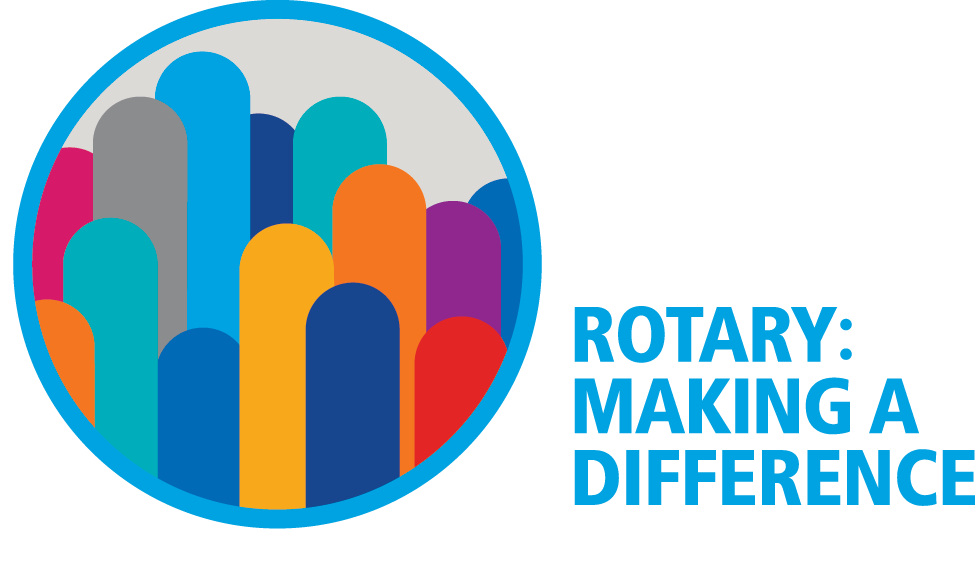 The speaker said …
Copies of Adrienne Murray's thought-provoking Viewpoint have been requested by several members, so here it is.
Snippets
President Jenny Lucas brought to the meeting the two trophies we won last year at Conference - the Friendship Shield and the cup for the 'best themed' club. We need to be prepared to hand these back and the small group going to RotaFEST will have to judge who should receive the 'Friendship Shield' on Saturday night.
Ron Lucas talked about several projects that are being developed on Taveuni Island, originally initiated by Randall Shaw and members of the Pakuranga and Taveuni Island Clubs who built some pre-schools on the island. He gave a long report which I hope to include in next week's Update.
Deb Mair told us that the RAGES AGM will be held in Toronto and that she is third in line for the position of Chair. Meanwhile, Fonterra is in discussion with two new film companies and she is hoping to work with them on environmental projects.
Treasurer Bruce Couch mentioned that some members have received a letter of receipt, indicating the amount of the donation they have given to the Foundation by way of meal refunds. He said that some members had received cheques in repayment of surplus funds, not committed and that they were welcome to return these if they felt inclined! He noted that the refund money we have donated amounts to $3,000 which equates to $300 per head to be divided between the pathway and the food bank with the remainder in the vicinity of $1,800 to Polio +.
The Outside World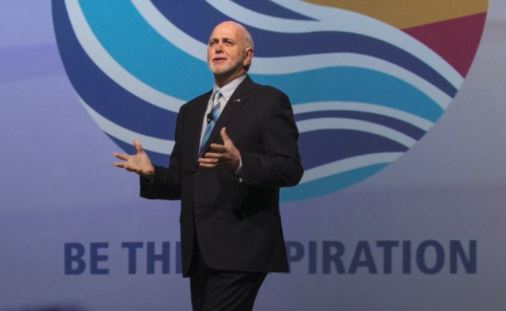 RI President-elect Barry Rassin wants Rotary members to Be the Inspiration. Speaking to incoming district governors at Rotary's International Assembly in San Diego, California, he laid out his vision for the future of the organization on Sunday, calling on leaders to work for a sustainable future and to inspire Rotarians and the community at large.
Visitors
Kieran Janes, a former member of Auckland City West twenty-five years ago, joined the meeting and spoke briefly about the untimely death that morning of Peter Hart, Manager of the Marina. Kieran is currently living on board a boat in the Marina.
This week's happenings
Greig Cunningham, our speaker on 10 May, was recently interviewed in Australia. The video of that interview has been added to the foot of the article.
April's Our Porirua E-Newsletter is on the Our Porirua site. If you didn't get your copy direct, you can find it here.
If you haven't received your digital copy of the May 2018 Rotary Down Under, here it is.
And here's some interesting information from the RI South Pacific and Philippines Office, particularly about the Foundation, Polio Plus and PETS training around the region. April_2018_Regional_Newsletter
What's coming up in May and beyond?
Next week, Dr George Allan will talk to us about The Art of Project Management.
On 15 May you can hear Dr Wayne Severn, a Drug and Substance Analyst, talking to us about training detection dogs in the detection of illicit drugs.
On 22 May, Ian Balme will talk to us about Forgotten World Adventures.
Remember to put 26 May in your diary to come along to the Rotary Best Speaker Awards at Anchor Church in Whitby.
On 29 May, John O'Connell, Chief Executive of Life Education Trust, will talk to us and will also receive the proceeds from the 2018 Book Fair.
The Almoner said …
Almoner, David Knight, brought us up to date with the sad news that Bill Moller has died. Although he has been ill for some time, it came as a great shock to the family and Jocelyn, Megan and Greg have been sent our deepest sympathy. The funeral will be on Monday 7 May at St Andrew's Church in Plimmerton at 11.00 am.
Noel Evans is still in Wellington Hospital. Meryll says he is better than he was and is out of ICU. He has lost 15kg. All being well he could be transferred to Kenepury later this week for rest and recuperation. Once he is settled in, visitors will be more than welcome.
Graham Craig is on the mend. He is getting up and about around the house and hopes to be back among us soon.
Parting thought
Ken Gardner gave us the parting thought, 'Do not dwell in the past; do not dream of the future but rather concentrate your mind on the present moment'. Having said that, he added, 'Memories may fade but they never age'.
Who's on duty for the next month?
Unable to do your duty? Please find a replacement and inform Philip Mottram.
Please arrive at 5.45 pm if you're on Door duty or on Introduction duty to greet the Guest Speaker and be his/her host for the evening.
Need to apologise or bring additional guests?
Advise the Receptionist at Professionals before 10.00 am on the Monday before the meeting on 233 9955 or email paremata@dwre.co.nz if you prefer.
Please provide the name (and spelling if necessary). The same applies if you're going to be late.