Diary
Rotary Club of Plimmerton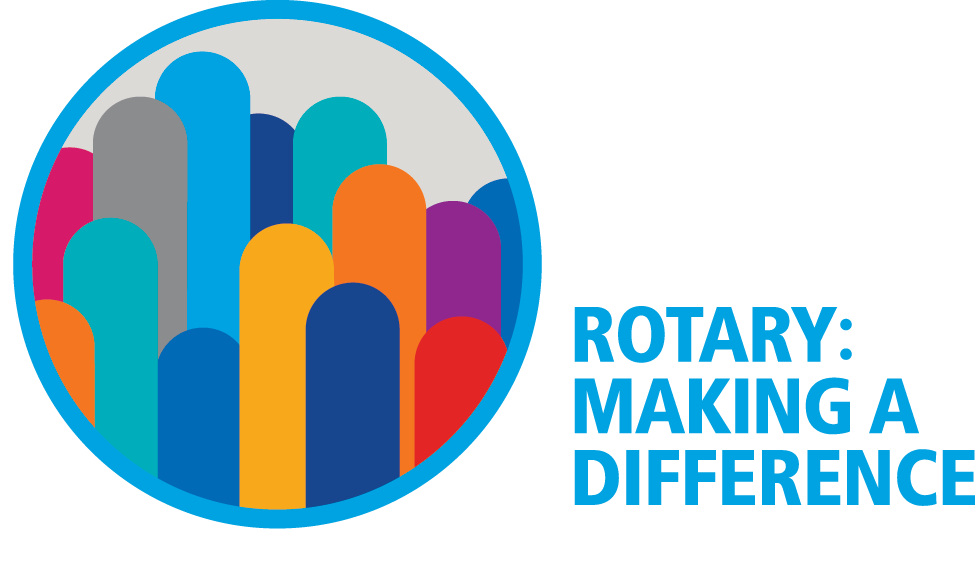 The speakers said …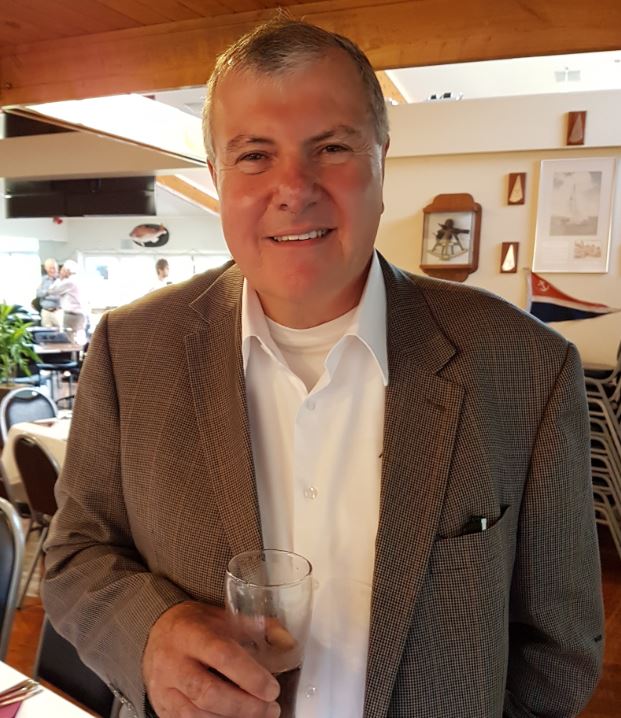 Although we were treated to three wonderful speakers this evening, our main speaker was Steve Lowe. Here's David's report on what Steve, himself an Earth Angel, had to tell us about Angel Flights.
Snippets
Allan Nichols, Book Fair Organiser Extraordinaire, told the meeting how much he appreciated the help given by fifty members of the club who helped at the Book Fair. Five hundred and eighty person hours had been volunteered and the event had gone very smoothly. A 'thank-you for helping at the Book Fair' event would happen at the end of May. In the meantime, Gwyn Akeroyd and Philip Whearty need volunteers in the next four days to help sort the books that were not sold, in preparation for next year's event!
If you would like a Plimmerton Rotary T-shirt, or a replacement T-shirt, please let Jenny know before she places an order soon.
President Jenny mentioned that some members might not have (completely) understood the survey that PE Donna had sent out asking members to let her know which committee they would like to serve on next year. If you didn't answer ten questions, you might like to have another go!
This week's happenings
'The Book Fair was as popular as ever', says David Pine in his article written after a successful weekend. Gross takings were in the order of $17,000 from which expenses will be taken. Half the net proceeds will go to support Life Education Trust, the remainder to Plimmerton Rotary community activities.
Porirua College is celebrating its 50th Anniversary at Easter. Can we help? They would like to know if we have access to any plants and tubs they could use for the Friday night to decorate the hall a little more. And they would welcome a couple of people to help keep an eye out for children on the bouncy castle at the Saturday festival. If you didn't put your name down on the board that was passed around, and can offer some time, please contact Donna.
The Inner Wheel newsletters for February and March are up on our site so do enjoy reading about all the things they've been up to.
Mitch Brown has sent out a Special Bulletin to all District 9940 Rotarians. If you didn't receive yours in the mail, you can read it here.
Visitors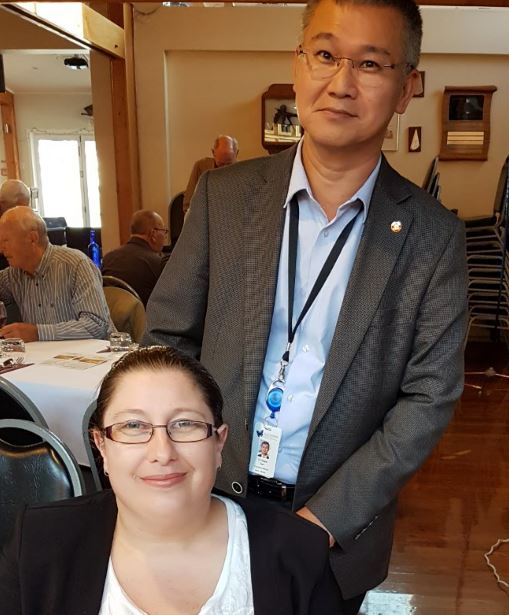 Our evening began with a talk from Erin Paterson, a staff member with the Gillies McIndoe Research Institute, accompanied by Swee Tan, Founder and Executive Director of the Institute. She told us about her forthcoming visit to the Salk Institute for Biological Studies at La Jolla, north of San Diego where she will stay from 6 April until 14 May. You can read the detail of her talk here.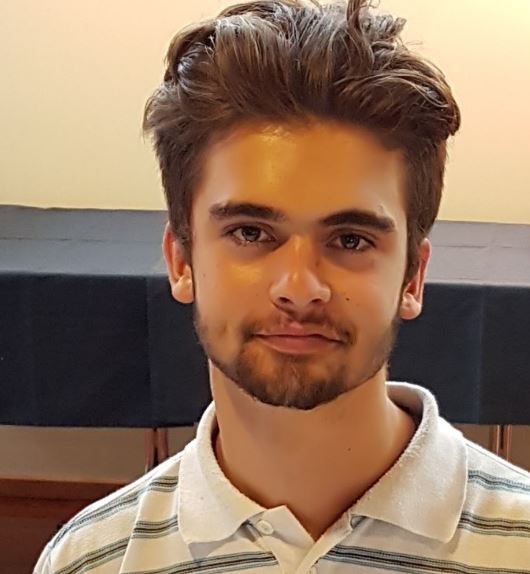 And singing for his supper, last year's Head Boy at Aotea College, Ben Sawrey, treated us to an A cappella rendition of the old Paul Anka standard, 'Put your head on my shoulder' and invited members to a concert at Sacred Heart Cathedral on 28 April to hear the NZ Secondary Schools Choir of which he is a member.
What's coming up in March and beyond?
Next week it's Bowls night at Whitby Bowling Club. Roll up and get ready to compete with the teams from Inner Wheel! Les says that we can turn up anytime from 5.00 pm onwards. When you arrive, make sure you mark off your name on the list so that he knows who's there. A reminder to wear flat shoes only if you intend to grace the lawns!
3 April is the night of our next Planning Meetings.
On 10 April, Greig Cunningham will be speaking to us about the 'Balibo Five'.
On 17 April, Tony Heyward from Tawa Rotary will talk to us about Club Regeneration.
On 24 April, Chris Laidlaw will talk to us about his work with Wellington Regional Council.
The Rotary Best Speaker Awards on 27 May 2018 is now up on our Events page so check it out and let Bill know if you have any contacts who might know people who would like to enter.
Who's on duty for the next month?
Unable to do your duty? Please find a replacement and inform Philip Mottram.
Please arrive at 5.45 pm if you're on Door duty or on Introduction duty to greet the Guest Speaker and be his/her host for the evening.
Need to apologise or bring additional guests?
Advise the Receptionist at Professionals before 10.00 am on the Monday before the meeting on 233 9955 or email paremata@dwre.co.nz if you prefer.
Please provide the name (and spelling if necessary). The same applies if you're going to be late.