Good people having fun doing good things for the community
Parumoana Speech Competition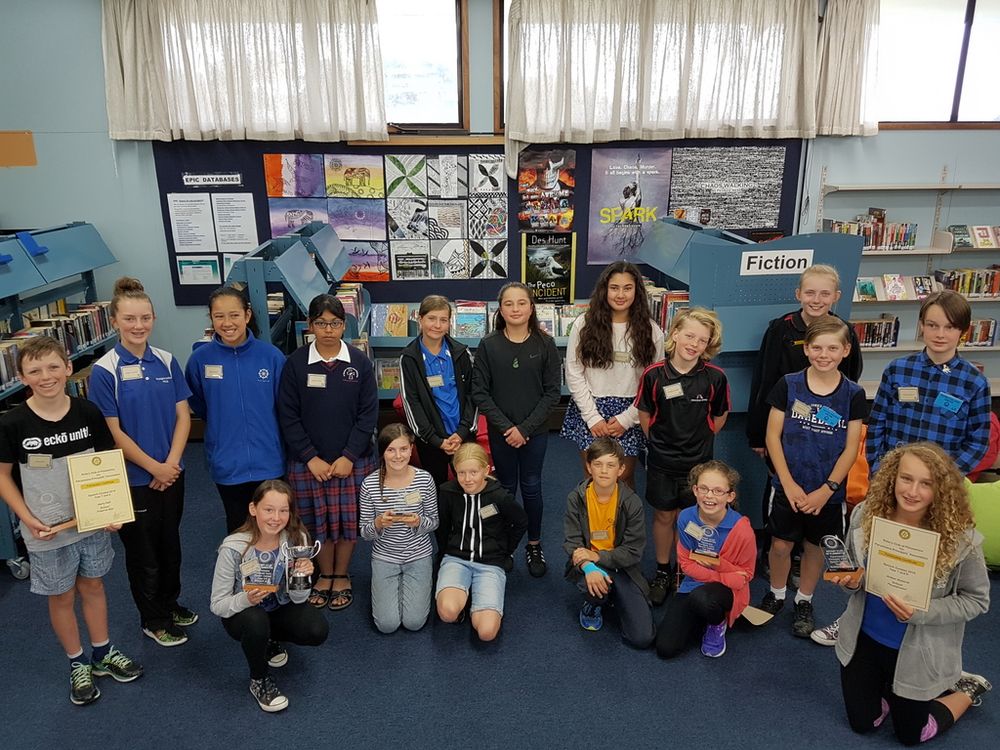 Date posted: 30 November 2016
Another great morning was spent at Aotea College on Friday 25 November, listening to the best young speakers from some of our local primary schools. >> Keep reading

Pauatahanui Garden Trail 2016
Date posted 16 October 2016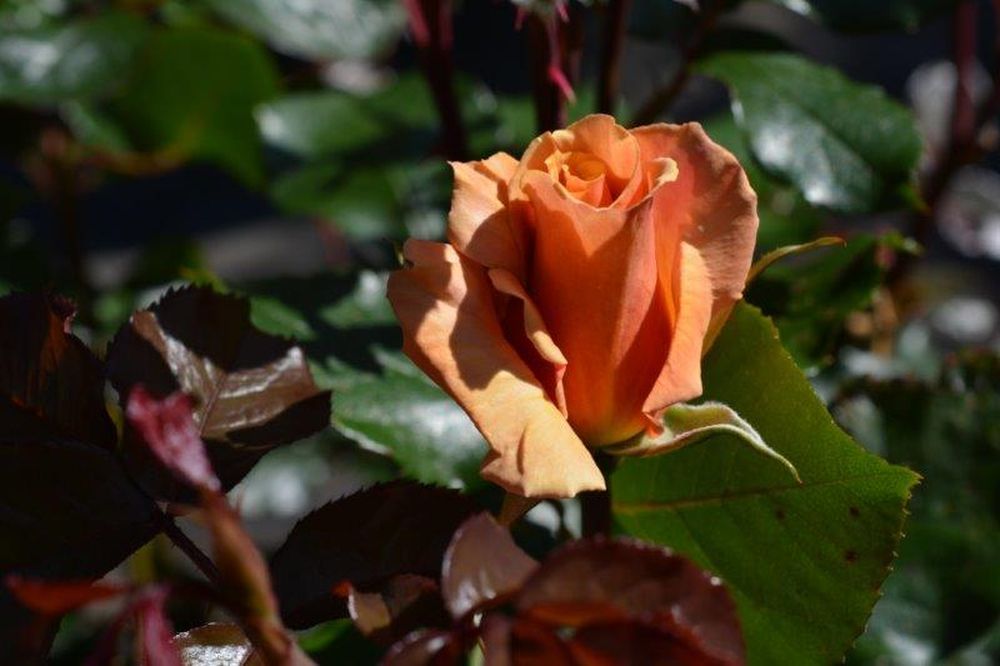 Tickets are now available and, after the success of this event last year, you'll want to get yours soon. Check out the event and gather together a few friends so that you can stroll around the beautiful gardens, ten of which are new this year. >> Keep reading
Leading by example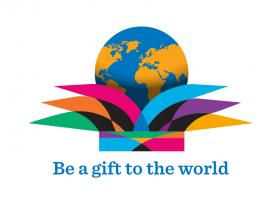 Date posted 18 September 2016
It was clearly a very special moment for the fifty-four young primary school leaders, chosen by their school, to receive a Be a Gift Leadership Award on 15 September. In the comments from each school, read out by the Deputy Mayor, 'Ana Coffey, there were several recurring themes as to how award winners were described, including: striving for excellence, community-focussed, rising above adversity, humility, perseverance, respectful, helpful, determined, polite, empathetic, service-oriented, hard-working, good listener, leading by example, culturally sensitive, excellent role model, and considerate. >> Keep reading
Teachers in Fiji get new houses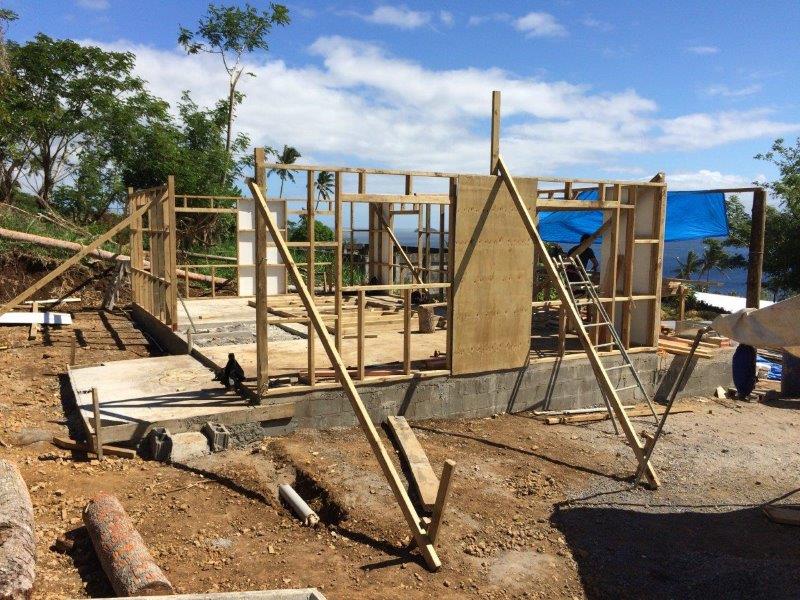 Date posted 20 August 2016
One of the first buildings to be reinstated after a disaster such as this year's Cyclone Winston in Fiji is teacher accommodation. Ron Lucas from Plimmerton Rotary went over to help.>> Keep reading
The Celebrity Debate of the year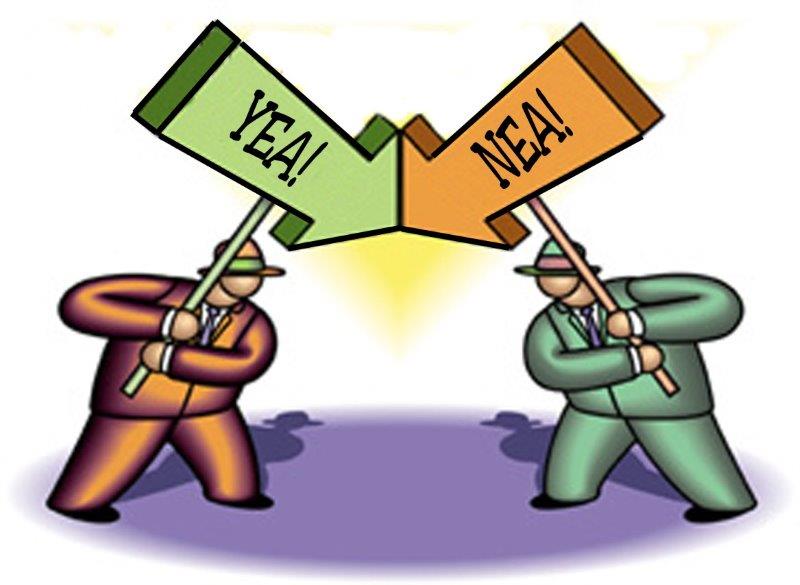 Date posted 15 July 2016
This is an opportunity to spend a winter afternoon laughing your socks off. The celebrities will debate the moot, 'To develop Mana Island into the Mana Island Trumped up Resort and Casino'. The title alone should give you some idea of the hilarity in store. >>Keep reading
Be very, very touched
Date posted: 13 June 2016
The event on 28 May changed the lives of many young people whose talents might otherwise have been overlooked. Their bravery, vision and determination warmed all our hearts.>> Keep reading
The Polio Virus. Is it still a danger?
Date posted - 9 May 2016
We all know that Polio is a crippling and potentially fatal infectious disease, caused by a virus. It invades the nervous system and can cause irreversible paralysis in a matter of hours. In 1985, Plimmerton Rotary launched its PolioPlus program, the first initiative to tackle global polio eradication through the mass vaccination of children.>> Keep Reading
Book Fair 2016 results
Date posted 7 April 2016
The results are in, the money has been counted, children's books have been delivered to some of the local primary schools. One principal is planning to send each pupil home for the holidays with at least one book for themselves and one each for their siblings. Meanwhile, we and Life Education Trust will share approximately $17,000 which will enable us to make a real difference in Porirua.
Cyclone Winston ravages Fiji
Date posted 13 March 2016
We're doing all we can to help. 'I'm absolutely convinced the resilience of the people of Fiji will prevail', says Rotarian Rick Eyre. They need help from all of us.>> Keep reading

It's collection time
Date posted 25 January 2016
The date for the Book Fair is looming and we're hoping you're thinking of us as you move house, spring/autumn clean, tidy up generally or just make space for all the nearly new books you'll want to buy at the Book Fair on 19/20 March. >> Keep reading
Future leaders speak out
Date posted 30 November 2015
Seventeen primary school children competed in the final of the Parumoana Speech competition on 28 November. They chose their own topics, researched them well and delivered them outstandingly. >> Keep reading
City's pint-sized leaders honoured
Date posted 21 September 2015
In a first for Porirua City, two leaders from every Primary School in the city were acknowledged for their leadership skills by Porirua Mayor Nick Leggett. Besides the 56 award recipients, many parents, principals, teachers and family were present, along with prefects from Porirua City's colleges, as well as most Porirua City Councillors and some senior Council staff. >> Keep reading

We're helping overseas too
Date posted: 2 September 2015
In less than two days after being presented with an unpainted room at Ghusel School in Nepal, friends had a refurbished space, new shelves up and loaded with books, all books stamped, stickered and registered. In short, a functioning library for the school. We can provide books left over from our Book Fair in March but we need the means to get them to Nepal. >> Keep reading

We're Granting Wishes
Date posted 16 August 2015
This is the fifth year of Grant-a-Wish, which awards up to $3000 to low decile schools in Porirua East for projects which benefit as many students as possible, and in some cases the wider community as well.
The total awarded by our Youth Committee for 2014-15 was $11,000 and the grants this year are making a difference to children in several schools. We've recently granted wishes in three primary schools in Porirua. You can read the stories here and here.

We're Looking for Leaders
Date posted: 2 August 2015
Each year Plimmerton Rotary sponsors children to various Leadership Programmes. We're currently looking for young people between the ages of 18-24 for our Rotary Youth Leadership Awards Programme as well as Year 12 students who will be returning to college in Year 13 for our Rotary National Youth Science and Technology Forum, both of which will be held in January. Read about these Programmes and let us know if you would like to apply.
Wow! What a year!
By Chris Garrett
Date posted: 5 July 2015
At the Presidential Changeover on Saturday, outgoing President, Chris Garrett reminded everyone about all the things that had made the year so special and successful. Past District Governor Howard Tong, remarked that any club with this sort of history would encourage others within the community to join it in order to enjoy the fun and friendship the club offers and be a part of its many projects and activities. Read all about it here.
Flattery and Passion Almost Sways Judge
By Phillip Reidy
Date posted: 15 June 2015
The inaugural Zonta-Rotary Celebrity Debate was held in front of a sell-out audience at the Porirua Little Theatre on Sunday 14 June 2015. Two eclectic teams debated the merit or otherwise of turning the Pauatahanui Inlet into an international airport. Read all about it here.
Explore new boundaries in a foreign country
Date posted: 17 February 2015
Do you know of a family member, a friend or neighbour who would benefit from a year's schooling in another country? Dates for outgoing exchanges to other countries for January 2016 is next month, to give time for a valid interviewing selection process, and family budget planning. Keep reading >>
Rotary Best Speaker Awards
Date posted: 15 February 2015
The Rotary Club of Plimmerton, is proud to initiate the North Island Rotary Best Speaker Awards for 2015 with generous sponsorship from Tommy's Real Estate. The regional competitions for the North Island will be held in Wellington on Saturday 21 March 2015 at The Anchor, 1 Joseph Banks Drive, Whitby, Porirua from 1.00-4.30 p.m. This is the first time that this Rotary initiative has been run in the North Island. The aim is to build speaking skills, self-confidence and self-respect, and to have fun too. Keep reading >>
Further to walk, ride, run …
Date posted: 30 May 2014
The first section of the Te Ara Piko Pathway was opened by Nick Leggett, Mayor of Porirua City and Ron Lucas, President Rotary Club of Plimmerton at a function in Pauatahanui on Wednesday 28 May 2014. The function concluded with a video clip produced by local identity, Michael Thomson, who designed, built and flew a remote controlled helicopter to produce a visually outstanding look at the Pathway from a totally different perspective. Keep reading >>
Te Ara Piko Pathway Award a Natural!
Date posted: 19 August 2013
On Monday 19 August 2013, Plimmerton Rotary won the Heritage and Environment Category of the Wellington Airport Regional Community Awards for Te Ara Piko Pathway at a prestigious awards ceremony held at Pataka in Porirua. The project has been developed jointly between Plimmerton Rotary and the Porirua City Council with both partners being enthusiastic supporters from the start. Keep reading >>
Eliminating Polio in India
Date posted: 16 August 2013
After contributing to the international Polio Plus programme and hearing about the Rotary initiatives to rid the world of Polio, a group of 20 Rotarians and partners from District 9940, four members from the Rotary Club of Plimmerton visited India in January 2009 to experience first-hand a National Immunisation Day (NID). Read their story here.
Still celebrating!
Date posted: 8 May 2013
40 years is quite a while to be involved in a community, especially when it involves such a mix of community 'good work' and what we like to think of as 'positive influence'. We're proud we celebrated our 40th anniversary in 2013, and we've had a huge amount of fun along the way.
We are 'this close' to ending Polio