Diary
Rotary Club of Plimmerton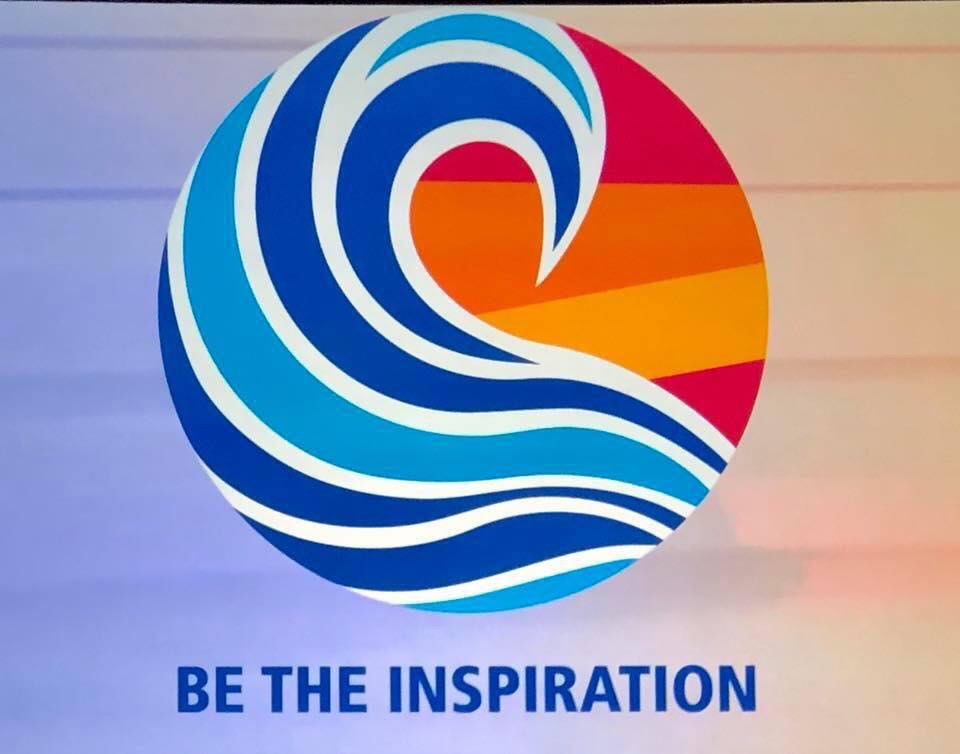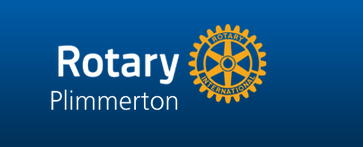 The Speaker said ...
Read what Mike has to say about Amanda Santos, recently CEO of Lower Hutt high-tech firm Tekron, treated the club to a wide-ranging tour around innovation and company culture, as seen through the eyes of a young woman change manager.
Visitors
President Donna welcomed a heap of visitors. Apart from our speaker, Amanda Santos, she welcomed back Vivienne and Stuart Rennison from Ipswich in Suffolk (England) and mentioned that Viv is a member of Ipswich Inner Wheel. She also welcomed five members from Porirua Rotary, President Paula Williams, Jenny Cardno, Sue Couch, Wendy Creurer and Bevan Smith, and our own Plimmerton Inner Wheel members, President Janet Reidy and Carolyn Wallace.
Viewpoint
Joe Perera gave us a fascinating insight into the subject, 'When you lose fat, where does it go?' He concluded by breathing out, saying that he could now have a piece of chocolate cake for dessert. You'll have to watch his presentation to understand ... Joe_Perera
This week's happenings
My goodness, there's been a lot happening in District 9940 lately. Check out the March newsletter and see for yourself.
Snippets
President Donna urged members to put their thinking caps on to put forward the names of Years 11 and 12 female students for the Innovative Young Minds programme. She showed a video of the programme being promoted by Prime Minister Jacinda Adern and, in fact, Amanda Santos, when she spoke, urged support for our young women of Porirua, saying that she has been one of the presenters at the programme since its inception. Please give names to Sue Adams or Leigh Corner.
Bob Austin said that tickets are selling well for Daffodils on 2 April at 7.15 pm and there are still more on offer. When you have rounded up as many of your friends as possible to come with you, please make your payment of multiples of $30 by internet banking if possible. If you can't do this, please bring your cash to a Tuesday meeting in an envelope with your name on it and give it to Bob.
Peter Lillico told us that the Friendship Exchange is under control and our hosts will collect their guests on Monday 23 March in Sanson, entertain them for two days and bring them to the Rotary meeting on Tuesday 24 March.
Joy Allcock has very generously donated many of her Word Detective Games to be used for schools that we can reach around the South Pacific. Several have already gone to the new primary school at Belola. President Donna asks anyone proposing travel in a car around New Zealand to let her know in case they could deliver a kit to a Cluster of Resource Teachers for Learning and Behaviour (who will distribute them) as they pass. There are 40 such offices from Kaitaia to Invercargill who will cover all the schools in New Zealand. Donna has mapped out the Clusters and has postal addresses of all the Managers who have requested some kits. One box of 150cm combined length, width and breadth contains 5 literacy kits. Donna doesn't want to courier these if it can be avoided, so if any Rotarian is travelling or has access to a delivery truck, please let her know. She has added extra baggage to her flight to Christchurch this weekend for example. So do let Donna know if you can help.
President-elect Euon asked members to complete the questionnaires he had handed out at the door and return them to the box he will put out on the reception desk (in the envelope he has addressed to himself) in the next couple of weeks. It asks questions about where members want the club to go in 2019-2020. In addition to the questionnaire, the envelope contains a sheet asking members to record their preference for committees next year. Please complete this and return it to Euon separately.
What's coming up in March and beyond?
Next week, 19 March, we're going bowling at Whitby Bowling Club. Numbers are lower than usual so do put y our name down to come. We have to let the caterers know numbers immediately. You don't have to bowl to enjoy a fun-filled evening of good food, good drink and good friendship. You can find all the details here.
Allan Nichols will update us thoroughly on the Book Fair next week.
You can find all future events here.
Around the World ...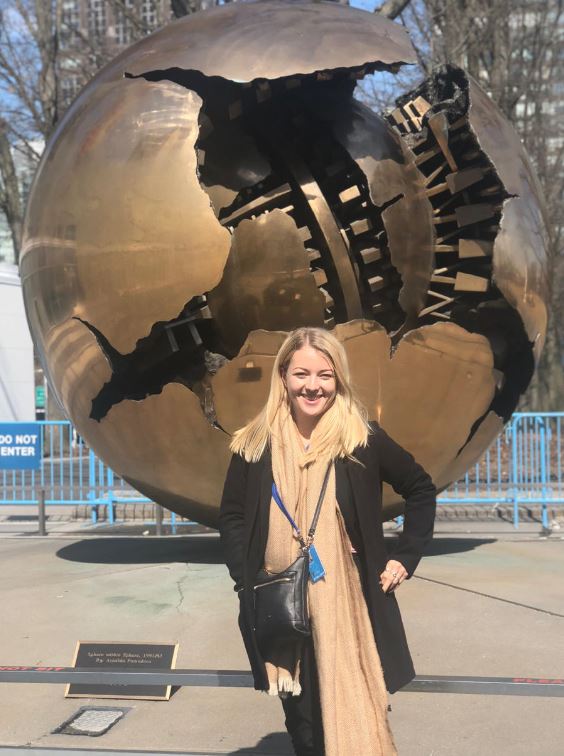 Maisy Bentley reports via LinkedIn on her 'Big first day' representing young kiwi women at the United National HQ with YWCA Aotearoa NZ and World YWCA at the Commission on the Status of Women in New York. She says, 'I arrived at 5:30 am. By 8:30 I was at the NGO orientation, a few hours later watching the official dialogue (super excited to watch Minister Genter read NZs national statement that I helped work on during my internship). Heard from theSecretary-General of the UN, UN Women Executive Director and others. Had a catch up with Alexia Hilbertidou who is here speaking at the Human Right Commission event at UN HQ! Then headed over to Brooklyn to learn about the amazing work YWCA Brooklyn and YWCA USA do, met the world YWCA delegation of women from all across the globe (also found out I'm probably the youngest) as well as staff and the Secretary-General of world YWCA, topped off with dinner and networking with female advocates from around the world'.
Parting thought
Brian Greaves gave us the parting thought, saying, 'I am thankful the most important key in history was invented. It's not the key to your house, your car, your boat, your safety deposit box, your bike lock or your private community. It's the key to order, sanity and peace of mind. The key is "Delete".'
Who's on duty for the next month?
Unable to do your duty? Please find a replacement and inform Philip Mottram.
If you're a late 'no show' please tell President Donna.
Please arrive at 5.45 pm if you're on Door duty or on Introduction duty to greet the Guest Speaker and be his/her host for the evening.
Need to apologise or bring additional guests?
Advise the Receptionist at Professionals before 10.00 am on the Monday before the meeting on 233 9955 or email paremata@dwre.co.nz if you prefer.
Please provide the name (and spelling if necessary). The same applies if you're going to be late.