Blog
Rotary Club of Plimmerton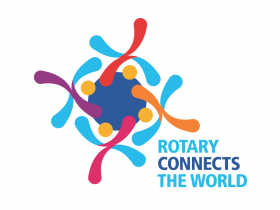 The Speaker said ...
Our guest speaker this week was Chris Durno, formerly of OPUS, the London Underground, and Kiwirail, and now chief strategist at Z Energy, where he has been for seven years. Chris spoke about the future of Z Energy. Keep reading ...
Visitor
The guest speaker, Chris Durno was our only guest this week.
Viewpoint
Jenny Lucas began by explaining what 'viewpoint' was, for the benefit of our guest speaker- a very thoughtful thing to do.
She went on to describe the trip she and Ron had made to Yunnan province in SW China. Western tourists there are a rarity, and they attracted a lot of attention.
Nearly all the locals carried smartphones, but internet access is tightly controlled and the Lucases had to sign up with a local ISP in order to send emails back home. The whole internet was shut down for a while during the anniversary of the Tiananmen Square massacre.
Jenny mused about the pervasive surveillance they noticed, especially CCTV cameras, which were everywhere. A good trip, but thankful to be back in little old New Zealand.
This week's happenings
Past District Governor, Mitch Brown, has written to congratulate John Mohi on becoming District Governor of District 9940 on Sunday. He's attached a copy of the 2019-2020 Directory which you can find here. Directory_2019-20
Plimmerton Inner Wheel have inducted their new President, Yvonne Thomson. You can read about her here.

Snippets
Graeme Blick noted that the Mens' Shed will be formally opened on August 3rd from 11.00 to 12.00. All welcome. There will be a working bee on July 19th (fallback July 27th) to help set the shed up.
John O'Connell was warmly congratulated on the arrival of his new granddaughter.
Our International Exchange student, 16-year-old Cristobal Suarez from Santiago, Chile arrives very soon. Details of the date of his arrival will be notified soon. This is just a reminder that it is the responsibility of the person saying grace to look after the student for the evening. Looking well ahead, that will be Don on the 16th, Barry on the 23rd and George on 30 July. Please check the roster each week for this and other duties. If you can't fulfil a duty, especially one as important as hosting the student, please make sure that you find a replacement for yourself and let Philip Mottram know so that he can amend the roster.
The Almoner said:
Wendy Betteridge is recovering well from her surgery a few days ago.
Parting thought
Adrienne Murray: if people say "you'll regret that in the morning", stay in bed until midday so you can claim that you're a problem-solver.
Who's on duty for the next month?
Unable to do your duty? Please find a replacement and inform Philip Mottram.
If you're a late 'no show' please tell President Euon.
Please arrive at 5.45 pm if you're on Door duty or on Introduction duty to greet the Guest Speaker and be his/her host for the evening.
Need to apologise or bring additional guests?
Advise the Receptionist at Professionals before 10.00 am on the Monday before the meeting on 233 9955 or email paremata@dwre.co.nz if you prefer.
Please provide the name (and spelling if necessary). The same applies if you're going to be late.