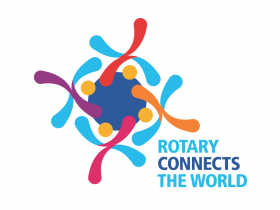 The Almoner said ...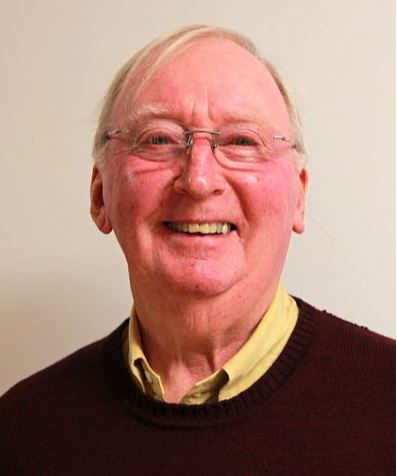 President Euon welcomed everyone to the meeting. Our Almoner, John, had advised that George Bright, had passed away this morning. George was made an Honorary Member earlier this year. His health has been failing for some time. As Beryl wrote to President Euon, 'Rotary has been a big part of our lives since arriving in New Zealand way back in 1974'. Many members know just how much George has given to our Club over the years. He will be sadly missed. and our thoughts are with Beryl and her family. Funeral arrangements will be made known when the pandemic allows. Euon requested a minute's silence to honour George.
Visitors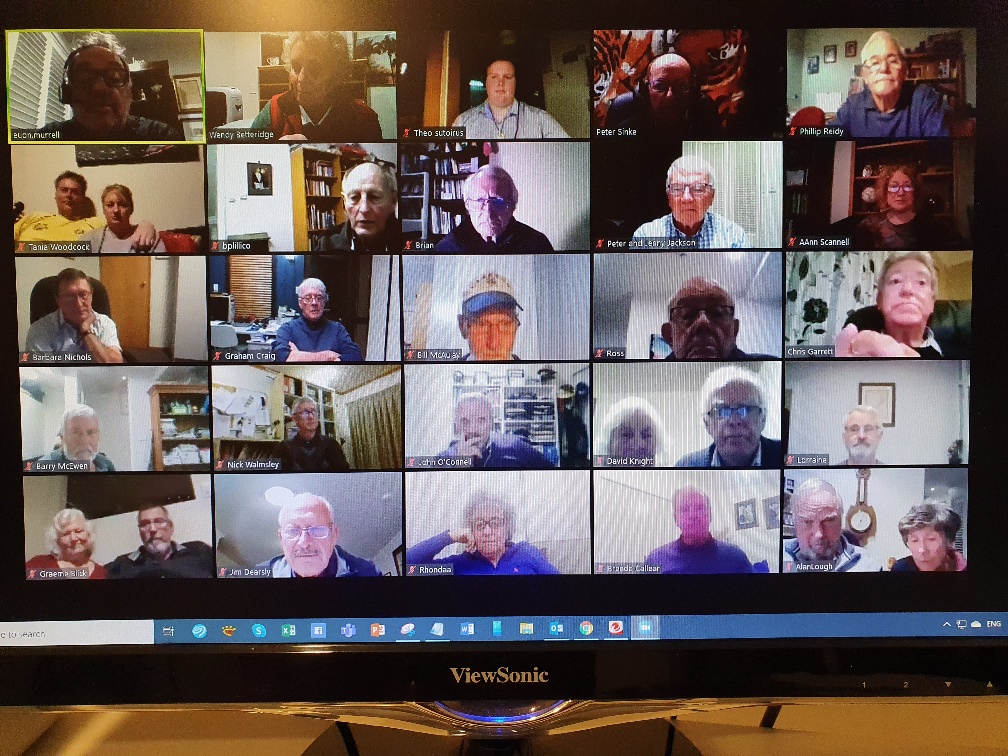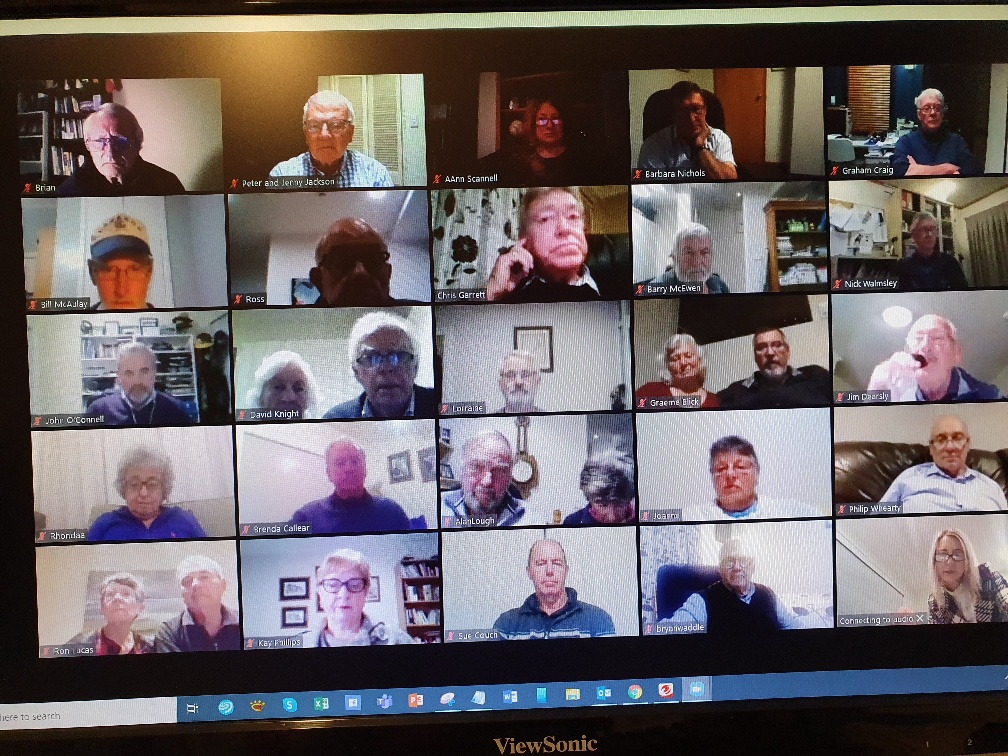 It was good to see that several partners joined the meeting tonight. There were upwards of 41 attending.
The Speaker said ...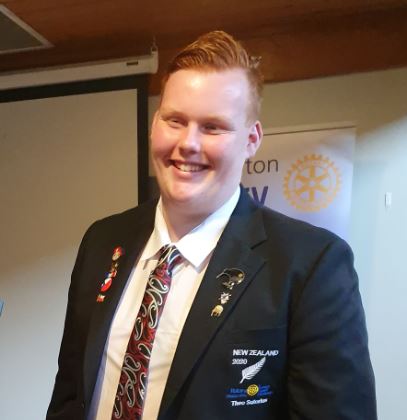 Euon invited Theo Sutorius to tell us about the, somewhat alarming, adventures he had experienced as he tried to return to New Zealand just a few short weeks into his International Student Exchange in The Netherlands when it became clear that this was definitely going to be the safest thing to do. He is definitely to be commended for keeping his nerve, as are Tania and Tony, who must have been beside themselves with worry at this end. Theo gave us a detailed account of packing, unpacking, going to the airport, returning from the airport, and not knowing what was going to happen next. Through it all, he was well looked after but a lack of useful communication was obviously hard for the whole family. We're all glad he's safely back in New Zealand and has emerged from his fourteen days of isolation within the family home. Who'd have thought?
Viewpoint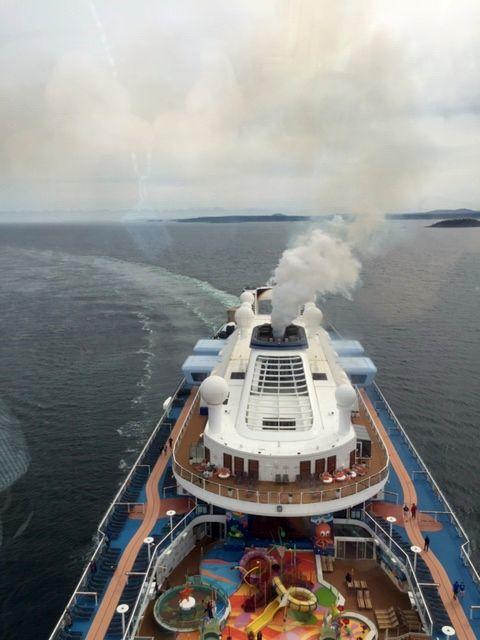 Bill McAulay gave us his Viewpoint tonight. Acknowledging the many Rotarians who have enjoyed ship cruising while he was wearing a Yangtse River Cruise cap, Bill suggested that we have an opportunity to reset what New Zealand wants from the tourism industry, specifically from the NZ Cruise Sector, after Covid-19.
Snippets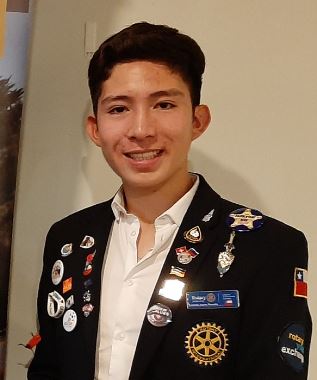 John O'Connell reported that Cris is still in lockdown at Foxton Beach with his host family, Mark and Adrienne Darrah. He has commenced online studies for subjects at Aotea College and also subjects with his school back in Chile. He has been surf-casting at the beach and caught a few kahawai so he is very happy.
Editor's note: You'll notice a bit of editorial licence with additional photos. that's because it's so long since we were able to socialise with each other that I thought a few friendly faces on the site might be welcome.
What's coming up in May and beyond?
Keith Harrison continues to approach a number of possible virtual speakers. You'll see some of them still to be finalised on the roster below while others have yet to be confirmed. Next week, DGN Mark Wheeler will talk to us about the Rotary Centennial Project. With dates and speakers still to be completely finalised, the roster below shows what it is hoped will happen.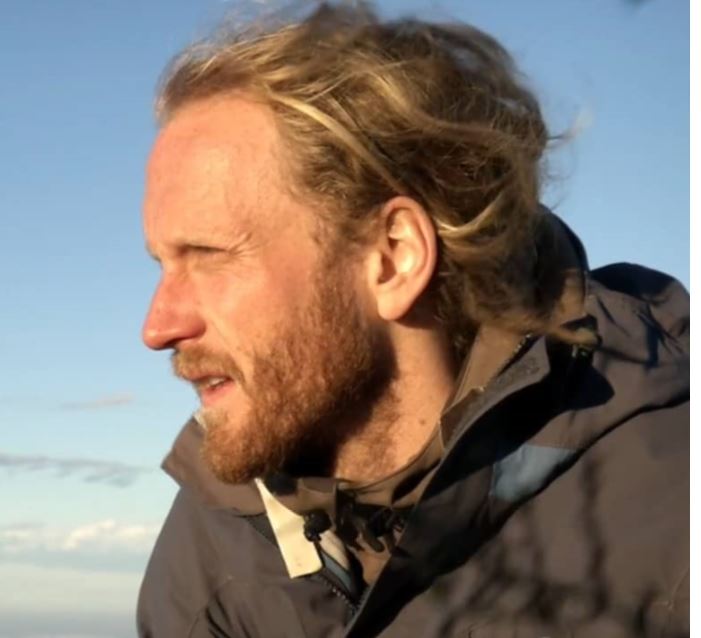 As there is nothing on the Events page at present, here are some details about Jamie McAulay (Bill's son) who will be speaking to us on 2 June. Jamie is a Conservation Biologist with the Department of Conservation in Fiordland National Park. His work ranges from stoats to computer models, AI algorithms to baby kiwi chicks. He'll talk us through his varied work to protect Fiordland Tokoeka Kiwi at one of the country's most remote blocks of bush. If you'd like to do a bit of reading before Jamie comes, you can check out the blog written by one of his colleagues.
Parting thought
Chris Garrett gave us the parting thought. a quote from Groucho Marks. 'Each morning when I open my eyes I say to myself; I, not events, have the power to make me happy or unhappy today. I can choose which it shall be. Yesterday is dead, tomorrow hasn't arrived yet. I have just one day, today, and I'm going to be happy in it'.
Who's on duty for the next month?
If you are unable to attend the meeting, please let Professionals know in the usual way as Philip keeps a record of attendance for the club (whether we meet physically or not).
If you know in advance that you are unable to do your duty, please find a replacement and inform Philip Mottram in the usual way.
If you're a late 'no show' please tell President Euon so that he can make a late change in the programme, particularly, of course, if you have a duty.
Please join the meeting at 6.30 pm.
As a courtesy, please notify President Euon if you would like to invite additional guests.