Diary
Rotary Club of Plimmerton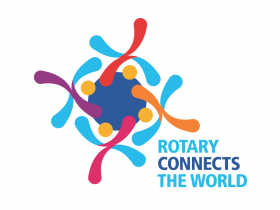 Visitors
In addition to the speakers, Justin Redelinghuys, CEO, and Sarah Ropata, in charge of Communications, both coming to talk to us about Transmission Gully, acting President Peter Cox welcomed Christalin Thangpawl, guest of Bill McAulay, Mark Cassidy, guest of Joe Perera, and Malcolm Judd, guest of Peter Sinke. In addition, he welcomed partners Lorraine Whyte and Jenny Jackson.
The Speaker said ...
Justin and Sarah brought us up to date with progress on Transmission Gully with the help of drone videos to show how the route is progressing. You can read Mike's report here.
Viewpoint
You can read Michael Parker's viewpoint, 'In the middle of difficulty always lies opportunity', here.
This week's happenings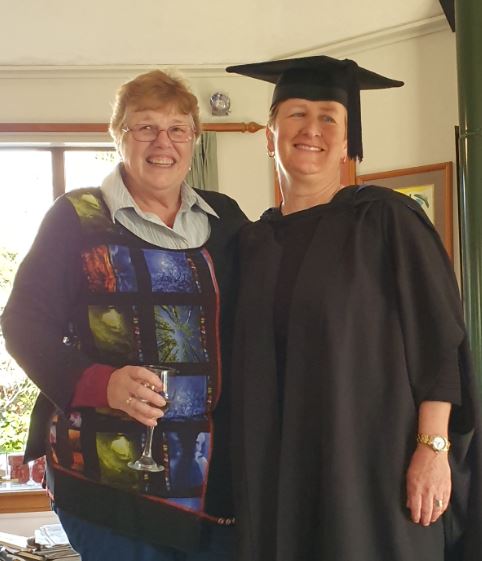 There was an opportunity on Saturday to help Deb Mair to celebrate the outstanding achievement of gaining her Master of Science majoring in Environmental Science (in just two years). The party was held at the Reidy's. Janet has been an integral part of Deb's theses and locals along the stream who have contributed the streams on their land to aid her research were there to help her celebrate. They included Terrie Turner, Dianne McGavin, and Jim Glover among many others who had supported her on the academic development side.
Snippets
Acting President Peter urged members to get behind the Dancing for Life Education event which will be staged on 18 July 2020 at Te Rauparaha Arena. This is a joint venture which is being Project Managed by Debra Swift, a producer on the TVNZ Dancing with the Stars. LET has already staged one event in Whakatane and is organising the one to be held on 23 November at the Taupo Events Centre. You can see how this event is being organised here. Wayne Rutherford, ballroom dancing guru, will assist Debra and the Plimmerton organising committee is hard at work in support. Dancers may include such personalities as Ma'a Nonu, Wellington Mayor Justin Lester, Wellington Councillor Jill Day, Glenda Hughes and perhaps our own President, Euon Murrell. Names of more competitors will be divulged in the next few weeks. The Committee needs to hear about potential sponsors as well as a possible entertainer to perform on the night. Please put on your thinking caps.
President-elect Bill invited members to join a combined working bee with NZ Motor Caravans Association members and Friends of Taupo Swamp & Catchment plus Rotary this Saturday, 21 September. Meet at the NZMCA park in Ulric St, Plimmerton at 9.00 am and expect to be finished about midday, followed by a BBQ. There are 330 trees and plants to get in the ground between Taupo stream and the caravans site. There is also a little weeding to do. Please bring a spade, gloves, and gumboots. (You won't be working in wet ground). You can read more about this outstanding wetland treasure here.
What's coming up in September and beyond?
Next week, 24 September, Kris Faafoi will be speaking to us about his consumer affairs portfolio.
Peter Cox is looking for volunteers to collect for the Blind Foundation on Saturday 19 October at New World, Porirua. If you can help, please let him know.
You can find all future events here.
Parting thought
Peter Jackson gave us the Parting Thought, ''A clear conscience is usually the sign of a bad memory'.
Who's on duty for the next month?
Unable to do your duty?
Please find a replacement and inform Philip Mottram.
If you're a late 'no show' please tell President Euon.
Please arrive at 5.45 pm if you're on Door duty or on Introduction duty to greet the Guest Speaker and be his/her host for the evening.
Need to apologise or bring additional guests?
Advise the Receptionist at Professionals before 10.00 am on the Monday before the meeting on 233 9955 or email paremata@dwre.co.nz if you prefer.
Please provide the name (and spelling if necessary). The same applies if you're going to be late.
Euon reminds members that it is the role of the person saying Grace to host Cris for the evening.