Diary
Rotary Club of Plimmerton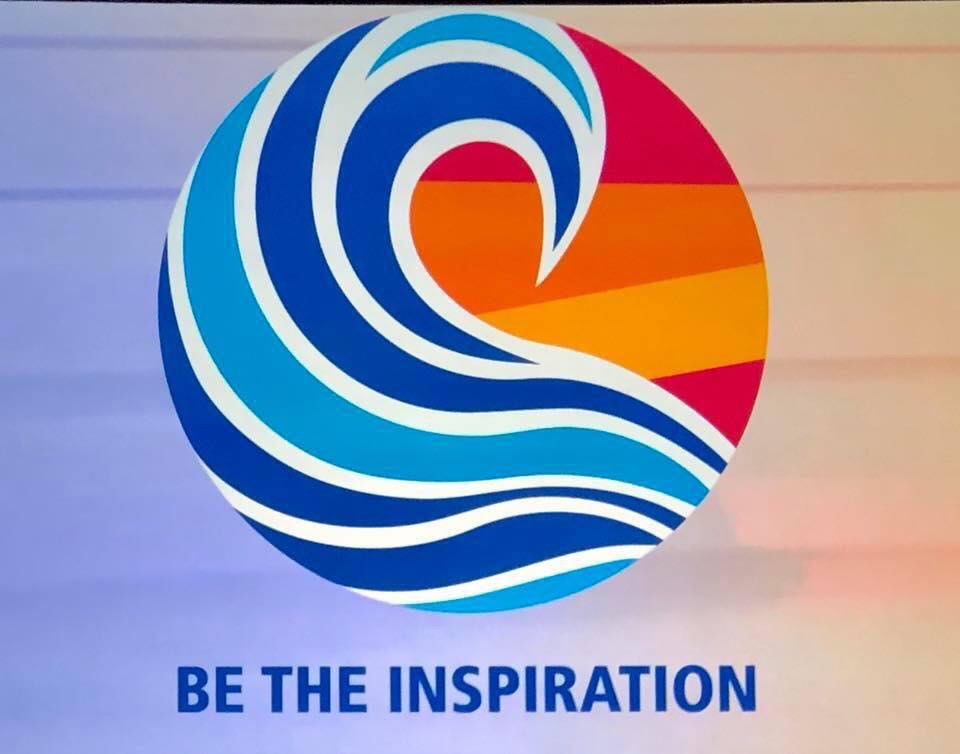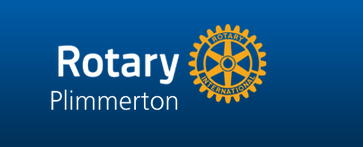 The Speaker said ...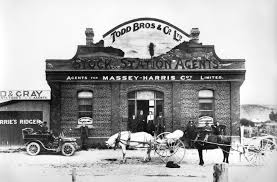 Read what Mike writes about Mike Todd's story of the history of the Todd Corporation, the largest private business in New Zealand, and still essentially owned and controlled by the Todd family.
Visitors
It was good to see former member, Jenny Dawson, at our meeting this evening.
This week's happenings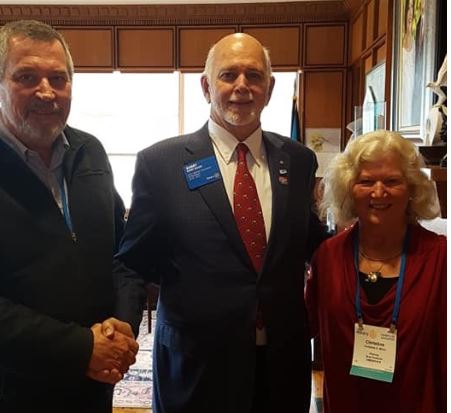 Graeme Blick reports that the Council on Legislation is now well underway and really interesting. It was good to visit Rotary Headquarters and catch up with New colleagues and, with Chris, to meet the Rotary International President, Barry Rasin.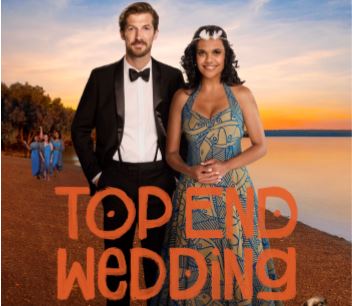 Mana Zonta is holding a fundraiser at the Light House on Sunday 19 May at 7.30 to which we are all warmly invited. Tickets are $25 each. If you would like to go, please let President Donna know.
Snippets
President Donna reported on some Board decisions:
The proposed donation to Christchurch Rotary Clubs for victims of the Christchurch atrocity was declined as many members have already donated personally.
The proposal to install a defibrillator on Mana Island was also declined.
Funding ROMAC for 7-8 surgical procedures in the Pacific nations and training of nurses with a global foundation grant was approved within the cluster.
She also mentioned that the cluster is looking into the new design of the birthing unit at Kenepuru Hospital to make it more of a cultural fit within our community. This will include community consultation.
In line with the feedback received from club members about what information they would like to hear from the Communications team, Deirdre Geyser spoke about 'Navigating the Club Intranet'. Here is a copy of her presentation for those who would like to explore the Intranet further. Nagivating_the_Intranet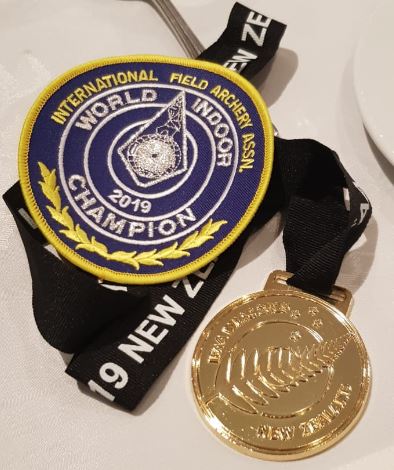 And speaking of Deirdre, she just happened to let slip to me that her son, Deneitz, is the 2019 World Indoor Champion and has just won the Gold Medal for the International Field Archery Association in the Bare Bow Division at the event held in Wellington a week ago - an achievement worth celebrating.
A 'champion' for the Mary Potter Hospice Street Appeal on 17-19 May is still being sought. If you can offer, please see Donna.
The District International Youth Exchange Committee has offered us a 16-year-old student from Chile if we can find two more host parents. If you would like to offer to host for three months, please let President-elect Euon know. This is urgent as the young man's bags are already packed for his departure from Chile in July.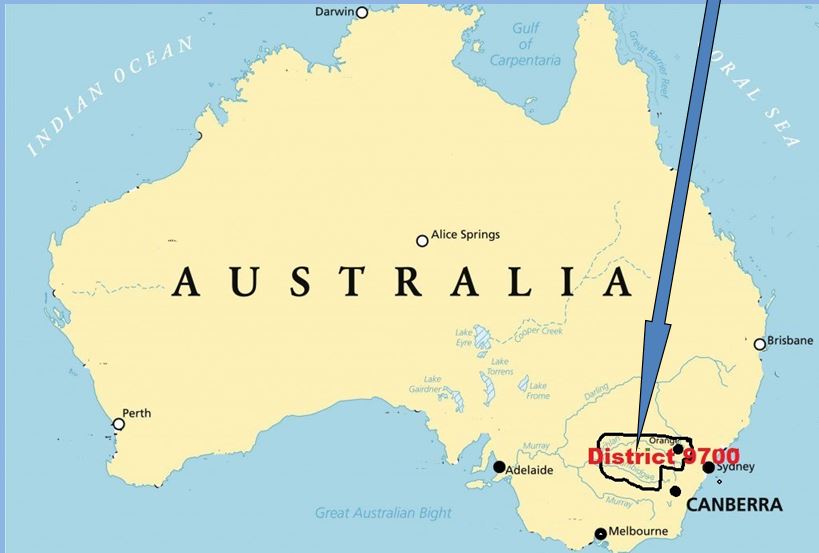 Anneke Wolterbeek, Rotary Friendship Exchange Chair for District 9940 is calling for expressions of interest for the Programme to visit District 9700 in Central New South Wales, Australia from 2-19 September 2019. There are 40 clubs within an area of about 162,000 km which covers 20% of New South Wales. The main industries are agriculture (wheat, canola, barley) livestock (beef cattle, sheep, pigs), timber (native cypress, pine) and mining. Applications are on a first-come, first served basis and hosts on previous exchanges are given preference. If you are interested, please let Anneke know, whereupon there will be application forms to complete. This follows the information in the Update of 2 April about the proposed Friendship Exchange to District 7850 in Northern New England from 26 September to 10 October.
Jenny Lucas reports on feedback received from our Cambodian students in letters to Nick Walmsley. We have supported two young ladies through university with commerce-type degrees and we are now looking at sponsoring a third one. This makes such a difference to girls who come from very deprived family situations and enables them to get good employment to support themselves and their families.
Have you still got your thinking cap on about what you might be able to remember and contribute towards information that could be included in our 100-year history? Phillip Reidy is spearheading this project so please regale him with your memories.
The Almoner said ...
Sue Adams told us that Terrie is out of ICU and on Level 6 at Wellington Hospital. She is recovering and making slow progress. Sue and Rhondda have already planned visits and others are welcome.
What's coming up in April and beyond?
Next week, on 30 April, Maisy Bentley will talk to us about the United Nations Commission on the Status of Women. Other clubs have been invited as well as partners and friends. In addition to the speaker, Allan Nichols will be making presentations to those who provided much-needed help with the Book Fair.
Please make sure that Euon has your name if you intend to attend the Changeover Dinner on 25 June 2019 as he has to get security clearance for each of us.
You can find out all about exciting future events here.
Meanwhile, have you registered for District Conference yet from 17-19 May 2019? It's only four weeks away and includes a welcome by the Patea Maori club. Among other exciting speakers, Dame Tariana Turia talking about 'the History of Whanganui' and Chris Finlayson 'The River is me'. There is also a focus on ending polio with stories of Himalayan Adventures. The Exchange students also have their part to play. There will be some time for recreation, and dinner on Saturday night with entertainment being provided by Freddie Flash and the Firebirds! Please let Euon know as soon as possible if you would like to join him. AG Adrienne said she's sad that only two people will be attending from Plimmerton, compared with half of the members from Porirua Club and about a third from Tawa Club. Conference is an opportunity to meet other people who have the same ideals and the same type of community spirit that we all hold and she would like members to consider whether a weekend in Whanganui might be a good idea and a way to spend what might turn out to be a wet weekend towards the end of May.
Parting thought
Graham Craig gave us a quote from Harry S Truman, 'It is remarkable how much you can accomplish if you do not care who gets the credit.'
Who's on duty for the next month?
Unable to do your duty? Please find a replacement and inform Philip Mottram.
If you're a late 'no show' please tell President Donna.
Please arrive at 5.45 pm if you're on Door duty or on Introduction duty to greet the Guest Speaker and be his/her host for the evening.
Need to apologise or bring additional guests?
Advise the Receptionist at Professionals before 10.00 am on the Monday before the meeting on 233 9955 or email paremata@dwre.co.nz if you prefer.
Please provide the name (and spelling if necessary). The same applies if you're going to be late.