Diary
Rotary Club of Plimmerton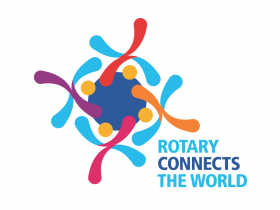 Visitors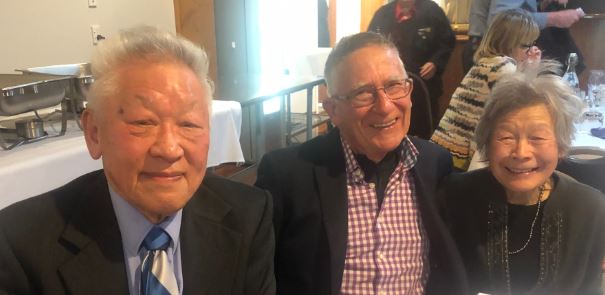 President Euon welcomed our guest speaker, Paul Wah and his wife, Shirley. He commented on having Paul as one of his secondary school teachers. Paul took delight in mispronouncing Murrell.
The Speaker said ...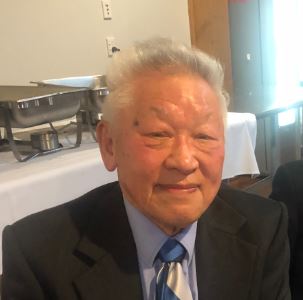 Read what Mike Doig writes about the talk delivered by our guest speaker, Paul Wah, a prominent member of the Chinese community in Wellington. He is a fourth generation migrant, former Principal at Taita College, teacher of President Euon, and long-time friend of Michael Parker.
Viewpoint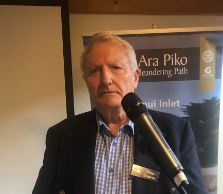 In Brian Greaves' Viewpoint, he suggested that we should focus on teaching our children Mandarin, Cantonese, Hindustani, French, German, and Spanish, as well as English, rather than learning Maori.
This week's happenings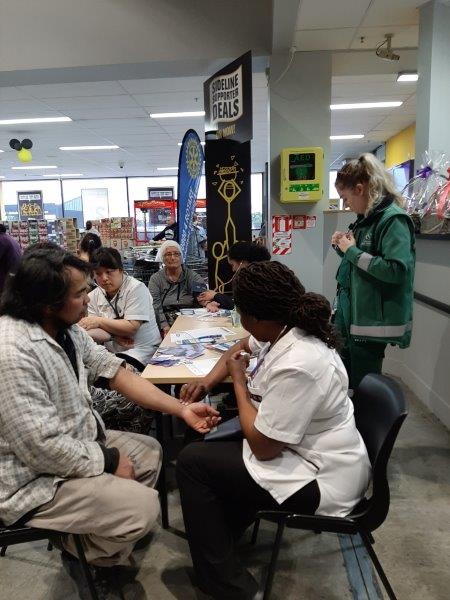 AG Adrienne writes that a small team of Rotarians at both Porirua and Whitby supported nursing staff with the annual blood pressure readings for the Stroke Foundation. The team at Porirua were busy all day with over 200 readings whilst 50 people attended at Whitby. It was surprising that 50 people between the two sites were encouraged to see their Doctors. In addition to the Rotarian helpers, many thanks to Janet Reidy who helped at Porirua and our two nurses Joy-Maree Anderson and Sandie Ryan who did the blood pressure readings at Whitby.
If you haven't received the District 9940 October Bulletin, you can read it here.
Read about the fascinating time that Inner Wheel had visiting Stonehenge Aotearoa,with the South Wairarapa club, learning about celestial navigation, astronomy and astrology - a highly recommend excursion. Many members attended the Wearable Arts Show in Wellington, supporting the Neonatal Trust, and then showcased their own efforts at the club night.
You will all have seen the email from AG Adrienne which has been sent to all 9940 Rotarians about the 'Ride the Train Day'. If you have any queries about any of what you read in that email, please email Michael Fagg or ring him on 0212943039.
Snippets
Phillip Reidy will be telling us all about the 3 November Pauatahanui Inlet Clean-up next week. In the meantime, you can see all the details here.
Graeme Blick asked for nominations of 19-25 year olds with leadership skills for this year's RYLA week. Please contact Graeme for further information. For new Rotarians Rotary Youth Leadership Awards (RYLA) is an experiential live-in programme designed to help young people develop their team work and communication skills and fulfill their potential as leaders.
Last week, Donna Read, Leigh Corner and Tanya Woodcock interviewed Libby Witheford-Smith from Ranui Heights as a potential Science and Technology Forum candidate. Being very impressed with Libby an application has been forwarded to the District Committee to see if Libby can become one of the students our District 9940 sponsor to this annual event held at Auckland University each January. In the late 1980's, three key people, Norm Winterbottom, John Yolland and Professor Roy Geddes, decided to explore the possibility of establishing a Science Forum in New Zealand, instead of sending six New Zealand students to the Australian event held annually in Canberra, and set up the platform on which this successful Forum has been based. The aim was, and still is, "to grow more Science graduates for New Zealand" across all areas of scientific study. Over time, this vision has grown to include mathematics and technology studies. High achieving, end of Year 12 Science, Mathematics & Technology students at secondary schools across New Zealand are invited to apply via their local Rotary Club.
What's coming up in October and beyond?
On 15 October, Cris will be telling us more about his life in Chile. We will also be hearing from students from Porirua College. This is a special Youth evening and members are invited to bring their partners.
You can find information about all future events here.
Parting thought
Philip Mottram prefaced his Parting Thought from Abraham Lincoln by saying that stronger relationships can be formed through greater understanding of one another - 'I don't like that man, I must get to know him better'.
Who's on duty for the next month?
Unable to do your duty? Please find a replacement and inform Philip Mottram.
If you're a late 'no show' please tell President Euon.
Please arrive at 5.45 pm if you're on Door duty or on Introduction duty to greet the Guest Speaker and be his/her host for the evening.
Need to apologise or bring additional guests?
Advise the Receptionist at Professionals before 10.00 am on the Monday before the meeting on 233 9955 or email paremata@dwre.co.nz if you prefer.
Please provide the name (and spelling if necessary). The same applies if you're going to be late.
Euon reminds members that it is the role of the person saying Grace to host Cris for the evening.