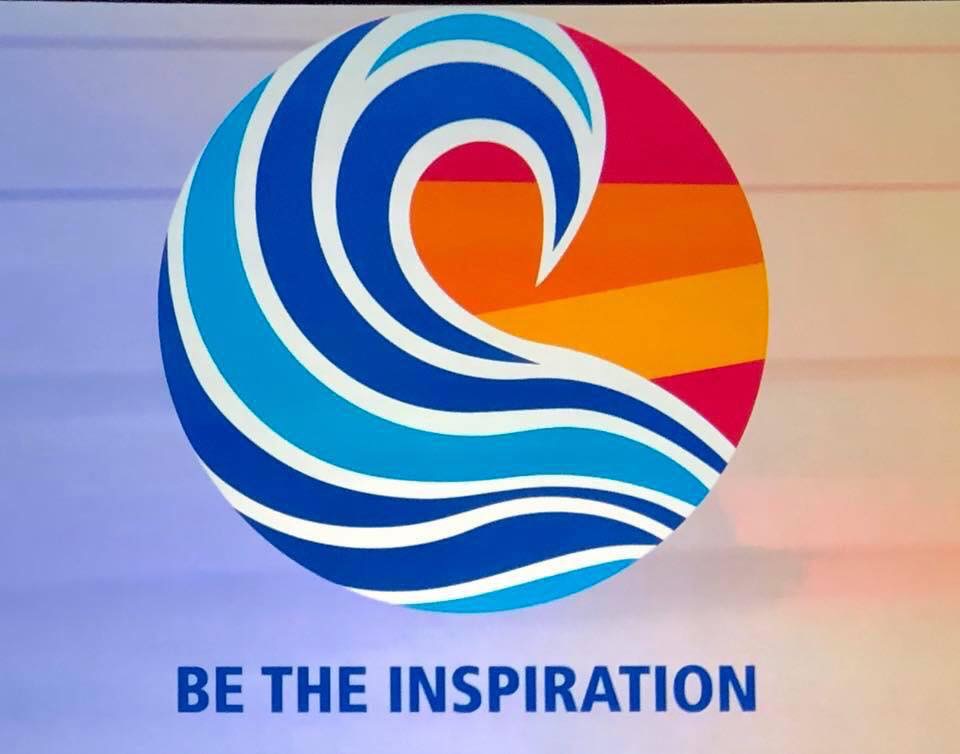 The Speaker said ...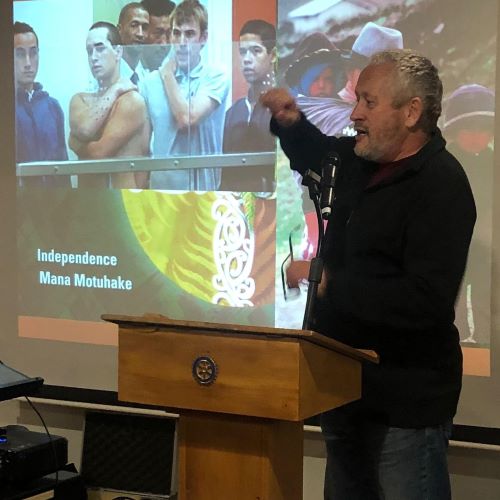 Last night's speaker was educator Lloyd Martin of Titahi Bay, who has spent many years helping disaffected students in Porirua.
In an interactive presentation, Lloyd had us contemplating events from our own childhoods, and their long-term effects.
He introduced us to the idea of responding to needs, rather than reacting to problems.
Read Mike Doig's great summary of Lloyd Martin's presentation of The Circle of Courage here.
Visitors
President Donna welcomed the speaker, Lloyd Martin, past Plimmerton Rotarian Jenny Dawson, and later in the evening, latecomer Brett Jones of the Rotary Club of Melbourne Central.
Viewpoint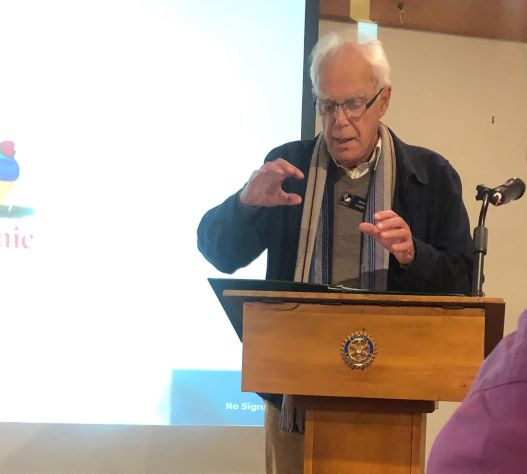 David Knight captivated us with this week's Viewpoint about forgiveness. "It's easy to be angry. It's easy to get riled up and mutter or make a rude gesture or swear. It isn't so easy to be forgiving and I'm not talking about turning the other cheek and walking away. I'm talking about seeing it from the other person's point of view and being truly forgiving. Being forgiving doesn't mean we are weak; on the contrary it shows we can be strong." David gave an illustration of what he meant with an anecdote about a young man who verbally abused David and Velma over a non-existent car "accident". Later he left a note of apology on their windscreen and wished them a Happy Christmas. Saying 'Sorry' has many benefits – including giving one the moral advantage BUT it also diffuses tension and gets rid of bad feelings, clearing the air. "So, President Donna and Fellows, the next time someone hacks me off, or I decide to lose my cool, remember that magical word, 'sorry'. And also, those wonderful words from one of the greatest women who lived in our time, Mother Teresa of Calcutta, who said, 'If a person is unreasonable, illogical, egocentric, it doesn't matter. Just love them.'"
This week's happenings
Little Sprouts are delighted to have received a donation from the Prime Minister as a gift to the new Royal baby. They are on the hunt for volunteers to come and help on any weekday from 9.30-11.30 to help sort donations/make up packs at their little warehouse in Elsdon. If you are interested, you can register your interest here. They will be running a couple of information sessions shortly.
The May edition of the Inner Wheel newsletter is on our site. Take note of the Pink Ribbon High Tea at 10.30 am on 20 May and the 2019-2020 Changeover at 6.00 pm on 18 June.
Porirua College will be holding an open day on Wednesday 12 June from 3.15-6.30 pm. If you are interested in finding out more about Porirua College, you will be very welcome. Porirua_College_flyer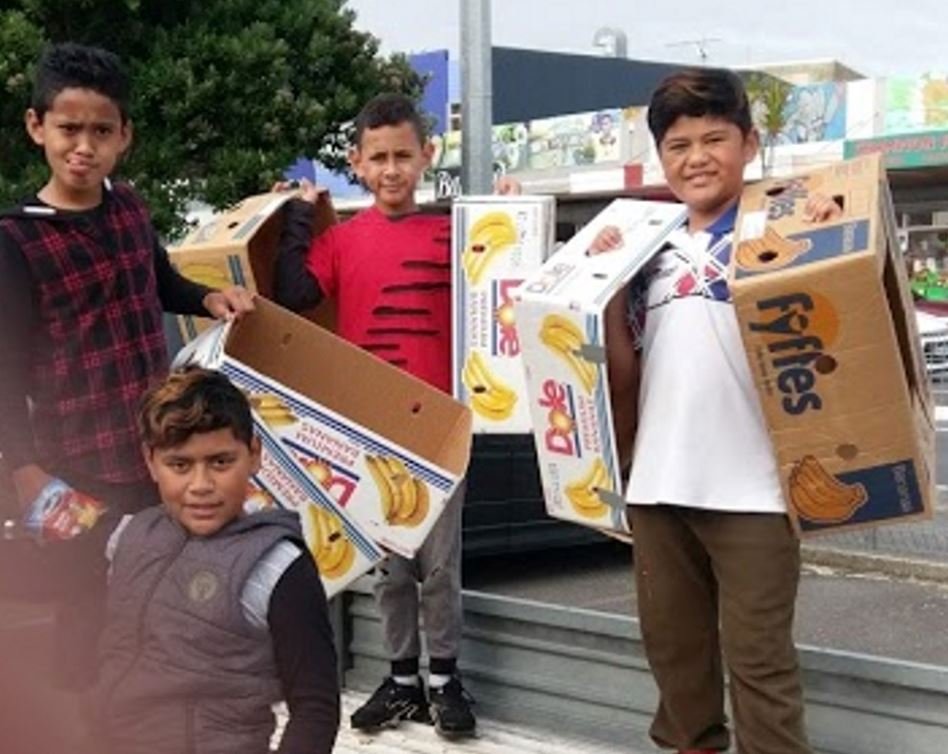 Our thanks to Julie and Rob McLagan who report that the annual drop-off to schools of children's books left over from the Book Fair was welcomed by smiling youngsters who were summoned to help unload with much happy banter and laughter. Little Spouts also welcomed books in perfect condition for tinies and toddlers too. What a wonderful, worthwhile spin-off from our Book Fair this is.
Asthma New Zealand has sent us a voucher to present at Noel Leeming stores to say thank you for helping them to deliver their services. They say, 'Thank you for helping us help New Zealand Breathe Easy'. Click on this flyer, print it and take it with you for any purchase from Noel Leeming. Noel_Leeming_flyer
President Donna and AG Adrienne met with the Principal and Deputy Principal of Porirua College last week. The Women's Suffrage event raised $1,700. With the help of a District Grant of $1,000, we could purchase 4 x 14" chrome books and 4 raincoats. These would add to the six that John is about to order which will give them a further discount. It would be good if these could be presented at the Porirua College leader's panel discussion we're hosting on 28 May.
Just in case your District Newsletter for May hasn't reached you directly, here it is.
Snippets
All clubs in the District have been asked if they have a student to exchange out in January aged 15-18. If you know of anyone we could put forward, please let President Donna know. Applications close on 24 May.
President Donna and AG Adrienne are off to the District Conference in Whanganui this weekend and will be able to report back to the club next week.
Bryan Waddle, off to the Cricket World Cup, was wished a great trip by Donna.
President Donna also noted that the Board has accepted the resignation of Peter Turner who was been made an Honorary Member of our Club.

President-Elect Euon Murrell, has asked us to include the above list of committtees and their members for the 2019-20 Rotary Year.
What's coming up in May and beyond?
Next week, John O'Connell, CEO of Life Education Trust, will speak to us about their new technology and programme for youth.
For all future events go to the Events page.
And, said President Donna, "Don't forget the Quiz Night next week".
Parting thought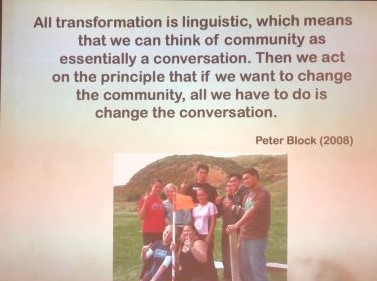 John O'Connell dispensed with his parting thought in favour of the John Block quote from Lloyd's presentation.
Who's on duty for the next month?
Unable to do your duty? Please find a replacement and inform Philip Mottram.
If you're a late 'no show' please tell President Donna.
Please arrive at 5.45 pm if you're on Door duty or on Introduction duty to greet the Guest Speaker and be his/her host for the evening.
Need to apologise or bring additional guests?
Advise the Receptionist at Professionals before 10.00 am on the Monday before the meeting on 233 9955 or email paremata@dwre.co.nz if you prefer.
Please provide the name (and spelling if necessary). The same applies if you're going to be late.