Diary
Rotary Club of Plimmerton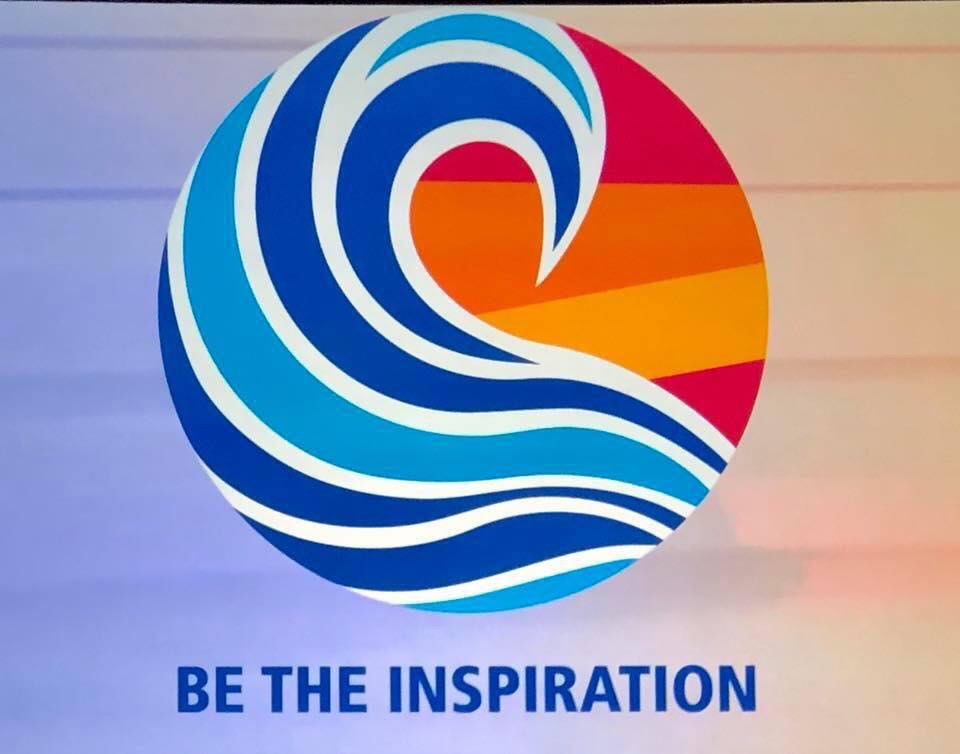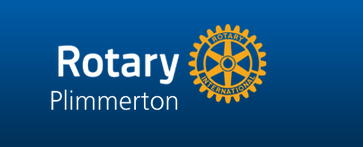 The speaker said …
It being a night for Planning Meetings, there was no speaker this week.
Comings and Goings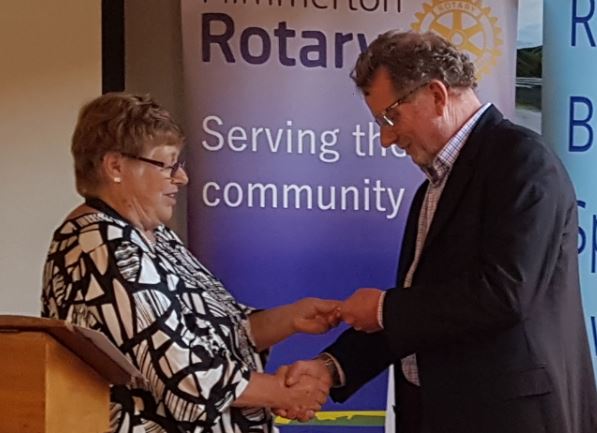 It was a pleasure to welcome Roger Bannister as a new member of the club. Don Johnston introduced him, telling us that they had met in 1983 as masters students of the DBA at VUW, working in the same study group. Roger has had an extensive background with Auckland Education Board and, with its demise, he became the Education Surgical Manager with the Children's Hospital in Auckland and then Business Manager at Starship. He has gained a BSc and MSc in Geology at Auckland University and held a brief position at Auckland Council, involved with major roading construction. His last position before leaving Auckland in 2014 was as Manager of Water Policy. He now works for the Ministry for the Environment in Wellington as Manager of Implementation and Behaviour Change, Water Directorate. His wife, Vanessa, is a member of Plimmerton Inner Wheel. He was duly inducted by President Donna and welcomed to the Club.
Visitors
It was great to see Deirdre Geyser again and plans are afoot to publish her details prior to welcoming her to the club.
Viewpoint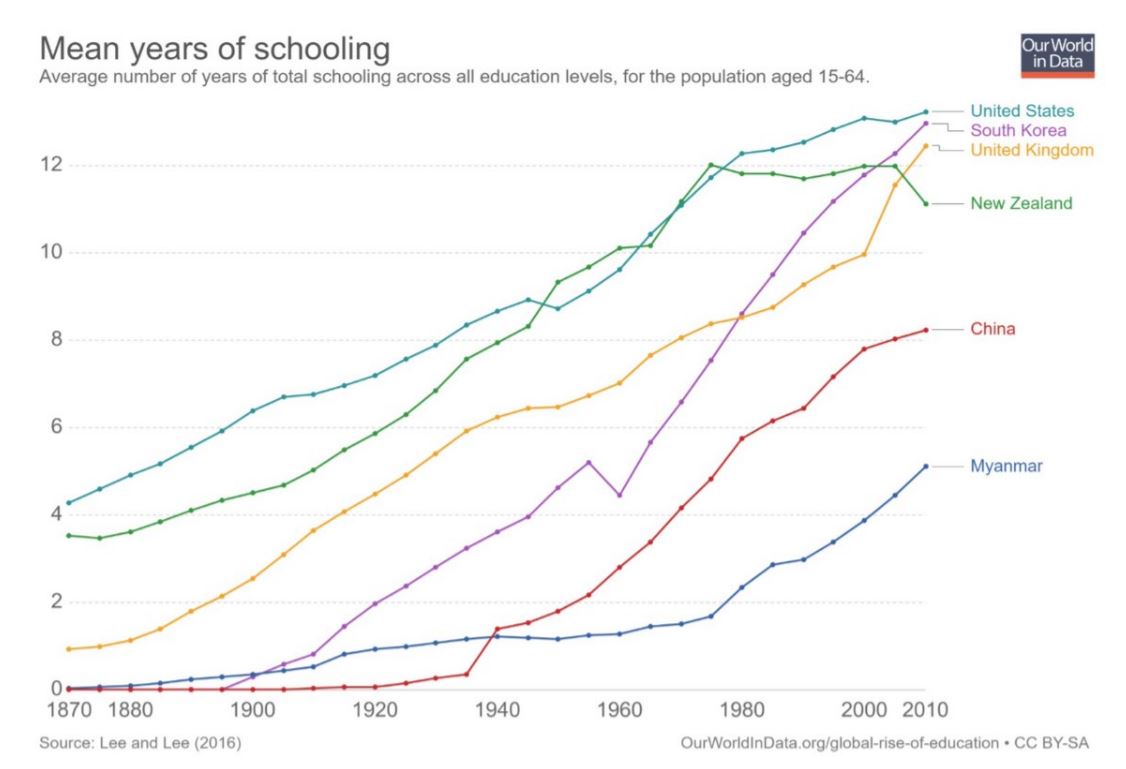 Charles Dickens 1859 said, 'It was the best of times, it was the worst of times, it was the age of wisdom, it was the age of foolishness, it was the epoch of belief, it was the epoch of incredulity, it was the season of Light, it was the season of Darkness, it was the spring of hope, it was the winter of despair…' Bill McAulay's viewpoint was that we live in the best of times but our media sources are telling us that we live in the worst of times and he went on to make his point, taken from statistics from the website, 'Our World in Data' on six measures; Health, prosperity, safety, peace, knowledge (see the education graph here) and happiness. He urged us not to look at the detail but at the trends. All the graphs showed marked upward trends. It was his viewpoint that we are privileged to be living in a world where we are healthier, living longer, are more prosperous, safer, wiser and happier than at any time in history.
Snippets
President Donna thanked Allan for organising the Pop Up Shop which had raised $1,145 for the club. Allan said that it had proved to be a real opportunity to sit and talk to people with whom we don't normally have contact. Plimmerton Inner Wheel also had a successful week, raising around $2,000.
Donna reported that, following Peter Turner's request that we vote for his friend, Ian Bond, a top NZ Civil Engineer associated with the Kaikoura Road Rail earthquake rebuild, the project had won the competition run by the Institution of Civil Engineers in the UK. The only project from the southern hemisphere. Thanks for the heads-up, Peter.
November is Foundation month. If you haven't received your District Newsletter for November, you can click on this link to find it.
Donna thanked Graeme Blick for putting together the resolutions from our Club that went to Rotary International last week.
Graeme Blick reported that the dream of a Menz Shed in Porirua was closer to reality. He and Allan Nichols had been working on this for four years and will hear soon whether we will be offered what is basically two houses in very good condition.
President Donna reported that she had received feedback and congratulations at a recent cluster meeting, on the Suffrage event from Johnsonville and on the Melbourne Cup night from Tawa.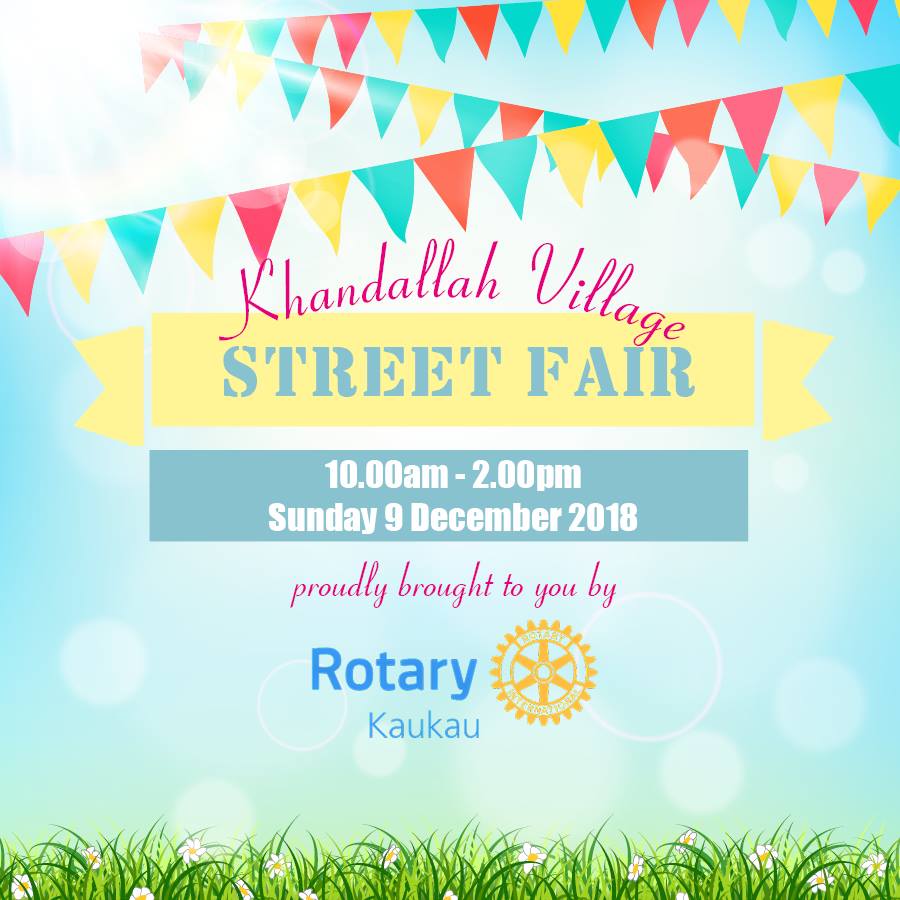 Kaukau Rotary would like some help with parking for their Khandallah Village Fair on Sunday 9 December. Please let Donna know if you can offer your time.
And Porirua Club and Mana Zonta would like our help with Christmas present wrapping in North City Plaza. Again please let Donna know if you can help.
The cutoff date for ordering Rotary Christmas puddings is now 17 December. Please send your order direct to Russell Law at russell.law69@gmail.com
The Almoner said …
Our thoughts are with Marty on the death of his mother.
This week's happenings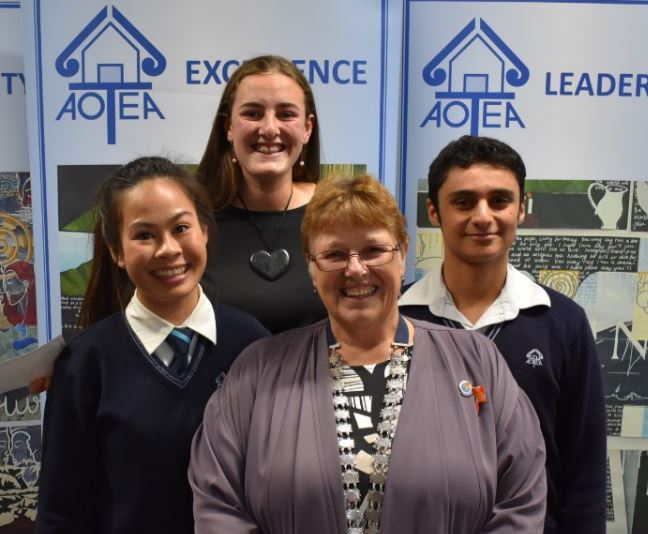 Following her report last week about the Service Above Self recipients at Aotea College, Donna has now received some photos. Here are the recipients from left to right:
Year 12 - Julia Koumphonphakdy from Laos and Head Girl in 2019
Year 13 - Olivia Small, current Head Girl going to study medicine at Otago University in 2019
Year 11 - Hadi Daoud, one of the scholars in the World Scholars team going to Yale
In November edition of the Inner Wheel Newsletter is available for you to read on their page.
President Donna reported on a meeting she had attended at Johnsonville Rotary and had been very impressed with the speaker, Steph Dyrhberg, who had at one time been a lawyer with Russell McVeagh, a firm that hit the news for all the wrong reasons recently. Steph is now the independent Complaints Service Manager with New Zealand Rugby and a partner with Dyrhberg Drayton. Johnsonville Club certainly have interesting speakers!
What's coming up in November?
Please let Phillip Reidy know if you can help with the lunchtime BBQ following the Pauatahanui Inlet Clean-up on the morning of 18 November.
Donna is asking for someone to volunteer to represent the club at the Grand Opening by Sailability Wellington of the New Porirua Harbour Jetty on Sunday 18 November 2018 at 2.00 pm at Titahi Bay Boating Club, 33 Opepoto Road, Porirua. Full details were in last week's Update.
Next week on 20 November, Tony Johnson from the Low Volume Vehicle Technical Association will be our guest speaker.
A reminder that the Christmas Party for children from Decile 1 schools in Porirua East will be held at Porirua College with the Police on Saturday 24 November from 12.30-4.30 pm. Terrie and Ian now have sufficient helpers but please let them know if you would like to join in with the fun. As you drive up to the college, bear right (instead of turning left to the front entrance) and drive on the ring road towards the playing fields.
A reminder that our meeting on 27 November is, of course, our Christmas Party and an opportunity to celebrate Angus and his 50 years in Rotary. Please remember to wear your PHF medals and/or pins and please remember that it is at the Plimmerton Boating Club at the end of Moana Road in Karehana Bay.
Allan Nichols told us briefly about the Grandchildren's Christmas Party on 11 December - usual day of the week, normal venue, but starting at 4.30 (for the very young children). The entertainment will be from 4.45-5.30 with Father Christmas and his little helper. The meal will be at 6.00 pm at the normal price. Special boxed meals will be provided for the children at $10 each. Please bring a present for each child at a price in the region of $25 and name it appropriately. And please make sure that you get the numbers to Allan in good time.
President Donna is still looking for people to host six couples from USA and six from Canada on a Friendship Exchange on 25-26 March 2019.
You can find information about all future events here.
Parting thought
Mike Doig gave us the parting thought. 'Never let anything digital know you are in a hurry'.
Who's on duty for the next month?
Unable to do your duty? Please find a replacement and inform Philip Mottram. If you're a late 'no show' please tell President Donna.
Please arrive at 5.45 pm if you're on Door duty or on Introduction duty to greet the Guest Speaker and be his/her host for the evening.
Need to apologise or bring additional guests?
Advise the Receptionist at Professionals before 10.00 am on the Monday before the meeting on 233 9955 or email paremata@dwre.co.nz if you prefer.
Please provide the name (and spelling if necessary). The same applies if you're going to be late.