Diary
Rotary Club of Plimmerton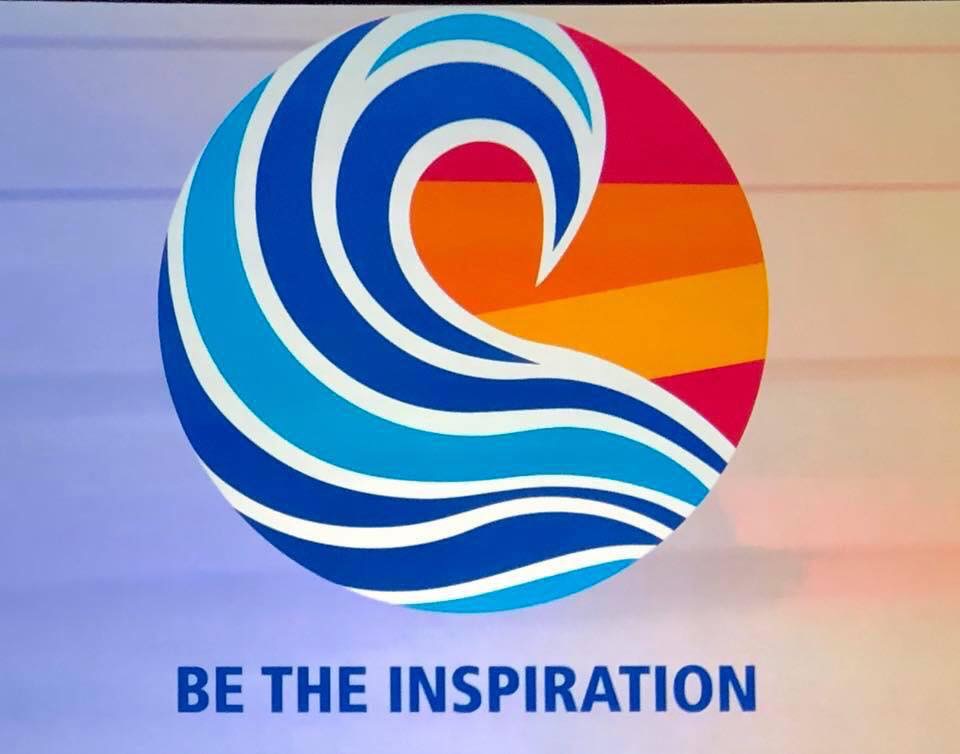 The Speaker said ...
There was no speaker this evening but Phillip Reidy, Chair of the Communications Team, gave a short presentation on how members could get the best out of our website. He thanked his communications team for the work they do week in and week out to communicate both internally and externally and for their courage in standing up in front of the members to provide guidance on the various aspects of the Club's extensive communication skills, often falling on deaf ears.
Viewpoint
Barry McEwan gave us his viewpoint about the enormous changes that have taken place over the years in the building trade. You can read his Viewpoint here.
This week's happenings
It's very exciting to report that Bryan Waddle has been made a Member of the New Zealand Order of Merit in the Queen's Birthday Honours for services as a sports broadcaster. He is seen here during his 70th Test match as a commentator during Day 1 of the First Test Match between Black Caps v Sri Lanka, Basin Reserve, Wellington, Saturday 15th December 2018. The voice of cricket in New Zealand, Waddle has commentated more than 250 test matches and more than 400 one-day internationals and has commentated and reported from all test playing countries. He also covered several other sporting codes at the 1984 and 1988 Olympics Games and the 1982 and 1998 Commonwealth Games. Locally he is a Life Member of the Wellington Wanderers Cricket Club. He is Vice President of both the Wellington Collegians Cricket Club and Cricket Wellington.
The "Creating Wellington Tomorrow" Forum will take place at the Renouf Foyer, Michael Fowler Centre at 12.15 pm to 5.30 pm on Thursday 4 July 2019. This is a very exciting event and well worth attending. The Chair, Dr Roger Blakeley, former CEO of Porirua City Council, has sent us an invitation. The cost is $75 (waged and $25 (unwaged). Lunch is not included - drinks and networking until 7.00pm. Light refreshments will be available in the afternoon.
Zonta Mana is celebrating its 40th birthday in July 2019, and they would like us to join them. Here is their invitation. 40th_Birthday_invite You may find a few things of interest in their latest newsletter. Here it is! Zonta_June_newsletter_2019
In case you didn't receive a copy, here is the Rotary Foundation Autumn report Rotary_Foundation_Autumn_Report
Snippets
Past President Adrienne, standing in for President Donna who has been forced to stay in bed for a few days, welcomed members to the last planning meetings of the year. She also welcomed Nick Walmsley back into the fold. She also thanked Peter Cox and Bill McAulay for organising the panel discussion last week and those who have come up with ideas for raising funds to cover the expenses of our Chilean Exchange student.
Sadly, Michael Gorman, President of Wellington North Club, has passed away.
Past President Adrienne reported that Donna, Bill, Peter and Kay had visited Natone Park School on Friday 31 May to present a new audio sound system. It was a very moving occasion. You can read Kay's report here.
Three reminders from last week's Update:
Heart Kids Volunteers needed
Inner Wheel movie Fundraiser
Secretary Graeme Tongs asks if any member requires a replacement name badge, please let him know straight away as he is currently ordering one for a member.
Please rack your brains to see if you can come up with anything that you would like to contribute to the Centenary History of Rotary in New Zealand Mana Tangata - People of Action. Members from the Communications team will be tapping you on the shoulder at some stage to see if we can help you to dredge up something momentous.
Graeme Blick brought members up to date with news of the Men's shed which is in the process of being stocked. A Grand Opening may occur in early August. The team have gathered a great deal already but are still in need of
a free-standing oven
A pool table or dartboard for a recreation room in one of the houses.
Philip Whearty knows that there are heaps of activities happening this weekend but he and Gwyn would really appreciate some help at 10.00 am on Saturday to sort boxes of books in the lockup.
The Almoner said ...
We have heard on the grapevine that Terrie Turner can walk almost as far as her driveway. That is a great improvement and we wish her well!
What's coming up in June and beyond?
A reminder about the clean up that Deb Mair is organising a working Bee on Saturday 8th June 11.00am - 2.00pm. Details and maps were in last weeks Update.
On Monday 10 June 2019, Johnsonville Rotary have a guest speaker Dr Zainab Radhi. She is a Muslim living in Churton Park and working in Johnsonville, helping new immigrants and refugees settle into the New Zealand way of life and assisting them with business start-ups.
On 11 June, Jacqs Wilton will be talking to us about her work with refugees and new migrants.
If you want to go to the Plimmerton Inner Wheel Changeover on Tuesday 18 June, be sure to let Janet Reidy know. You pay your $25 at the bar on arrival. There will be no Rotary meeting that night.
President-elect Euon confirmed that Parliament has accepted the names of all those who have put their names down for Changeover on 25 June. If you haven't put your name down yet, please let him know very soon. Next week he will be sending an email, listing those who are expected and also confirming who has a seat on the bus.
Wendy asked members to put the date of Monday 12 August into their diaries when the 2019 Porirua Primary School Leadership Awards will take place at Elim Church from 10.30-12.00.
Advance notice that the US Ambassador and his wife will be our speakers on 30 July. This will be a partners' night.
For all future meetings and events, go to our Events page.
Parting thought
Phillip Mottram's parting thought was of Islamic origin, 'If you see something wrong ... Change it with your hands, If you cannot, then talk about it to be changed. If you cannot do that, then condemn it in your heart. This is the least you can do.
Who's on duty for the next month?
Unable to do your duty? Please find a replacement and inform Philip Mottram.
If you're a late 'no show' please tell President Donna.
Please arrive at 5.45 pm if you're on Door duty or on Introduction duty to greet the Guest Speaker and be his/her host for the evening.
Need to apologise or bring additional guests?
Advise the Receptionist at Professionals before 10.00 am on the Monday before the meeting on 233 9955 or email paremata@dwre.co.nz if you prefer.
Please provide the name (and spelling if necessary). The same applies if you're going to be late.