Diary
Rotary Club of Plimmerton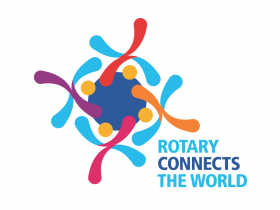 Visitors
President Euon welcomed members and visitors alike and thanked and welcomed our virtual speaker for the evening, Scott Scoullar, CFO and deputy CEO of Summerset, and a resident of Whitby.
The Speaker said ...
Scott's address was detailed, frank, and fascinating. He gave us an insight into how Summerset began and its extraordinary growth over the last 20 years. You can read Mike's report here.
Viewpoint
John Barber gave us his Viewpoint this evening. So far as technology and the future is concerned, he said the present generation is of the greatest help because they don't know life without technology and are willing and able to teach us. You can find John's Viewpoint here.
The Almoner said ...
Almoner, John, tells us that Requiem Mass for George Bright will be celebrated in the Church of St Mary of the Angels, 17 Boulcott Street Wellington City on Wednesday, 3 June commencing at 10.00 am. Beryl, George's wife, would love to have you there, as Rotary was a big part of George's life. In light of the present Covid 19 restrictions, numbers for gatherings have now been increased from 50 to 100 and Beryl hopes that as many Rotarians as possible will be able to come. It is necessary to RSVP your intention and Ninness would prefer an email to a phone call. If you wish to attend, please email your name and telephone number to info@ninness.co.nz
This week's happenings
Euon has received a newsletter from the Mary Potter Hospice which tells some heart-warming stories. It also asks for donations. You can read the newsletter here.
President-elect Bill is looking for volunteers for weeding and planting for the first Saturdays of the following months (at this stage) - June 6, July 4, August 1, September 5 and October 3 - from 9.00 a.m. until midday and also on the following Thursdays at the same time - June 25, July 9, July 30, August 13 and August 20. Please turn up at the usual location at Ulric Street, Plimmerton by the Motor Caravans site and bring some friends, spades and weeding tools.
Snippets
Following the Government's decision to increase group meeting numbers to 100, the Board has decided that we will return to Mana Cruising Club for our meeting on Tuesday 9 June, subject to resolving final arrangements, particularly with regard to food.
Changeover was to have taken place at Southward Car Museum but this is no longer feasible for various reasons. With the uncertainty that still exists, we will have Changeover as a normal club night on 30 June, providing the food side of things has been completely resolved by then.
President-elect Bill will hold a club Forum early in July to establish the ongoing meeting format. Please let him have any ideas you might have, like Zooming once a month, not meeting every week, etc.
President Euon and Donna are now in a position to make the donation to Rangikura School for $2,500 for Duffy Books and will do this on Friday.
Kay mentioned that Rowena Winton, a possible new member who came along at the beginning of the year, might return once we return to physical meetings again.
What's coming up in May and beyond?
Jamie McAulay will speak to us virtually next week, on 2 June. Arrangements for the following Tuesday, 9 June, are still a little uncertain but at this stage, Sareta Fraser from Kiwibank will be our speaker, either vitually or in person, talking about fraud. On 16 June, Nadine Houia Ashwell will be our speaker - details to follow. Keith is hoping to confirm that Cris will take the slot on 23 June (before his anticipated return to Chile in July) which will conclude all the speakers for Euon's year.
Parting Thought
Allan Nichols gave us the Parting Thought. He said, 'The year is 2035, and little Johnny is now in his early thirties. He is just opening the final legacy from his now-deceased grandparents, the last roll of toilet paper they purchased in 2020'.
Who's on duty for the next month?
If you are unable to attend the meeting, please let Professionals know in the usual way as Philip Whearty keeps a record of attendance for the club (whether we meet physically or not).
If you know in advance that you are unable to do your duty, please find a replacement and inform Philip Mottram in the usual way.
If you're a late 'no show' please tell President Euon so that he can make a late change in the programme, particularly, of course, if you have a duty.
Please join the meeting at 6.30 pm.
As a courtesy, please notify President Euon if you would like to invite additional guests.