Diary
Rotary Club of Plimmerton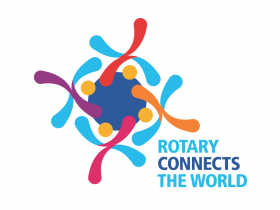 The Speaker said ...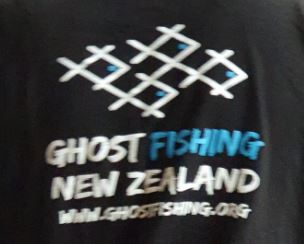 President Euon welcomed Rob Wilson, president of Ghost Finishing NZ and his colleague, Stuart Day, who came to talk to us about the activities of this entirely voluntary organisation. You can read what Mike had to say about the talk here.
Visitors
President Euon welcomed a returning visitor from the UK, Stuart Rennison, Bruce Thomson, a visitor to the club for the first time, and two of our Honorary Members, Jim Dearsly and Ron Lucas.
Viewpoint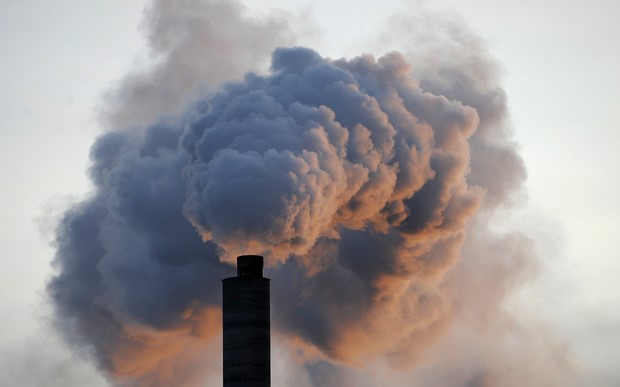 Leigh Corner gave us his Viewpoint on his response to Global Warming from an individual's perspective. It's very thought-provoking and you can find it here.
This week's happenings
Philip Mottram, our Roster guru, says that he's changed the allocation pattern for the new calendar year. This means that intervals between duties might be longer or shorter than usual. He says that it should even out over the year - at least, that's his plan! Contrary to what the roster says this week, he will be doing the parting thought next Tuesday as it got a bit out of sync this week.
There are two events coming up at Te Rauparaha. Grammy Award-winning Bass-Baritone Jonathan Lemalu joins Porirua's own Virtuoso Strings, winners of the People's Choice Award at the NZCT Chamber Music 2019 Nationals, for a special afternoon of vibrant and moving music, and the first performance of the Te Ata Festival. Tickets are $12.00 for adults and $5.00 for children. Profits for this concert on Saturday 22 February at 2.30-3.45 pm will go to Virtuoso Strings. The concert is part of New Zealand Festival of the Arts. The second concert is 'Beethoven's Big Birthday Bash' on Sunday 22 March. There will be around 200 singers and players. Anyone who can sing or play an instrument is invited to sign up to join in.
There are at least two important things to note in the Mana Zonta February newsletter. One is that Barb Thompson, who has been in charge of Service for many years, has been awarded a QSM in the New Year Honours. (I have asked for our congratulations to be passed on). The second is that their speaker at their February meeting on 3 February is Maisy Bentley who has, unsurprisingly, been doing some very exciting international things since we last heard her speak.
Snippets
How can we help in our community? We could certainly volunteer to listen to a child reading at Rangikura Primary School for 20-30 minutes each week on a Tuesday, Wednesday or Thursday. As well as listening, we might be able to help with their vocabulary and, at the same time, develop relationships with them. If you didn't put your name down last night, please email Kay Phillips or ring her on 0279 758 569.
President Euon mentioned that Peter Cox has resigned and has been offered Honorary Membership by the Board.
Allan Nichols gave the anticipated news that this year's Book Fair will be the last. Advertisements will appear in the paper in the last week of February and books will consequently begin to come in more quickly. He asked for volunteers for the next three weeks to pick up books from the three outlets and take them to the lock-up. This year's plan will be to run the Book Fair normally and then to hire a hall and put all the remaining books into it to sell for gold coin donations. Phillip mentioned that the Communications Committee will be discussing marketing at its next meeting.
Donna reminded members that the movie about the last year in the life of Helen Kelly, produced by Tony Sutorius, will be showing at the Light House on Sunday, 2 February at 4.30 for 5.00 pm, after which Tony will be available to answer questions. The raffle will be drawn after the movie. f you haven't bought your ticket yet, please contact Donna.
President Euon reminded members that a busy time lay ahead. In June there will be a luncheon with Sir Graham Henry speaking with funds going to Youth Suicide prevention, in conjunction with the Derek Wootton Trust, and that Dancing for Life Education Trust would follow shortly afterwards.
The Almoner said ...
Lachlan Langbein reports that Angus' legs have got a lot better with new medication. He is walking more easily and went to Southwards followed by lunch in Waikanae over the weekend. A nurse visits him three days a week and, of course, the wonderful Peter delivers meals on wheels. His three children see him every week and, while his mobility is down a bit, he is as perky as ever.
Graham Craig gave us the good news that he had bumped into a much happier and healthier Honorary Member, Malcolm Turner, recently who had recovered remarkably from a number of recent illnesses, and that he was on his way to the gym at the time.
What's coming up in January and beyond?
Next week, 4 February, is set aside for Planning for the second half of the Rotary year.
Information to fill the gap on 11 February will be available shortly.
On 18 February we will hear from Judge Arthur Tompkins about art crime.
You'll find all future events on the Events page.
Parting thought
In the absence of Cath Berryman, Wendy gave the parting thought. 'Have you ever noticed that the older we get, the more we get like computers? We start out with lots of memory and drive, then we become outdated, crash at odd moments, sleep at the drop of a hat and eventually have all our parts replaced?'
Who's on duty for the next month?
Unable to do your duty? Please find a replacement and inform Philip Mottram.
If you're a late 'no show' please tell President Euon.
Please arrive at 5.45 pm if you're on Door duty or on Introduction duty to greet the Guest Speaker and be his/her host for the evening.
Need to apologise or bring additional guests?
Advise the Receptionist at Professionals before 10.00 am on the Monday before the meeting on 233 9955 or email paremata@dwre.co.nz if you prefer.
Please provide the name (and spelling if necessary). The same applies if you're going to be late.
Euon reminds members that it is the role of the person saying Grace to host Cris for the evening.