Diary
Rotary Club of Plimmerton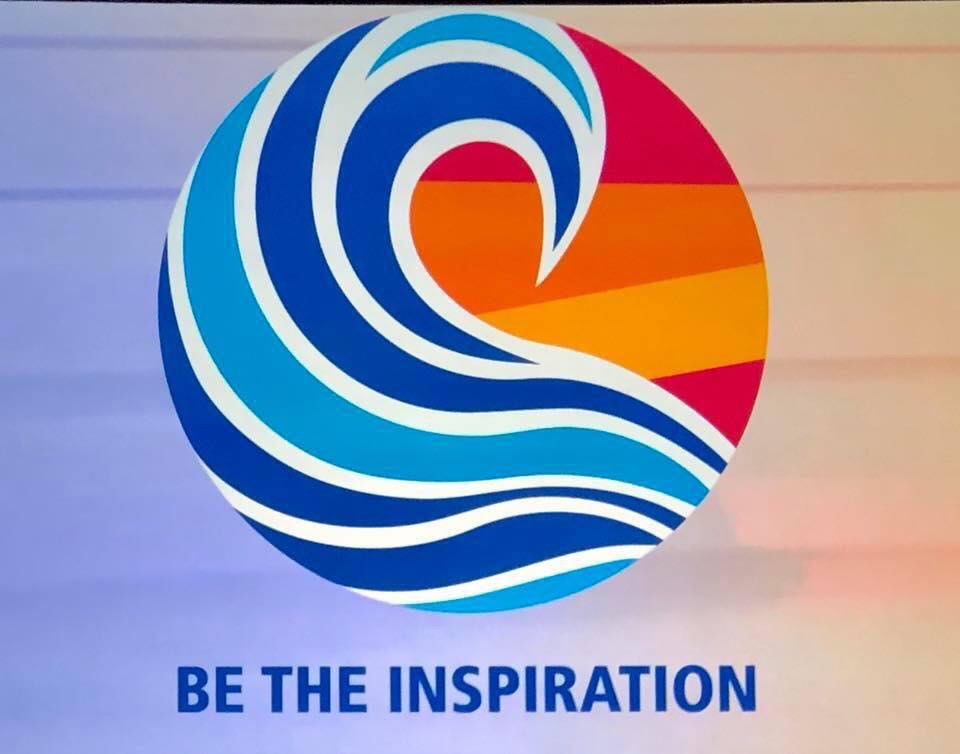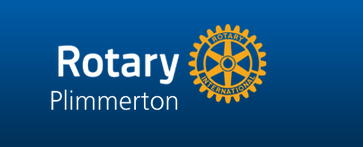 The Speaker said ...
Read what Mike has to say about Sue Adams' talk on the subject of Elder Abuse - a topic almost unheard of only a few years ago but now much more in the public consciousness.
Viewpoint
Before giving us his Viewpoint, Peter Sinke told members that we now have a new, moveable trolley stand and public address system with a magic microphone. However, it was clear that, for the mike to work, members need to be diligent about speaking into it rather than wandering around and putting themselves out of range. We don't want to ask members who are harder of hearing to turn up their hearing aids!
Peter's Viewpoint was, naturally, all about technology and focused on how to identify scams and avoid them at all costs. He also threw in some poignant and interest images. Here's his presentation for you to study at your leisure. His message is clear. If in doubt, check before you open or respond. Petes_Viewpoint
Editor's note: Apologies for the misinformation. Peter is not going to Balibo with President Donna in October!
This week's happenings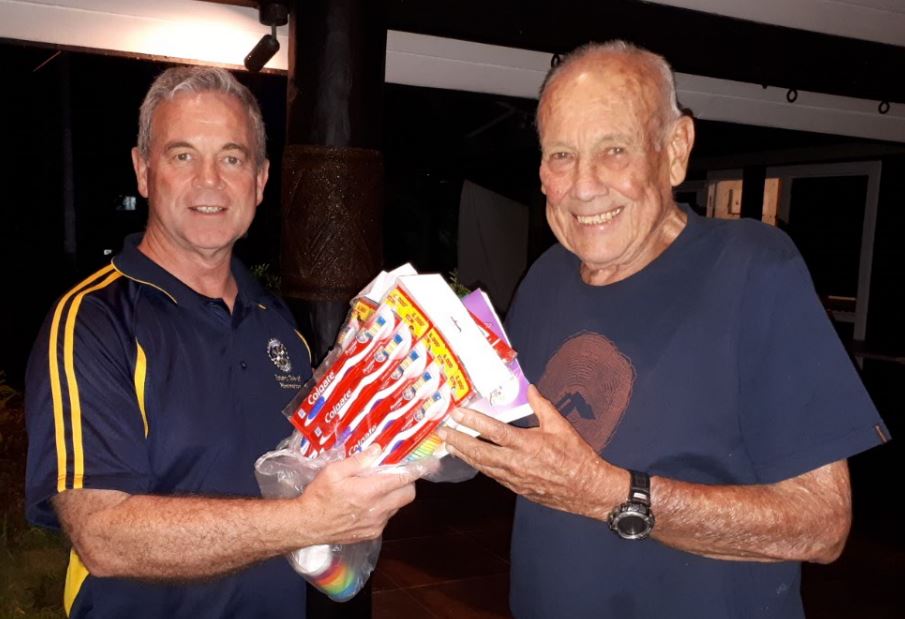 President Donna recorded the sad news that Geoffrey Amos, has died. Geoffrey was founding and charter member of the Rotary Club of Taveuni Island which was largely started through his efforts. An ex-pat from Auckland, Geoffrey recognised Rotary as being the most respected vehicle to implement his dreams of helping the communities on the Island through health and education. With other international club members, including some from Plimmerton, he sourced funding from all around the world, most recently a large amount from the Rotary New Zealand World Community Service for building projects at pre-schools, schools and high schools as well as at the hospital. Dental and eye clinics were held at the hospital with specialists from New Zealand donating their time and experience. Several Rotary club groups visited Taveuni Island to participate in the building projects, the most recent being a visit from Ron and Jenny Lucas, John Gillon and John O'Connell in August 2018.
There will be a Mary Potter Hospice street appeal from 17-19 May. Please let President Donna know if you can help.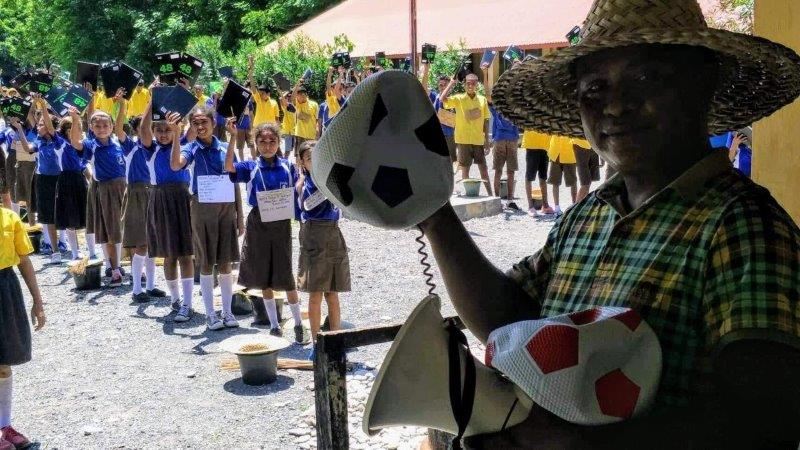 Soccer balls have been delivered to all the schools around Balibo. President Donna extended her thanks to Debbie Mair, Tyler Collicoat and Joanne Eastlake for helping with their transport. Game On! Students will use some of these this year on the anniversary in October when they have the Balibo Five soccer tournament.
We understand from Past District Governor, Mitchell Brown that District 9940 training is currently undergoing several changes. The District Training Assembly scheduled for 19 May 2019 in Whanganui has been cancelled. If you are interested in attending a District Training event, please talk to AG Adrienne who has all the details.
Alison Cox (via Peter) reports that our team who collected at the New World Porirua site on Saturday 23 March raised $684.70 for the Red Puppy Appeal. This was a little lower than the normal collection but was no doubt affected by the tragic events in Christchurch the week before. People can only give so much. Records since 2015 show that we have supported the Red Puppy Appeal in March and the Blind Foundation General Appeal in October of each year. In total, we have raised $5250.50 for the Foundation over that time. Something to be proud of.
Snippets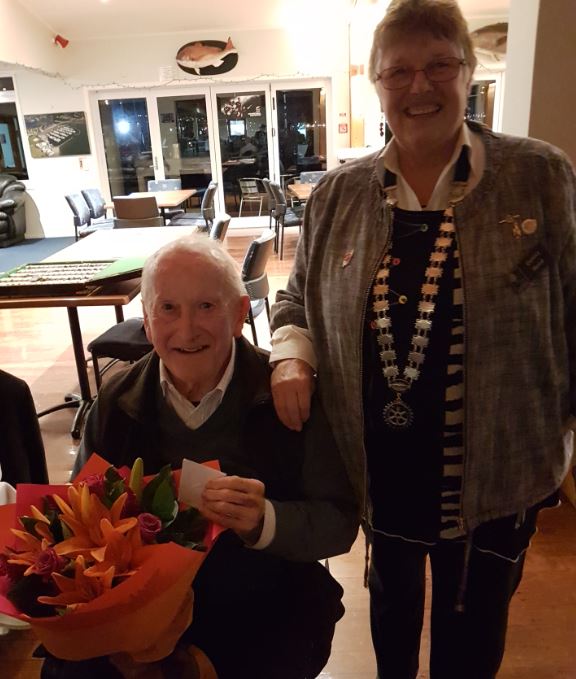 In recognition of the years that Peter Turner has spent in the (sometimes) thankless task of looking after the Attendance records of the Club, President Donna presented him with a bunch of flowers as he steps down from this role.
The Communications team will be spending a few minutes each week, upskilling members in various aspects of the club's website for those who are unsure about how to make full use of it. Philip Mottram kicked this programme off by talking about how to use links on the website with safety. Here is his presentation. Hyperlinks Next week Deirdre Geyser will be talking to us about how to get value from the Intranet.
President Donna thanked the Board for their presentations to Forum last week and AG Adrienne for explaining the DG role and issues.
She wished Graeme and Chris Blick all the best as they attend the Rotary Council on Legislation in Chicago, where the weather is proving changeable - from snow one day to sunshine the next! The good news is that our remit supporting the creation of Satellite Clubs was passed with a vote of 483 for to 78 against.
Mana Zonta is hosting a breast cancer awareness High Tea on Saturday 4 May. Please let President Donna know if you'd like to attend.
President-elect Euon confirmed that Changeover will take place on Tuesday 25 June. There will be no meeting the week before. An email invitation is being sent to all members asking for a response no later than the end of May. The response should include a request for a seat on the bus which will leave from the car park on Ngatitoa Domain by the railway station entrance. These seats are limited and will be on a first come, first served basis. In case you mislay your email invitation and the information it contains, it has been posted on the Events page.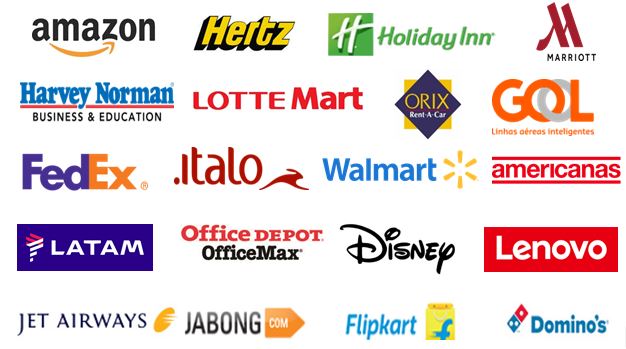 Phillip Reidy has been exploring the Rotary International website and has found information about the Rotary Global Awards Programme. RI operates a programme whereby you can either receive discounts or Rotary receives a percentage of the purchase price for goods or services. You can access the programme from your computer or by downloading the app for your phone. Phillip has tried out a couple of sites and they do work in New Zealand. If you need any help, ask Phillip! But if you want to check it out for yourself, click here.
The Almoner said ...
Sue Adams gave us the update she had received from Terrie's sister. Terrie is progressing well under the circumstances. She is still in ICU and unable to receive visitors although Sue hoped that this might only be for a few more days.
What's coming up in April and beyond?
Next week, 23 April, we will hear from Mike Todd about the history of Todd Motors.
We are waiting for confirmation of our speaker on 30 April. Now that the Government has announced that it will not be introducing Capital Gains Tax, the speaker and topic for this week may be a surprise!
You can find information about future events on the web site.
Parting thought
Philip Mottram gave us a parting thought from Tim Berners-Lee, inventor of the World Wide Web, He said, 'anyone who has lost track of time when using a computer knows the propensity to dream, the urge to make dreams come true and the tendency of miss lunch'.
Who's on duty for the next month?
Unable to do your duty? Please find a replacement and inform Philip Mottram.
If you're a late 'no show' please tell President Donna.
Please arrive at 5.45 pm if you're on Door duty or on Introduction duty to greet the Guest Speaker and be his/her host for the evening.
Need to apologise or bring additional guests?
Advise the Receptionist at Professionals before 10.00 am on the Monday before the meeting on 233 9955 or email paremata@dwre.co.nz if you prefer.
Please provide the name (and spelling if necessary). The same applies if you're going to be late.