Diary
Rotary Club of Plimmerton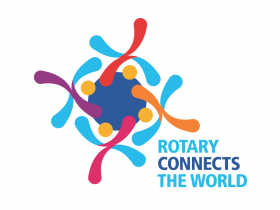 Visitors
President Euon gave a warm welcome to the speaker, Hon. Judith Collins, and guests Rod Baker, a guest of John Gillon, Amanda McGill, a guest of Gwen Hoople, as well as Christine Blick, Alison Cox, Sue Couch, Maureen Gillon, Lou Oldershaw, Faye Raffin and Val Sherwin. And he nearly forgot to welcome Cris who has settled in so well already. President Euon mentioned that he is playing football for Hutt City - watch out Phoenix players - here he comes!
The speaker said …
Looking to the future, Hon. Judith Collins noted that New Zealand is an "ant among elephants", and we should defend our agriculture sector- the only part of the economy we could rely on. Read what Mike has written about her talk.
Viewpoint
Ross Garner quoted from an obituary about the passing of Common Sense which he had read several years ago, one which is unfortunately still relevant today. You can read the obituary here.
This week's happenings
Allan Nichols, shortly to be deported to Australia for a couple of months, regaled members with the long, drawn-out history of looking for premises for a MenzShed in Porirua, and the Grand Opening that had taken place on Saturday, 3 August enjoyed by about 80 visitors. 'It's a real credit to Plimmerton Rotary', he said, 'and the team would have given up years ago had it not been for Carole Browne, a resident of Titahi Bay, who joined the team five years ago'. You can read a little about the event here. He gave special thanks to Graeme Blick and Philip Whearty, great supporters of the MenzShed, and asked that anyone who could find any suitable equipment they could donate to get in touch with Graeme.
August is Membership and New Club Development Month. If you haven't received your District Bulletin for August, here it is.
Snippets
President Euon welcomed Bryan Waddle back from his cricketing adventures and congratulated him again on being made a Member of the New Zealand Order of Merit in the Queen's Birthday Honours for services as a sports broadcaster.
Euon drew members' attention to the event called 'Ride the Train to end Polio', which will take place on 24 October, World Polio Day. The aim is to raise $150,000 for Polio Eradication. You can read all about it on the attached flyer. Euon is looking for ideas for our club to stage an event at one of the stations en route, probably Plimmerton. End_Polio_train-flyer Registration forms are available on the flyer and Rotarians can purchase Polio t-shirts to wear for the event. Euon will be asking the Community Committee to come up with some ideas.
Past-President Donna asks if we knew that the very famous Mary Poppins song "A Spoonful of Sugar" was actually inspired by the polio vaccine.? Songwriter Robert Sherman was having a hard time coming up with a catchy song for Julie Andrews' hit movie. Inspiration struck him one night when his children told him all about the polio vaccine they had received at school. They said it didn't hurt because the polio vaccine was placed on a sugar cube.
Donna is looking for donations for raffle prizes so that we can hold them regularly to help to support Cris's stay with us. Please let her know what you can provide.
The Almoner said …
It was great to see Terrie Turner back from her traumatic experiences in Wellington Hospital and her slow road towards future good health. She gave us a detailed run-down on what she had experienced and how much she had valued the support of her friends, including members of the club, who had often provided the 'will to live'.
What's coming up in August and beyond?
Remember that the Porirua Primary Schools Leadership Awards will take place next Monday, 12 August. Everyone is welcome to come along to honour some of our future leaders.
Next week, 13 August, we will have our Planning Meetings, postponed from this week.
On 20 August, Richard Rhys Jones, CEO of Fire and Emergency New Zealand will speak to us about the merger of the Fire Service with Volunteer Fire Brigades and how that is going.
For future events, go here.
Parting thought
Cath Berryman gave us a quote from Dr Seus, 'Sometimes the questions are complicated and the answers are simple'.
Who's on duty for the next month?
Unable to do your duty?
Please find a replacement and inform Philip Mottram.
If you're a late 'no show' please tell President Euon.
Please arrive at 5.45 pm if you're on Door duty or on Introduction duty to greet the Guest Speaker and be his/her host for the evening.
Need to apologise or bring additional guests?
Advise the Receptionist at Professionals before 10.00 am on the Monday before the meeting on 233 9955 or email paremata@dwre.co.nz if you prefer.
Please provide the name (and spelling if necessary). The same applies if you're going to be late.
Euon reminded members that it is the role of the person saying Grace to host Cris for the evening.